Orange Brioche French Toast is a warm and cozy breakfast. French Toast is simple to make with just a few ingredients and it is delicious. This has a subtle orange flavor which adds a bit of brightness. 
Brioche is a tender French bread that is made with eggs and butter. It is rich and soft which makes a wonderful French Toast. If you cannot find a Brioche you can use Challah Bread.
You can make this on a griddle or in a skillet. If you need to cook it in batches, you can simply keep it warm in the oven until you have finished cooking them all.
You want this to come out brown and crispy on the outside and creamy on the inside.
If you would like to try some other French Toast recipes, check out Pumpkin French Toast, Apple Cinnamon Overnight French Toast, Blueberry French Toast Bake, and Cranberry Orange French Toast Bake, and Egg Nog French Toast.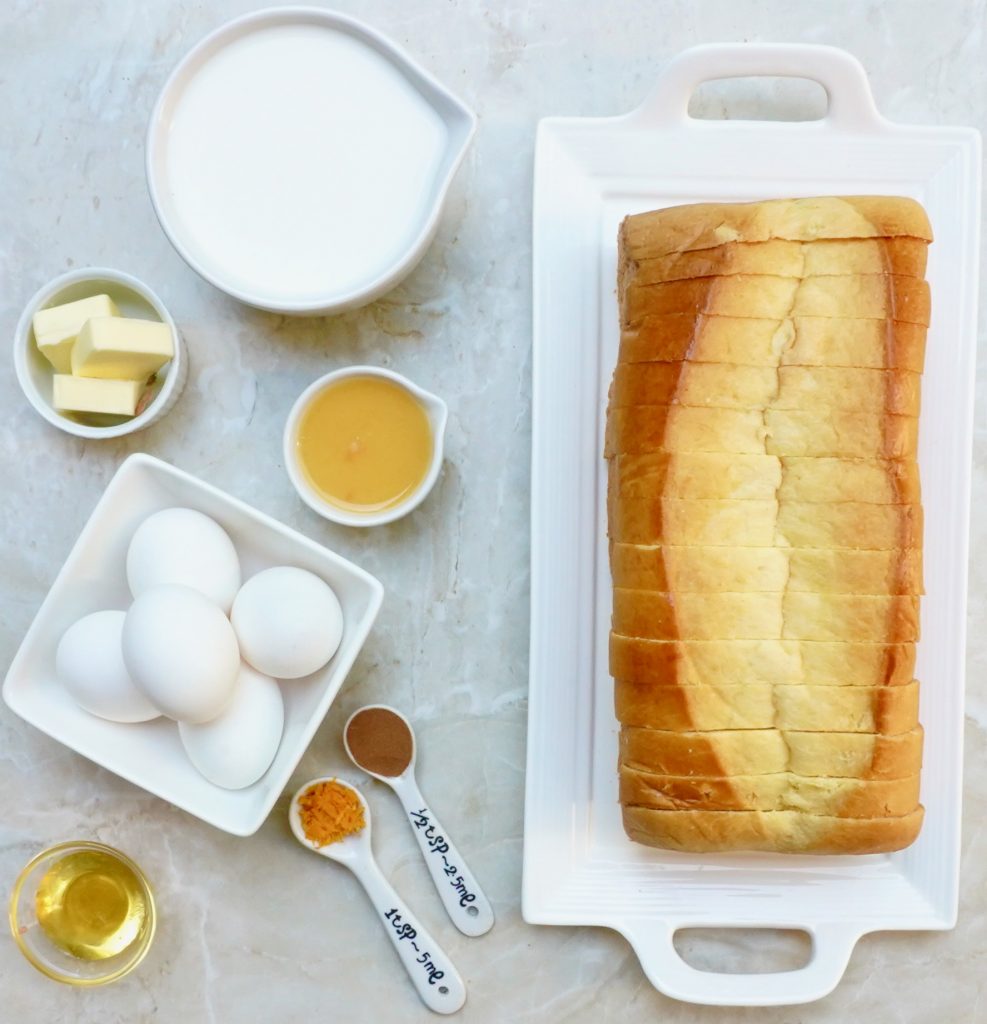 Orange Brioche French Toast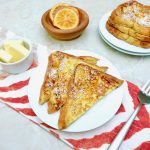 Print This
Ingredients
1 loaf brioche bread, sliced into ½ inch thick slices

5 large eggs

1 ½ cups whole milk

¼ cup freshly squeezed orange juice

1 teaspoon orange zest

1 teaspoon cinnamon

2 – 4 tablespoons butter
Instructions
If you will be cooking the French toast in batches, preheat the oven to 200 degrees.
In a 9 x 13 inch pan whisk together the eggs, milk, orange juice, orange zest, and cinnamon.
Take as many slices of bread that you can fit on your griddle or in your skillet and dip them into the egg mixture. Let them stay for a 10- 15 seconds on the first side so they absorb the egg  mixture then turn them to the other side for  another 10-15 seconds. You want the bread to be completely moistened but if the bread is left too long in the mixture it will become soggy.
While you are soaking the bread. Heat a large skillet or griddle over medium low heat. 
Add a tablespoon of butter to the pan, moving it around so it coats the entire surface.
Add the bread slices to the pan and repeat the process until you have filled the pan.
Cook the bread for 2-3  minutes on each side, until it is golden brown. Check it often to see the color. 
Keep the French toast warm in the oven by placing it on a baking sheet if you are cooking in batches.
Add more butter to the pan as needed to cook all of the toast.
Serve with syrup.