Egg Nog French Toast makes a simple and festive breakfast for the holidays. It would be perfect for Christmas breakfast and just as good for New Years Day brunch. It is made with prepared Egg Nog so it only takes a couple minutes to put together. The Egg Nog, a touch of vanilla and a bit of cinnamon are a warm and comforting combination.
A thick, dense bread will work best with this recipe. Brioche and Challah breads would be good choices or you could also use a baguette.
If you would prefer to make an overnight French Toast that you assemble the evening before, check out Berry French Toast Bake, Cranberry Orange French Toast Bake, Blueberry French Toast Bake and Overnight Apple Cinnamon French Toast. 
If you like to make French Toast but are not a big fan of Egg Nog, check out Orange Brioche French Toast and Pumpkin French Toast.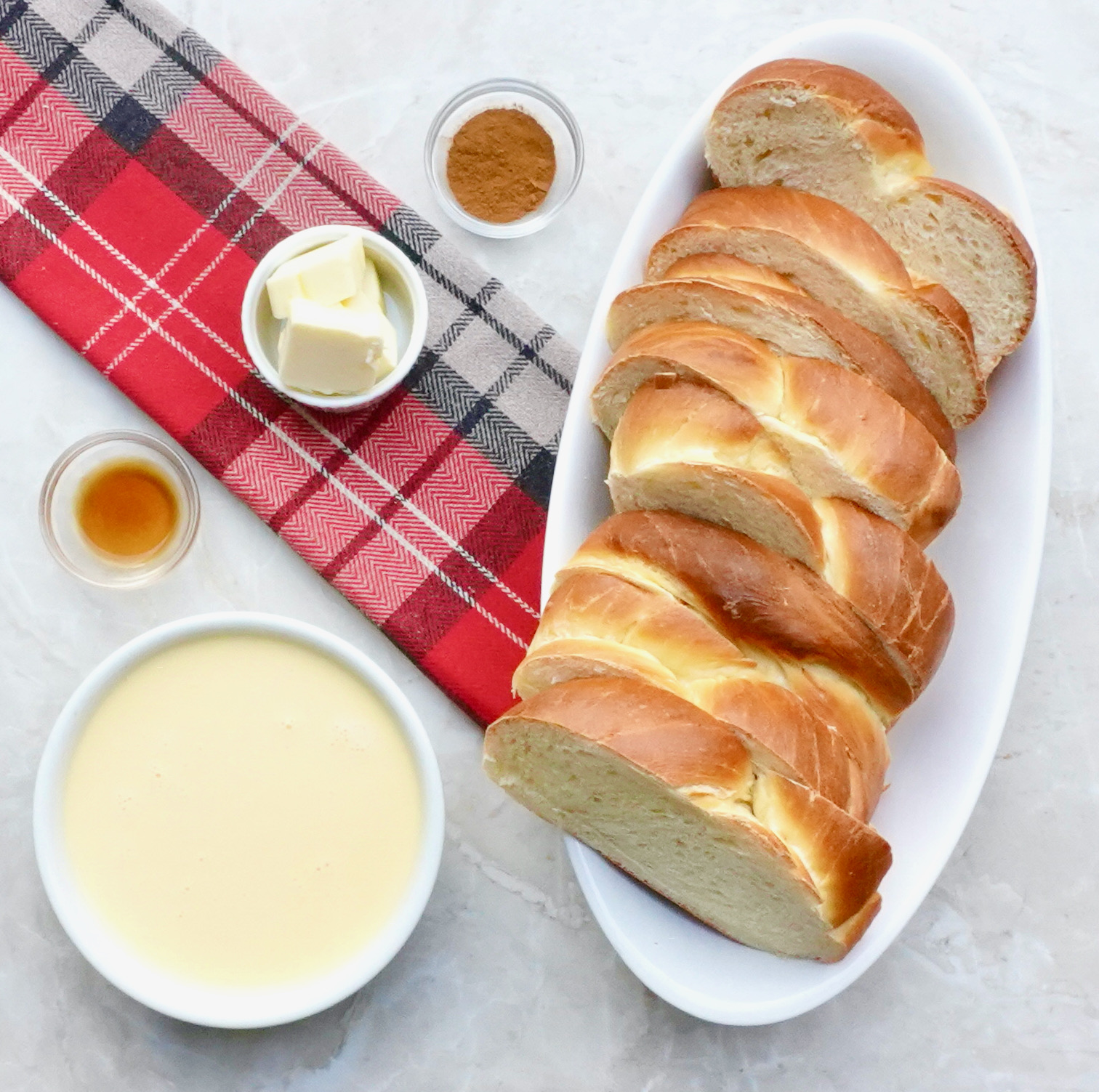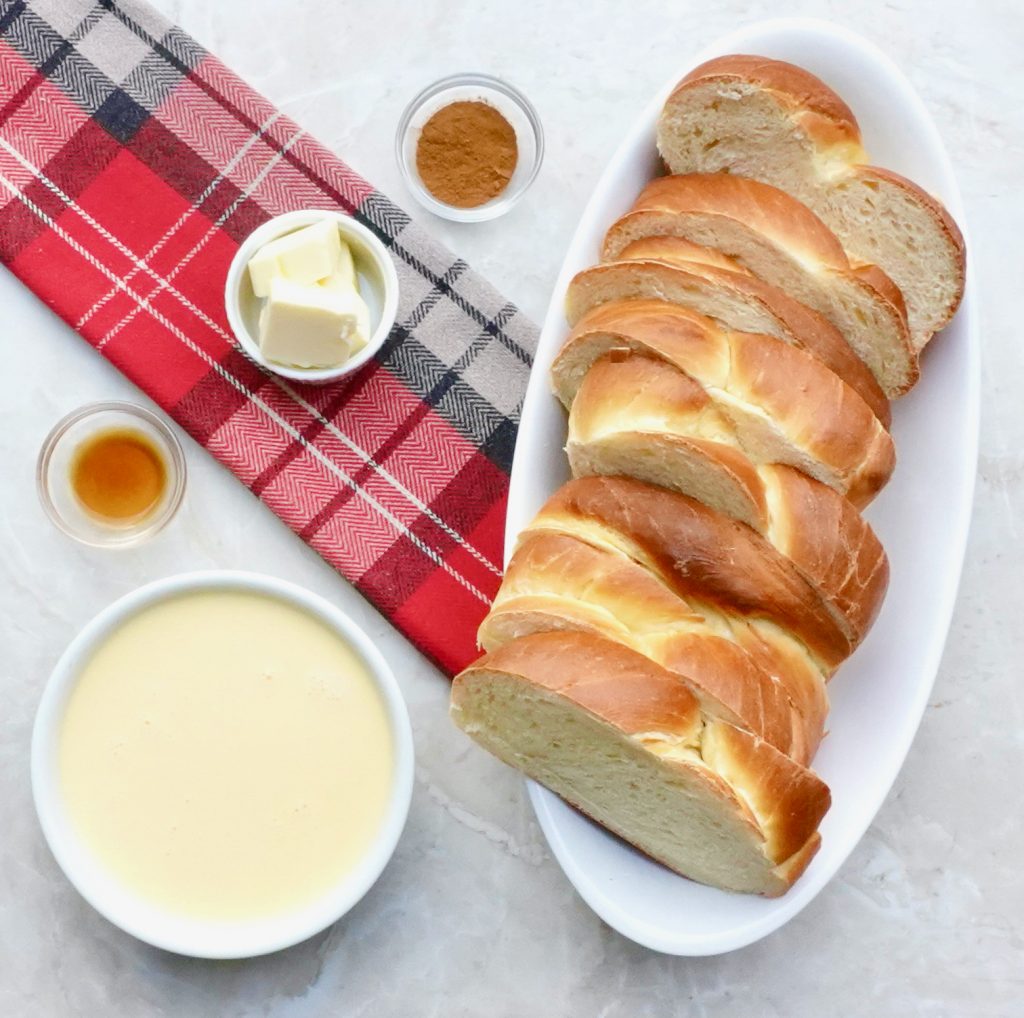 Egg Nog French Toast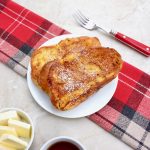 Print This
Ingredients
8 1" thick slices dense bread (brioche, challah or baguette)

2 cups prepared Egg Nog

1 teaspoon vanilla extract

1 teaspoon ground cinnamon

2-3 tablespoons butter
Instructions
If you will be making this in batches, preheat the oven to 200 degrees.
In a shallow pie plate or dish, combine the Egg Nog, vanilla and cinnamon.
Heat a griddle or large skillet over medium low heat. 
Add a tablespoon or two of butter to the pan. Move it around to coat the entire cooking surface.
Place each piece of bread into the egg mixture, letting it sit for about 10 seconds on each side to absorb the mixture. 
Once the bread is fully moistened, add it to your griddle or skillet. Cook the bread for 2-3 minutes on each side until it is golden brown.
If you are cooking this in batches, place the first round of French toast onto a baking sheet and place it into your preheated oven to keep warm while you finish the remaining slices.