There are very few drinks that say  happy holidays like a glass of eggnog. Add rum and you can create the perfect holiday Rummy Egg Nog to serve to your guests at your holiday get togethers.
Classic eggnog is a wonderful drink, and there are many great ways to prepare this traditional holiday recipe. This recipe is focused on egg nog that is cooked so there are not any of the issues associated with raw eggs. It is a recipe that you need to be attentive to for the best results. If this is not your thing, go buy the eggnog prepared and add the rum! 
Rummy Egg Nog can be the perfect beginning or ending to a holiday gathering. If you like creamy cocktails that are perfect for the holidays check out Coquito and Christmas Margarita. You might also like Tiramisu Martini Dessert Cocktail.
If you have some extra egg nog you can use it in Egg Nog French Toast.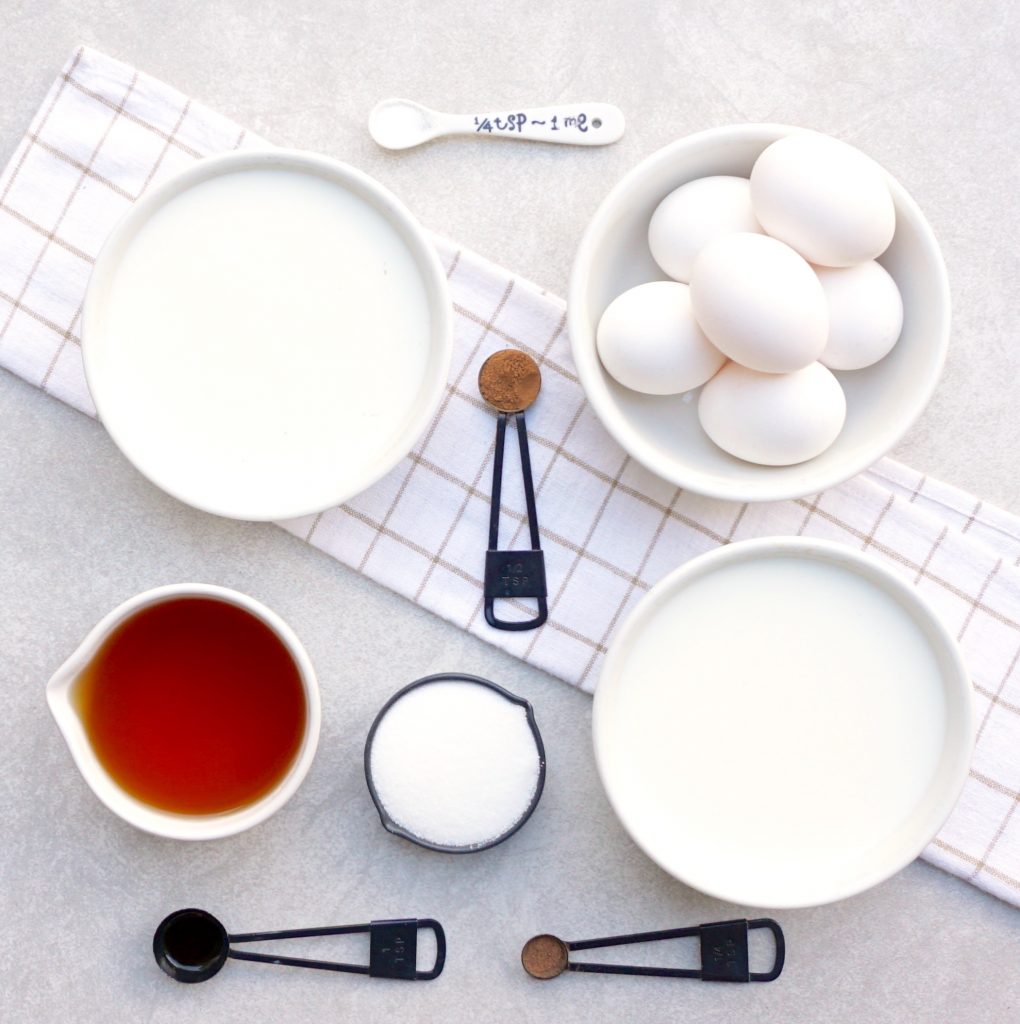 Rummy Egg Nog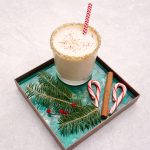 Print This
Ingredients
6 large eggs

¼ cup granulated sugar

¼ teaspoon salt

2 cups whole milk

2 cups half and half

1 teaspoon vanilla extract

½ teaspoon ground cinnamon

Pinch nutmeg
Instructions
In a large saucepan, beat the eggs then add the sugar, salt, and milk.
Turn the heat to low and whisk the mixture constantly until it becomes hot and thick enough to coat the back of a spoon.  Do not let the mixture come to a boil and do not let it thicken too much. It will become grainy.
Remove from the heat and whisk in the half and half, vanilla, cinnamon and nutmeg. Cool completely.
Once cool and ready to serve, you  can either add the entire amount of rum to the egg nog or you can add rum to each serving glass. That way these would be an option if someone chose not to have rum in their egg nog.
If you are adding the rum to each drink, add one part rum to 5 parts egg nog.