Christmas Margarita is a festive holiday cocktail to enjoy this holiday season. A traditional margarita is always a huge hit at any gathering and this classic cocktail made with cranberry juice replacing most of the lime juice will be good for your Christmas party and holiday gatherings.
The cranberry juice makes the margarita a pretty color and a sprig of rosemary for a garnish is a festive addition for this time of year. Make sure to rim your glasses with a mixture of salt and colored sugars and you will have one of the favorite drinks of any event.
If you would like to try a couple of creamy Christmas drinks check out Rummy Egg Nog and Coquito. If you want a festive cocktail that you can serve in a large pitcher or punch bowl at your holiday party check out Holiday Sangria. Cranberry is one of the best flavors of the season. Check out Holiday Cape Codder Cocktail for another cranberry option for Christmas drinks to get you in the holiday spirit.
SOME THINGS TO KNOW: 
There are many varieties of Tequila on the market. From gold tequila to silver tequila and several more, it can be confusing trying to decide which one to buy for your favorite cocktails. How to Choose the Best Tequila might give you some helpful tips on buying the right tequila for your classic margarita.
There are also many types of orange liqueurs that you can purchase. Some of the less expensive are triple sec while orange brandies will be more expensive. In order to determine which one would be right for you, check out A Comprehensive Guide to Types of Orange Liqueur.
If you want to add a bit more sweetness to this Christmas cocktail, add a teaspoon of simple syrup to the drink. You can easily make this yourself by heating equal parts of granulated sugar and water in a small pan over medium heat until the sugar dissolves.
This Christmas Margarita can be made by replacing regular cranberry juice with white cranberry juice. You could also change it by substituting half of the cranberry juice with pomegranate juice.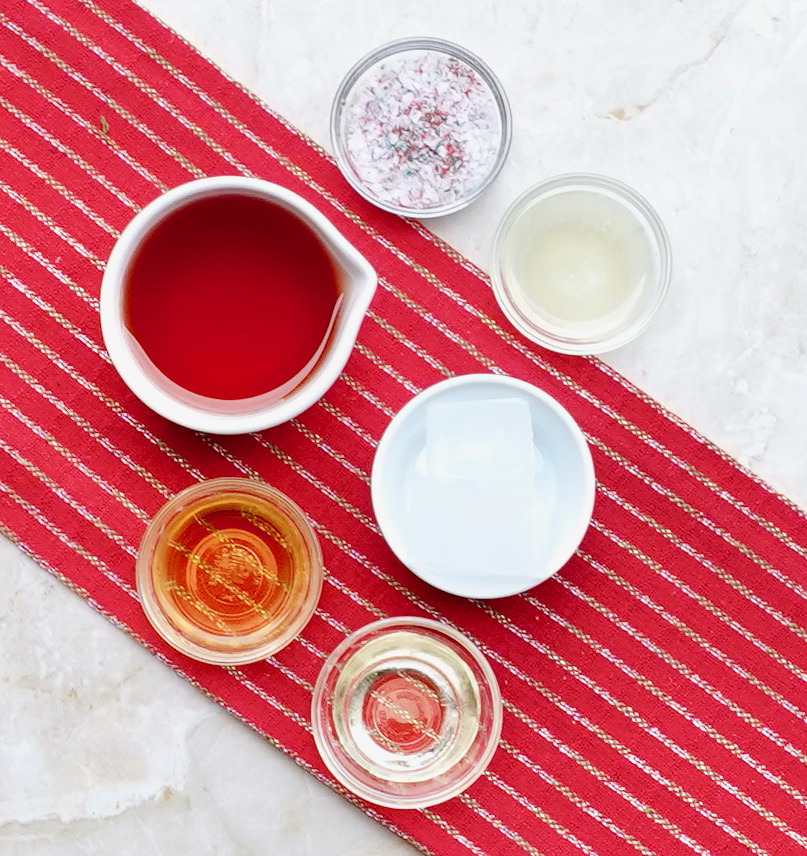 Christmas Margarita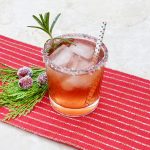 Print This
Ingredients
2 ounces good tequila

½ cup cranberry juice

1 tablespoon triple sec or orange liqueur

1 tablespoon fresh lime juice

ice cubes

Optional

Coarse salt and colored sugars

fresh rosemary for rosemary garnish

lime wedge to rim the glass

fresh cranberries for garnish
Instructions
If you are rimming your cocktail glass with the salt and sugar. Mix them together on a small plate until you have the color balance that you like.
Make a small slice on a lime wedge and run that slice along the rim of each glass to moisten it. Press the moistened edge of the glass into the salt and sugar mixture.
Place the tequila into a cocktail shaker. Add the cranberry juice, triple sec and lime juice. Put the cover on the shaker and mix together well.
Place several ice cubes into your prepared glass.
Carefully pour the margarita into the glass without touching the salt rim.
Place rosemary sprigs into the margarita glass for a festive garnish.
Some other ways you could garnish the drink is with a slice of lime or some fresh cranberries that have been placed onto a long toothpick.