This Farmers Market Salad is a great option for a healthy, cool meal in August. In the North East we are enjoying the peak of our summer vegetables. The tomatoes are finally ripe and the sweet summer corn is peaking. The colors and shapes of the zucchini and summer squash on the farmer's market stands are inspiring and just beg to be put into a delicious salad!
This dish combines all of those wonderful summer veggies with a creamy, yet light, dressing that is full of flavor. I have added some cooked chicken to this version but this salad can certainly be served on its own.
If you find yourself on one of those days where it is just too hot to eat a warm meal, or you are just looking for a great healthy dish that incorporates all of your farmer's market scores, this is the recipe for you!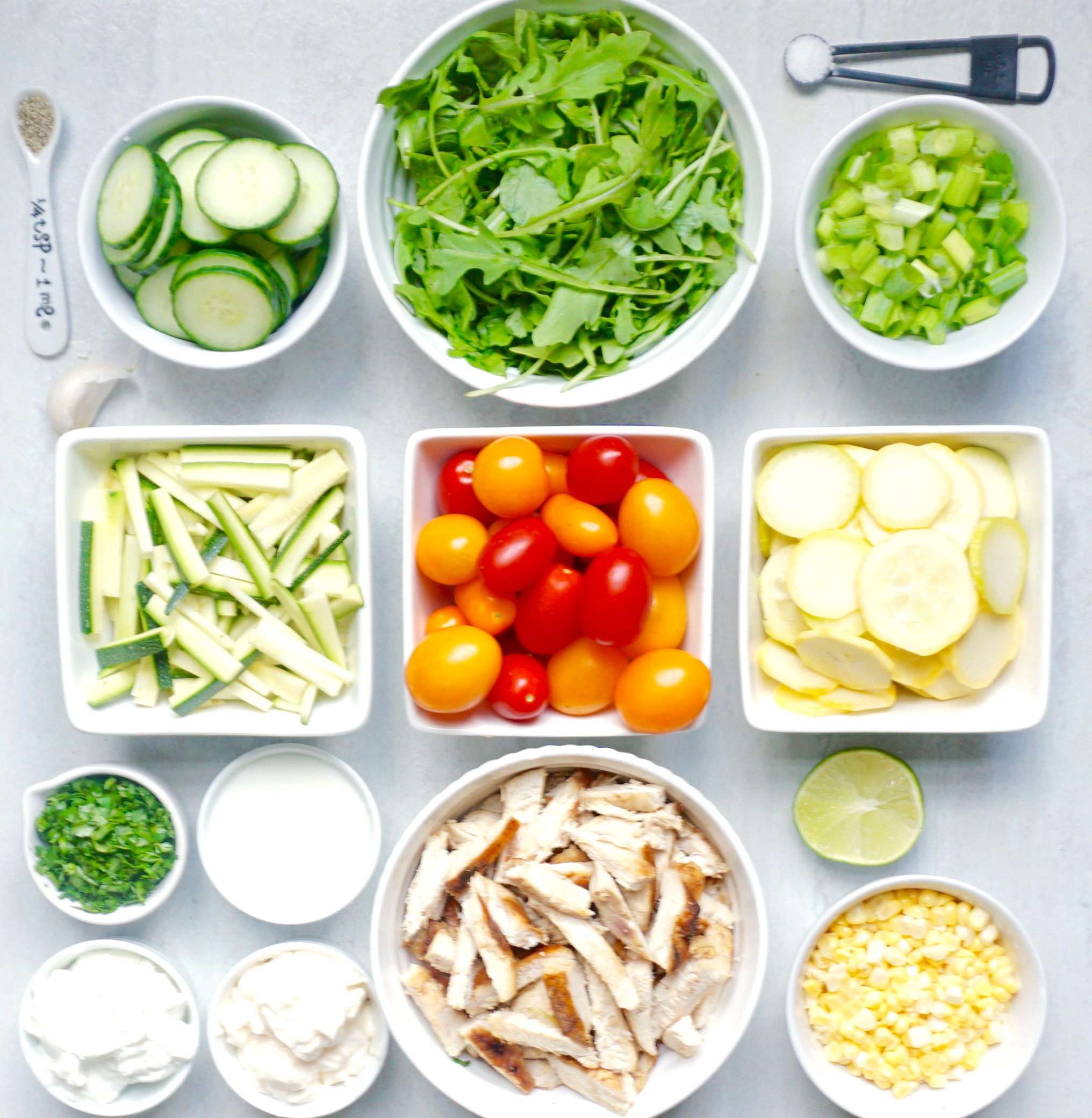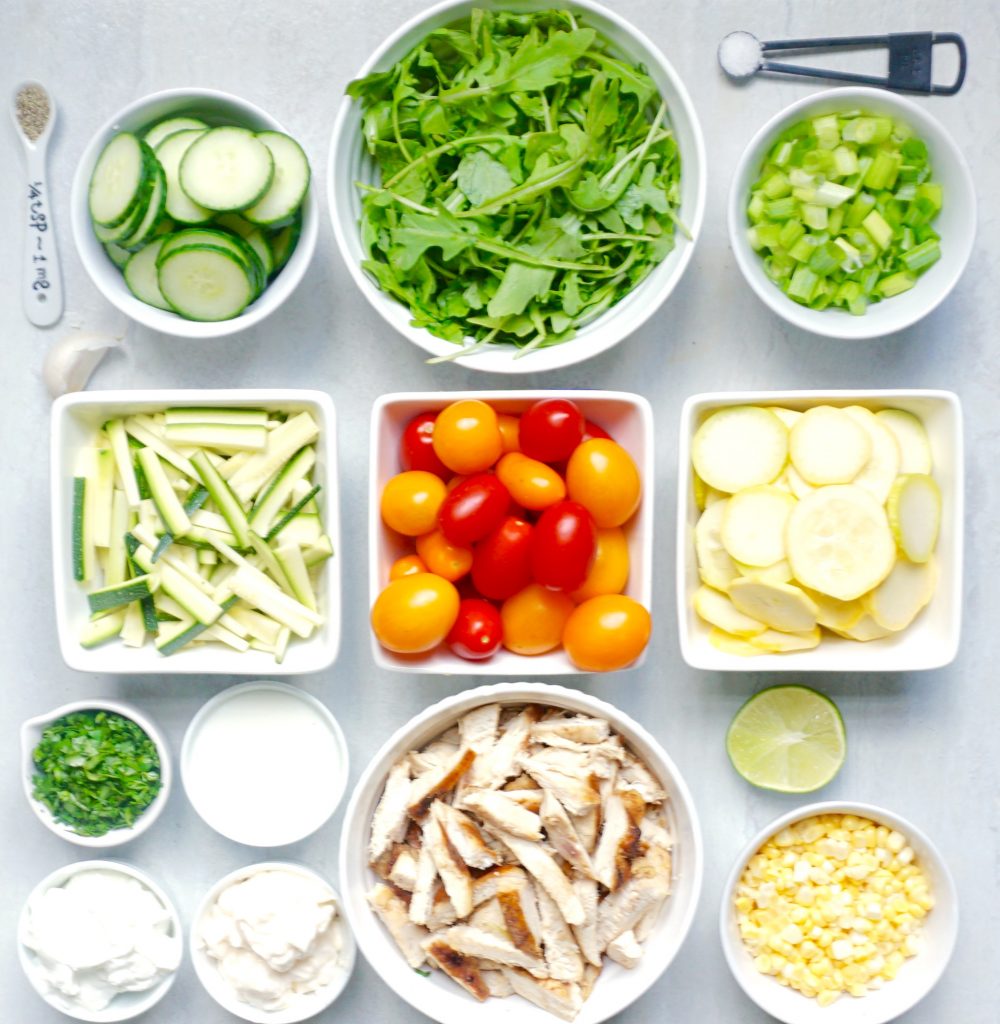 Farmers Market Salad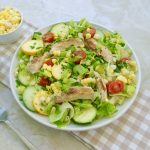 Print This
Ingredients
SALAD:

1 medium yellow squash, sliced

1 medium zucchini, sliced thin

1 yellow bell pepper, sliced

2 cups cherry or grape tomatoes

2 cups arugula

½ cup scallions, sliced

1 ear fresh corn, off the cob or 1 cup

½ English cucumber, sliced

2 cups cooked chicken breast, shredded or sliced, this would be 3/4 uncooked boneless chicken breast

DRESSING:

1/3 cup buttermilk *see note

1/3 cup light mayonnaise

1/3 cup plain Greek yogurt

¼ cup cilantro, chopped

1 clove garlic, chopped

1 tablespoon lime juice

¼ teaspoon salt

¼ teaspoon pepper
Instructions
If you are starting with uncooked boneless chicken breast, preheat your oven to 400 degrees.
Brush the chicken with olive oil on both sides and sprinkle with salt and pepper. Place in a baking dish and roast for 15-20 minutes until cooked though. The internal temperature should be 165 degrees.
Let cool and either slice into thin strips or shred with a fork.
In a large bowl combine the yellow squash, zucchini, bell pepper, tomatoes, arugula, scallions, corn, cucumber, and shredded chicken.
In a small bowl combine the buttermilk, mayonnaise, Greek yogurt, cilantro, garlic, lime juice, salt and pepper.
Pour the dressing over the salad. Combine well. Serve at once.
Notes
You can easily make your own buttermilk and avoid buying an entire container for one recipe! To make a cup of buttermilk you simple add 1 tablespoon of either lemon juice or vinegar to 1 cup of milk and let it stand for 15 minutes. For this recipe add 1 teaspoon of vinegar to 1/3 cup of milk and you will have what you need.