Mexican Corn Cakes are versatile little pancakes that you can use in any number of ways. They are made with corn kernels, bell pepper and green onions so they are flavorful on their own. You can top then with some sour cream and salsa and just serve them.
Mexican Corn Cakes can also be used in place of a tortilla. If you are serving a dish like Mexican Pulled Chicken, they make a perfect base for you to layer on!
My favorite way to eat these is for breakfast or brunch, topped with an egg. These savory little pancakes are perfect for this!
As it is with most recipes, if you use fresh ingredients the recipe will be at its best. Here in the Northeast we are in the middle of fresh corn and bell pepper season so it is the perfect time for corn cakes.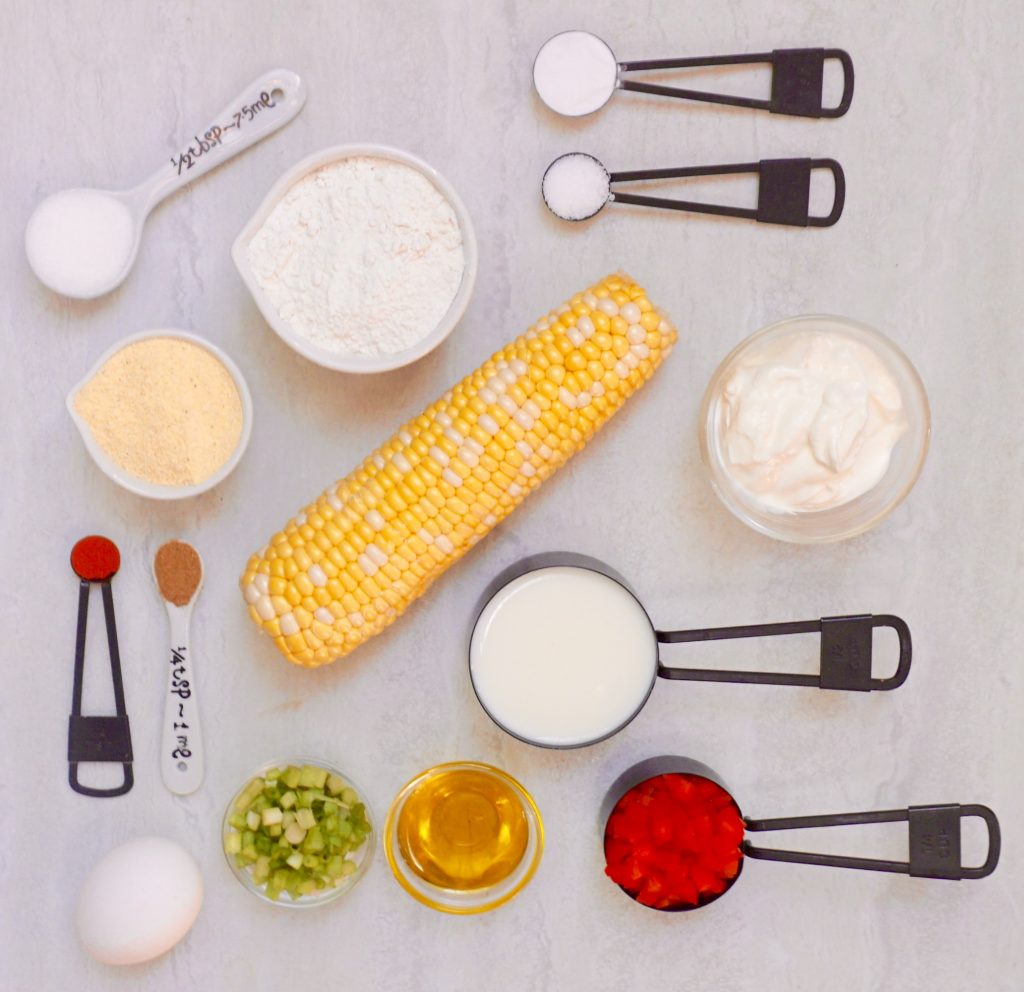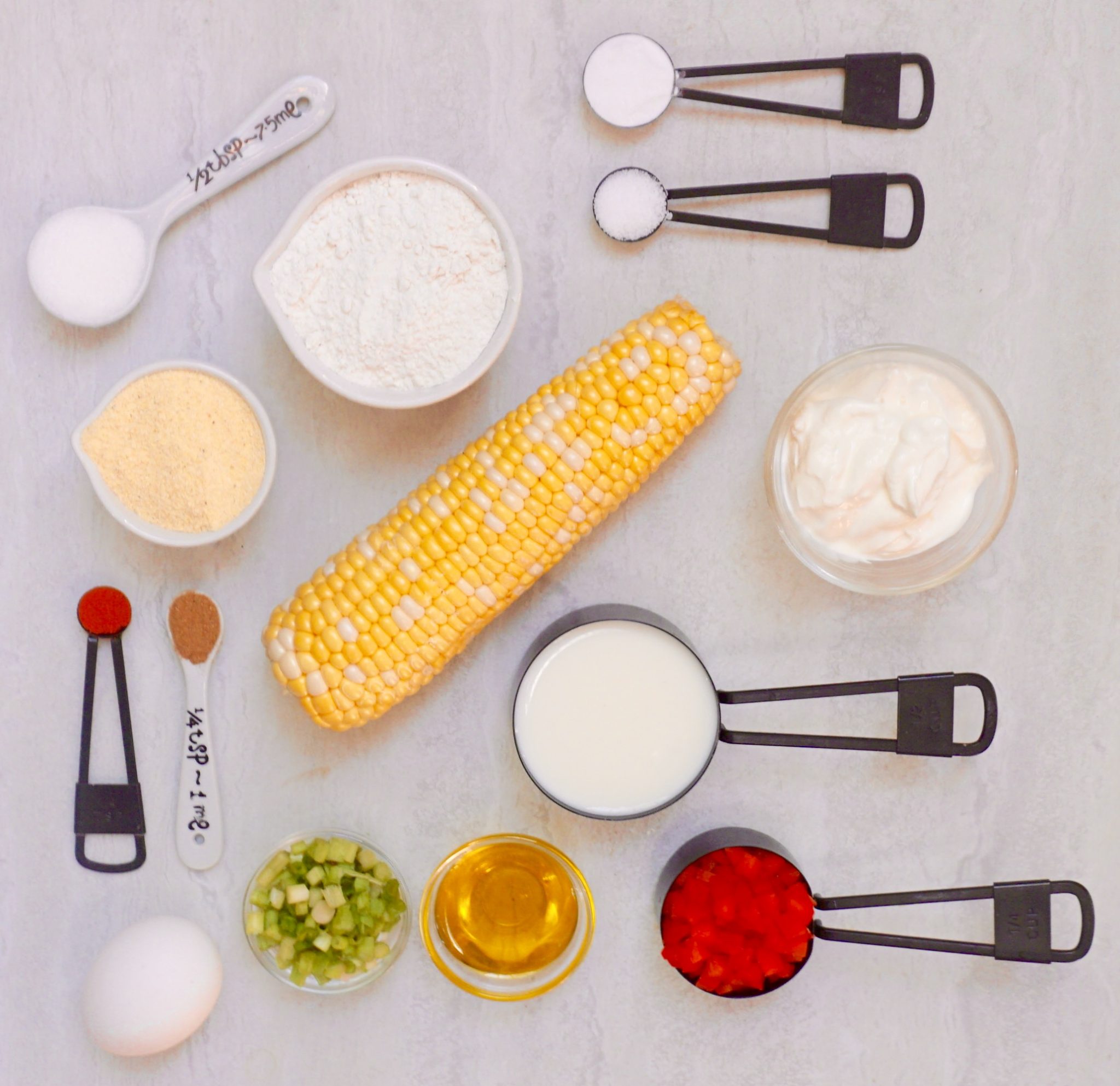 : 
Mexican Corn Cakes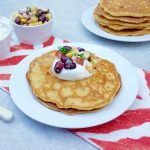 Print This
Ingredients
½ cup corn, fresh off the cob or frozen
¼ cup red bell pepper, diced
2 tablespoons green onions, chopped
½ cup cornmeal
½ cup all purpose flour
1 teaspoon baking soda
½ teaspoon salt
1 teaspoon sugar
¼ teaspoon cumin
Dash cayenne pepper, or to taste
1 large egg
½ cup milk
½ cup sour cream
3 tablespoons olive oil, divided
Vegetable cooking spray
Option garnish: sour cream, fresh salsa, avocado
Instructions
Add 1 tablespoon of the olive oil to a skillet and heat over medium low heat. Add the corn kernels and red bell pepper and cook for 3 minutes until they are just beginning to become tender.
In a large bowl combine the cornmeal, flour, baking soda, salt, sugar, cumin and cayenne if you are using it.
Add the egg, milk, sour cream and the remaining 2 tablespoons of olive oil to the dry ingredients. Stir until just combined. There may be a few lumps. Stir in the corn/pepper mixture and the scallions. Combine.
Heat either a griddle or a skillet over medium low heat. Spray with vegetable spray to coat. Measure a ¼ cup of the batter and pour it onto the hot griddle or skillet. Continue until you have used all of the batter.
Cook the pancakes for 2-3 minutes on each side. You will see bubbles rise on the first side. That is when it is time to flip the pancake. They should be lightly browned and cooked through.
Garnish with sour cream, salsa and avocado is optional.