Blueberry Banana Bread is a moist quick bread that is easy to make. Fresh blueberries are a wonderful addition and go nicely with the banana.
This recipe is a great way to use over ripe bananas. The riper they are, the moister and more flavorful the bread will be. When the bananas are turning black they are the very best. Don't be concerned if they are caramel color when you peel them and kind of mushy. This is what you want because these are going to make a moist and sweet banana bread. Trust me.
If you still have extra over ripe bananas, check out Banana Chocolate Chip Sheet Cake, Chocolate Chip Banana Bread, and Banana Chocolate Chip Muffins.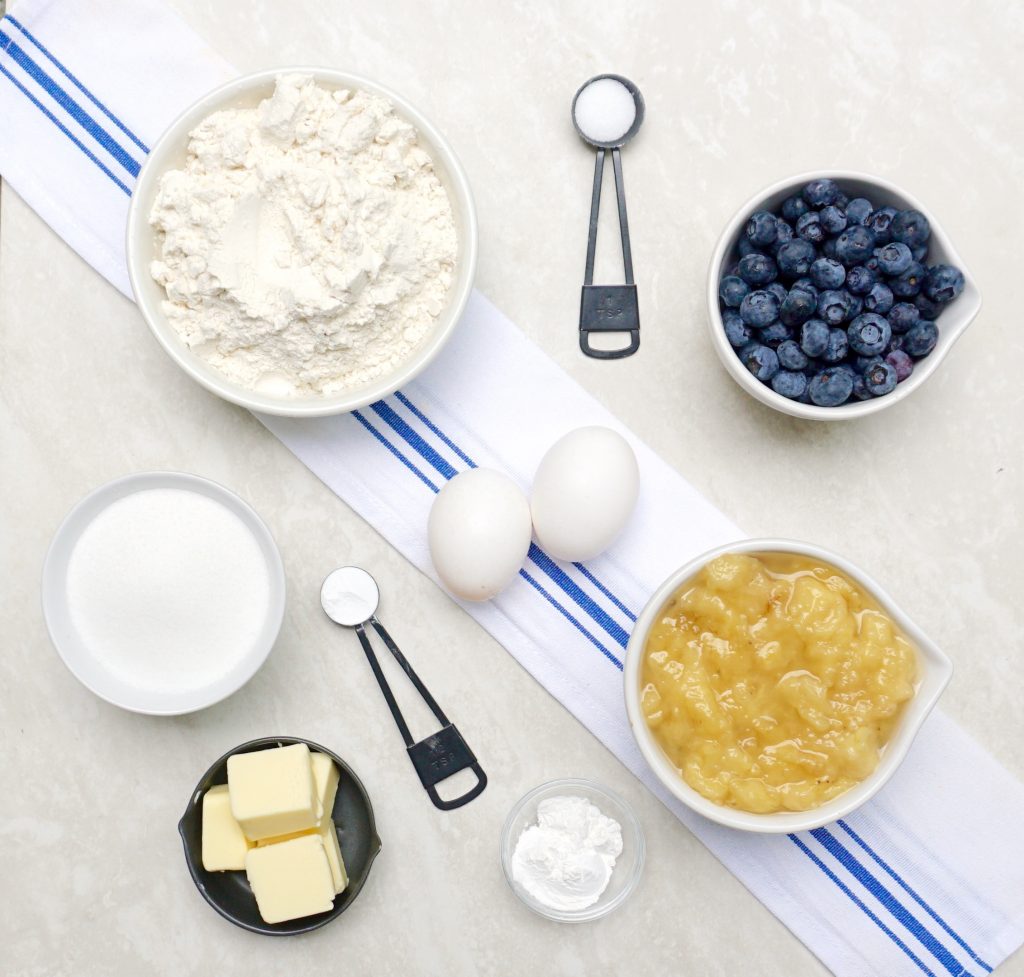 Blueberry Banana Bread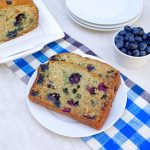 Print This
Ingredients
⅓ cup butter, at room temperature

¾ cup white sugar

2 large eggs

1 ½ cups mashed bananas (4 overly ripe bananas)

1 ¾ cups all purpose flour

1 ¼ teaspoons baking powder

½ teaspoon baking soda

¾ teaspoon salt

1 cup fresh blueberries
Instructions
Preheat your oven to 350 degrees. Thoroughly grease and flour a 9 x 5 inch loaf pan *see note
Stir together the flour, salt, baking powder and baking soda. Set aside.
Beat the butter until creamy. Add in the sugar, then the eggs one at a time, mixing thoroughly  after each addition.
Add one cup of the flour mix to the butter mixture and mix well. Next add half of the mashed bananas and mix well.
Add the remaining flour mixture and bananas, mixing well after each addition. Scrape the sides of the bowl to make sure everything has been well mixed in well.
Add the blueberries and stir in on a very low speed.
Place the batter into the prepared loaf pan. Bake for 50-55 minutes, checking to make sure the top of the bread is totally dry. You can tell by looking or by inserting a cake tester into the top of the loaf and making sure that it comes out dry.
Remove from the oven. Cool in the pan for a few minutes then remove it from the pan to a wire rack to cool.
Notes
I always use Crisco or vegetable shortening to grease my pans. I thoroughly rub it on with a paper towel all over the inside of the pan. Then I add a tablespoon of flour and tap the pan around until the flour is coating all areas of the pan. I add more flour if needed and I look for any spot where the flour has not stuck to the pan. If there are spots, I add Crisco and then more flour to that spot. You don't want to lose a piece of your loaf because it stuck to the pan!