Parmesan Chive Popovers are simple rolls that are made out of a batter of eggs, milk, flour and salt. They are light and airy and best served hot from the oven.
Popover batter is very thin. The steam caused from the liquid in the batter makes them rise.  They are baked in a hot oven and form a crisp exterior with an airy, moist interior.
While they might seem a bit intimidating, Parmesan Chive Popovers are actually very simple to make. If you have a blender, you can easily combine all the ingredients or you can whisk everything together in a large bowl. The key is to not over beat the batter and make sure the oven is hot.
If you are a fan of chives check out Crispy Chive Potatoes, and Cheesy Chive Potatoes.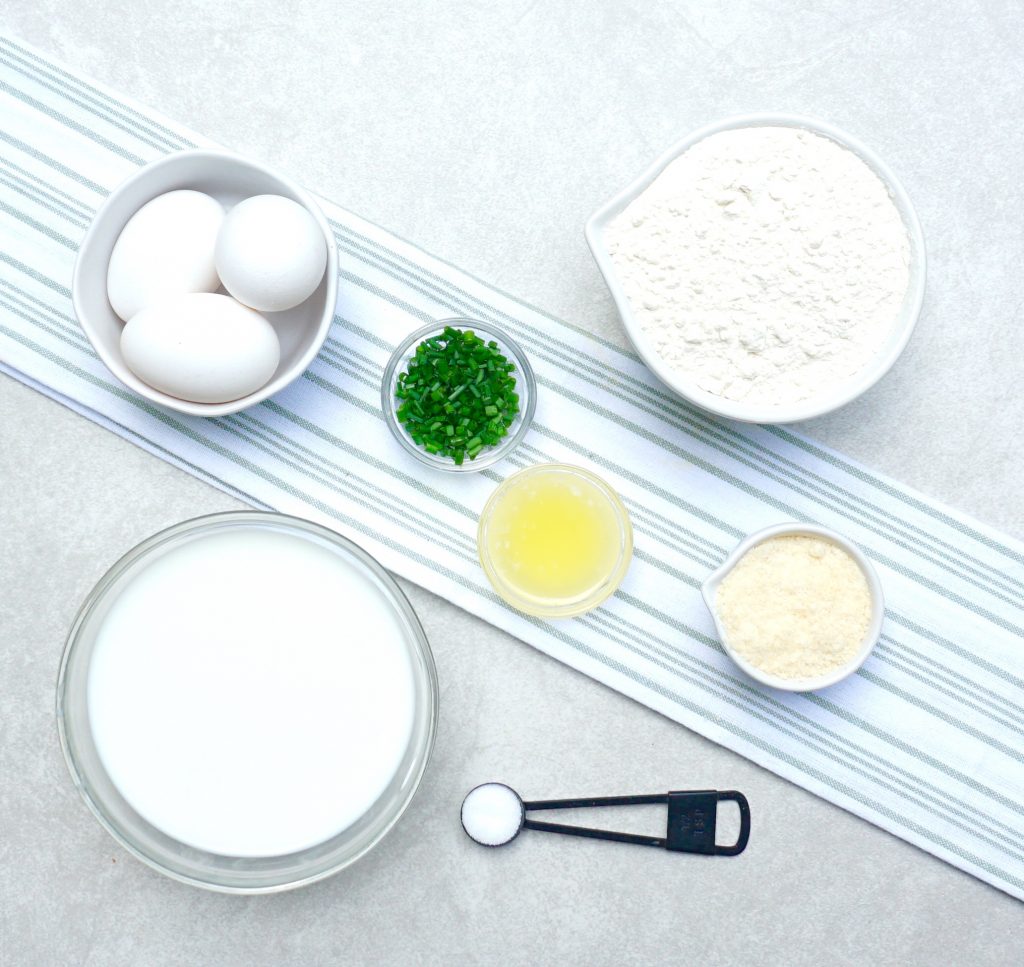 Parmesan Chive Popovers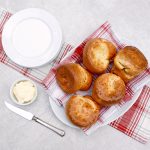 Print This
Ingredients
1½ cups all purpose flour
1 teaspoon salt
1½ cups whole milk
3 large eggs
2 tablespoons butter, melted
¼ cup grated parmesan cheese
2 tablespoons fresh chives, chopped
Instructions
Preheat your oven to 400 degrees. Place your baking rack in the lower part of the oven so the popovers have room to rise.
Grease 8 custard cups, a popover pan or a 12 cup muffin tin.
Place all the ingredients into a blender and process until you have a thin batter without any lumps.  Do not over blend. If you do not have a blender, place all of the ingredients into a large bowl and whisk them together until you have a smooth, lump free batter.
Pour the batter into your prepared pans, filling them only halfway up.
Bake at 425 degrees for 15 minutes. Reduce the oven temperature to 350 degrees and bake for an additional 15 minutes.
Do not open the oven to peek at the popovers until the very end! They will fall if if you do!
Serve at once, warm with butter.