Chicken Spinach Feta Burger is perfect for summer grilling. They are easy to make and full of flavor. I love a good beef burger but I was looking for something to put into my summer grilling rotation that would be a leaner, healthy option and still be delicious. I found what I was searching for with these burgers.
These simple burgers are packed with fresh spinach and feta cheese and lightly seasoned. I used ground chicken in this recipe but you could easily substitute ground turkey if that is what you prefer.
I served the Chicken Spinach Feta Burger on a bun with lettuce, tomato and Tzatziki. This creamy topping with fresh dill and cucumber really pairs well with these burgers.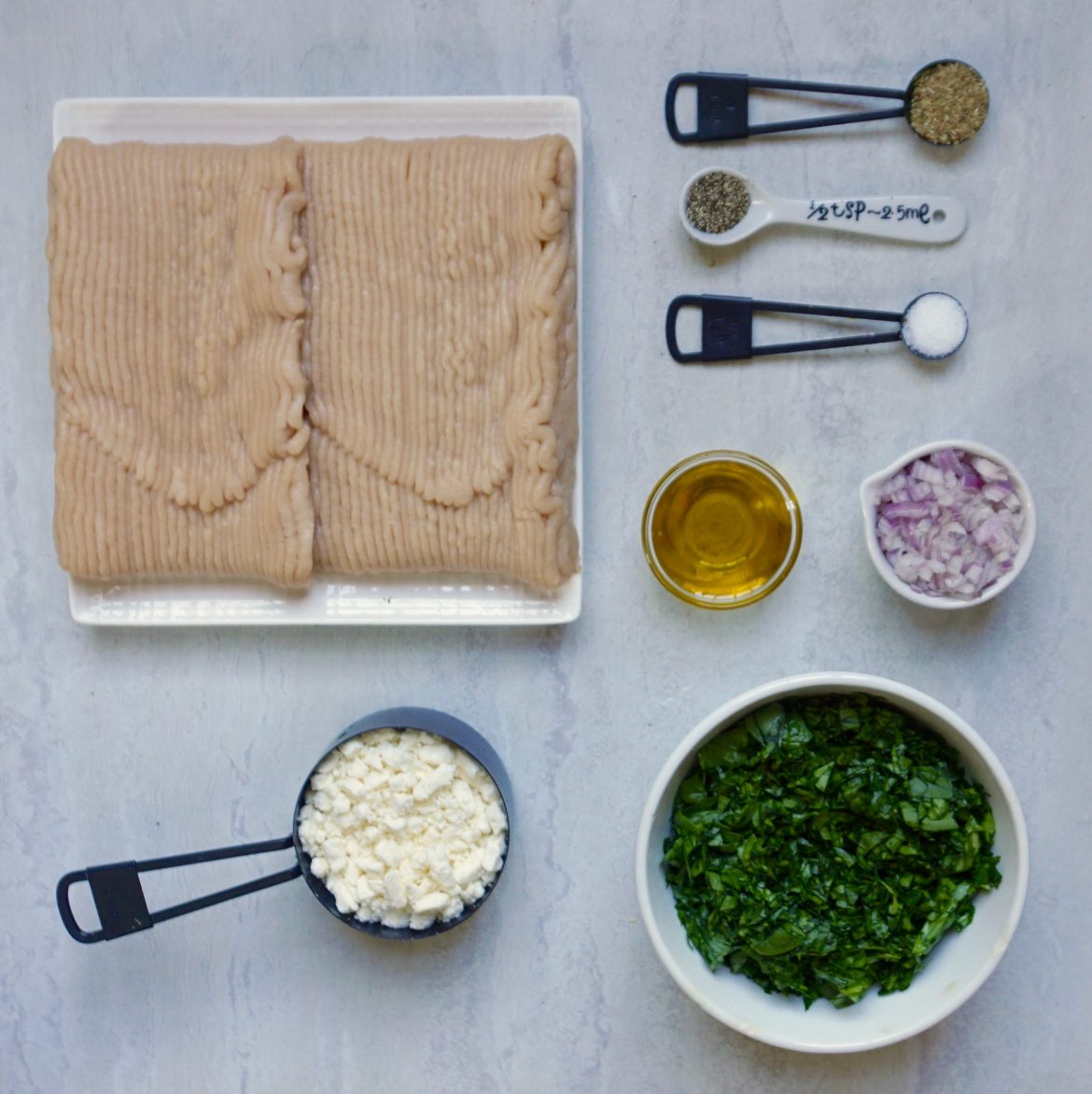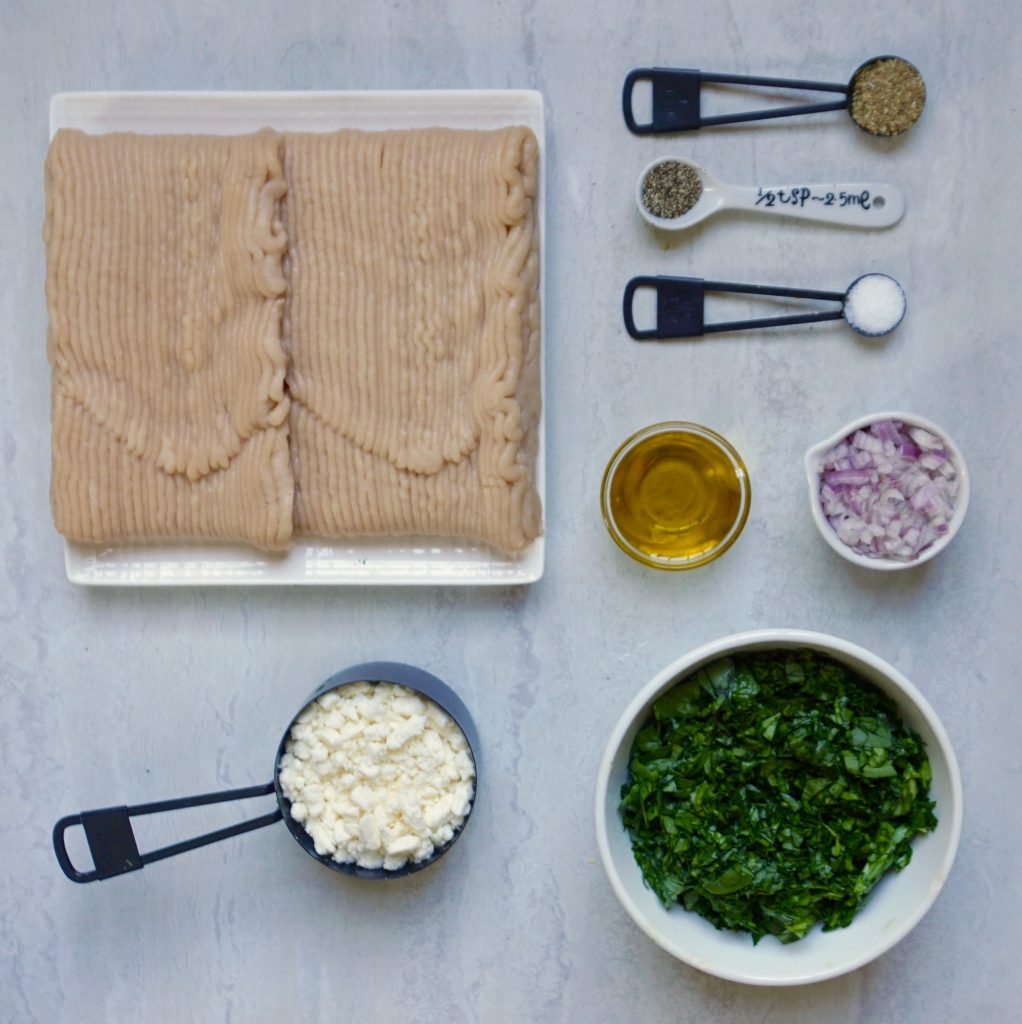 Chicken Spinach Feta Burger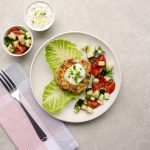 Print This
Ingredients
2 pounds ground chicken breast
2 cups fresh spinach, chopped
1 shallot, diced small, ¼ cup
1 cup feta crumbles
2 tablespoons olive oil, divided
½ teaspoon kosher salt
½ teaspoon black pepper
1 teaspoon dried oregano
Instructions
Place the ground chicken in a large bowl. Add the chopped spinach, diced shallot, feta, 1 tablespoon of the olive oil, salt, pepper and oregano. Combine well.
Form into 8 equal size patties. These will be 1/2 cup each of the mixture.
To cook in a skillet, add 1 tablespoon olive oil into a skillet over medium low heat. Add the burgers and cook over medium low for 5 minutes on each side, or until they are completely cooked all the way through. Add more oil as needed.
To grill outside, brush the grill lightly with olive oil and add burgers. Grill for 5 minutes on each side until they are completely cooked all the way through.
Notes
I used ground chicken that was 99 percent fat free so I added a tablespoon of olive oil to the burger mixture. If you are using ground chicken with a higher percentage of fat, you can omit the olive oil.