Taco Chili is a great recipe to make for when you have a group over for Game Day. It is simple to make and it's just so good. It is a hearty, flavorful chili with just a touch of heat. Make sure to gather up your favorite chili toppings to serve with it!
Ingredients are everything. If you start with the best quality tomatoes they can take a simple recipe and make it amazing.
My favorite brand of tomatoes is Tuttorosso because of their top-notch quality. I can always see and taste the difference they make in my recipes. These tomatoes are not overly processed which makes them a healthier option in my book. I should also mention that they are simply steamed and that adds a nice a nice texture to the chili.
I am using two different types of Tuttorosso tomatoes in this recipe. I am using the San Marzano Style Chopped Tomatoes to create a rich flavor and tomato paste to thicken the chili.
This post today is being sponsored by Tuttorosso Tomatoes and Feedfeed. All words are my own.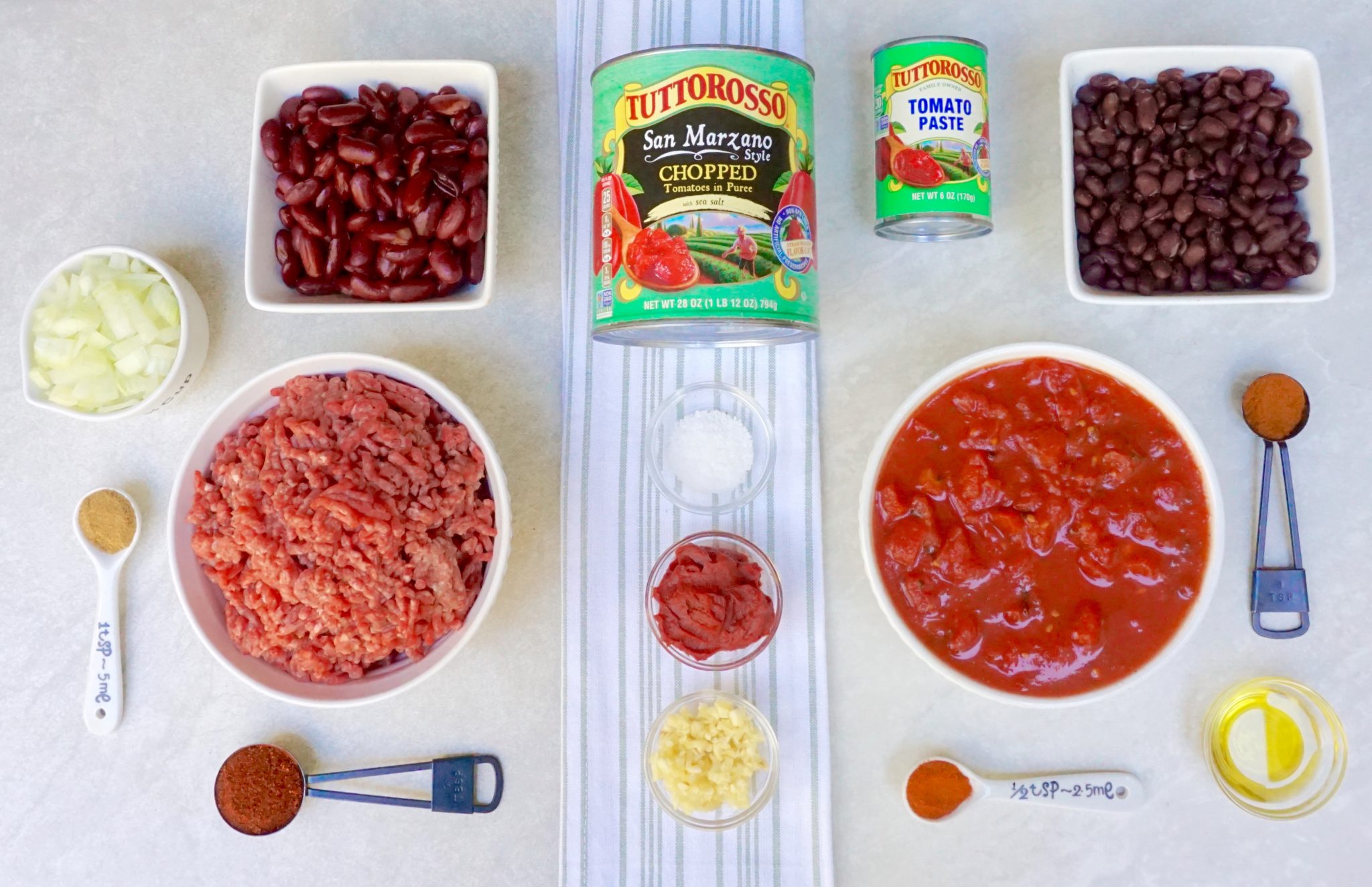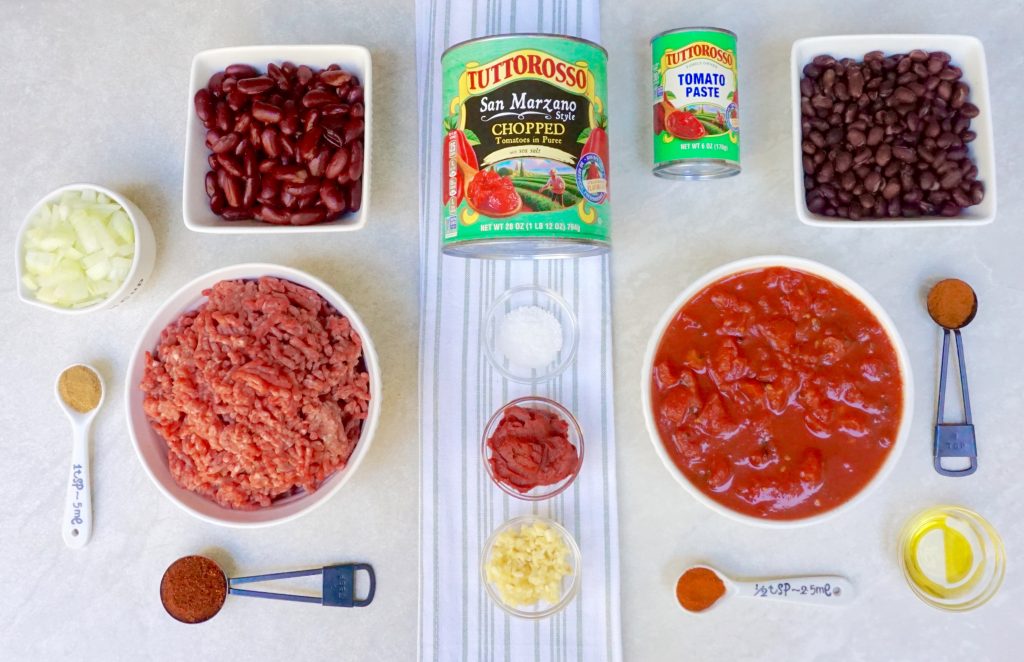 Taco Chili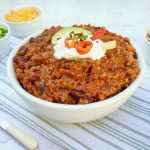 Print This
Ingredients
1 tablespoon olive oil

1 pound lean ground beef

½ cup yellow onion, chopped

3 cloves garlic, minced

(28 ounce) can Tuttorosso San Marzano Style Chopped Tomatoes in Puree

2 tablespoons Tuttorosso Tomato Paste

1 tablespoon chili powder

1 teaspoon paprika

1 teaspoon cumin

1 teaspoon kosher salt

½ teaspoon cayenne pepper

(15.5 ounce) can kidney bean, drained and rinsed

(15.5 ounce) can black beans, drained and rinsed
Instructions
Heat the olive oil in a large stockpot over medium low heat.
Add the onions and garlic. Cook for 2-3 minutes until they begin to soften.
Add the ground beef to the pot. Cook until the beef is browned all the way through. Use a rubber spatula to break up any large chunks as it is cooking. This will take about 5 minutes.
Add the San Marzano tomatoes, tomato paste, chili powder, paprika, cumin, kosher salt and cayenne pepper to the pot. Stir to combine the ingredients.
Raise the heat to high until the mixture comes to a boil. Lower the heat setting to low and simmer uncovered for 15 minutes. The chili will thicken as it simmers.
Add the kidney beans and black beans to the pot. Stir to combine.
Simmer for an additional 15 minutes, uncovered.
Serve with shredded cheese, sour cream, green onions, avocado, chili peppers or taco shells (optional).