Weeknight dinners can definitely be a challenge. Our time is limited and we want to make something fast that tastes good!  Cod with Tomato Wine Sauce is a recipe that could help you make a healthy, flavorful dinner in under 30 minutes.
Cod is a mild, flaky white fish. It is easy to cook and goes well with a lot of different flavorings. In this recipe, the tomato and wine sauce comes together in a few minutes. Top the cod with it and bake. In just a few minutes you will be ready for dinner! Cod with Tomato Wine Sauce really is a busy person's kind of recipe! This is also a healthy light meal that is low in calories.
If you like seafood and you are looking for some other healthy and fast weeknight dinners check out Honey Garlic Shrimp and Shrimp with Tomato Wine Sauce  Asian Salmon, and Grey Sole Meunière.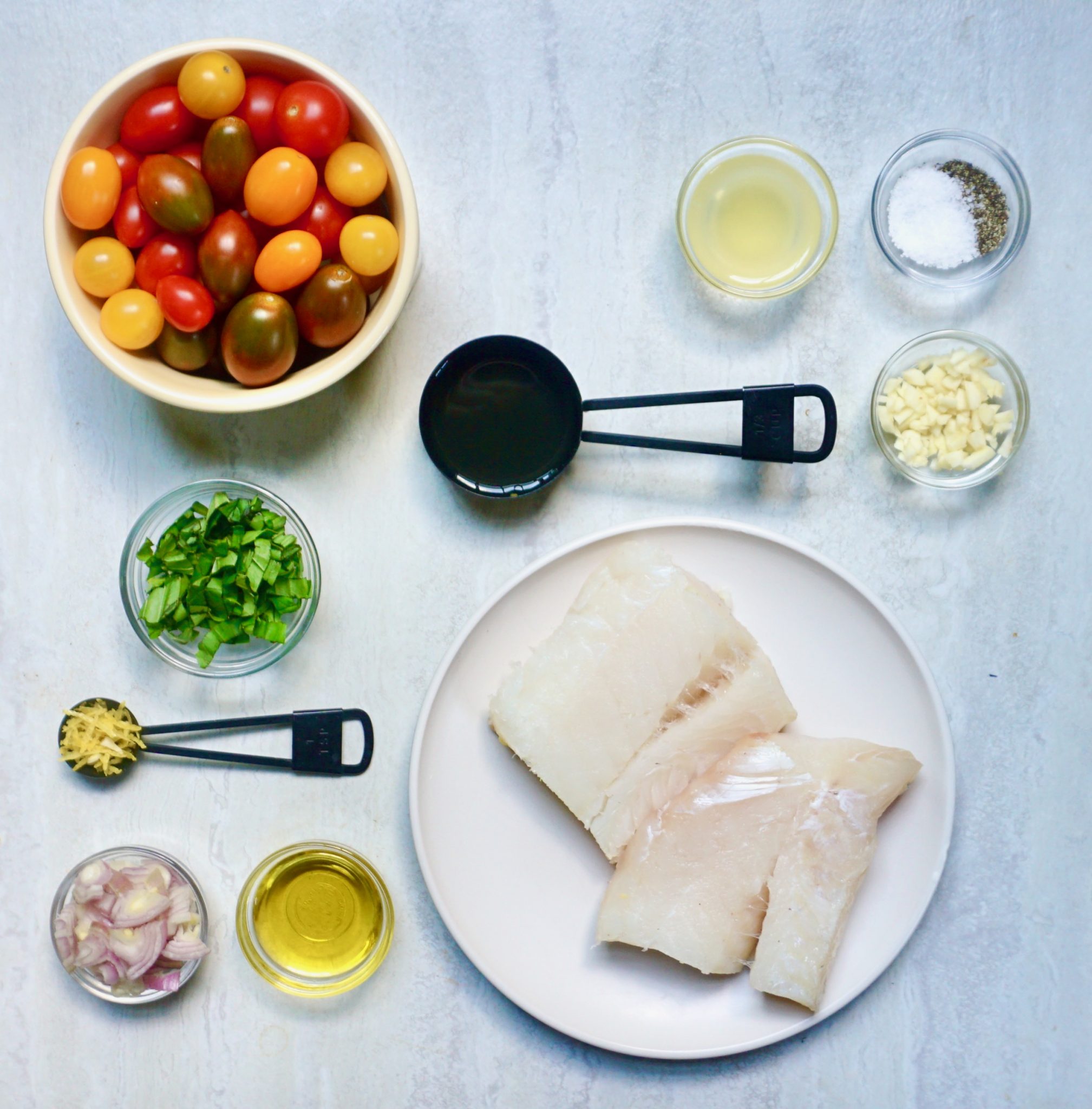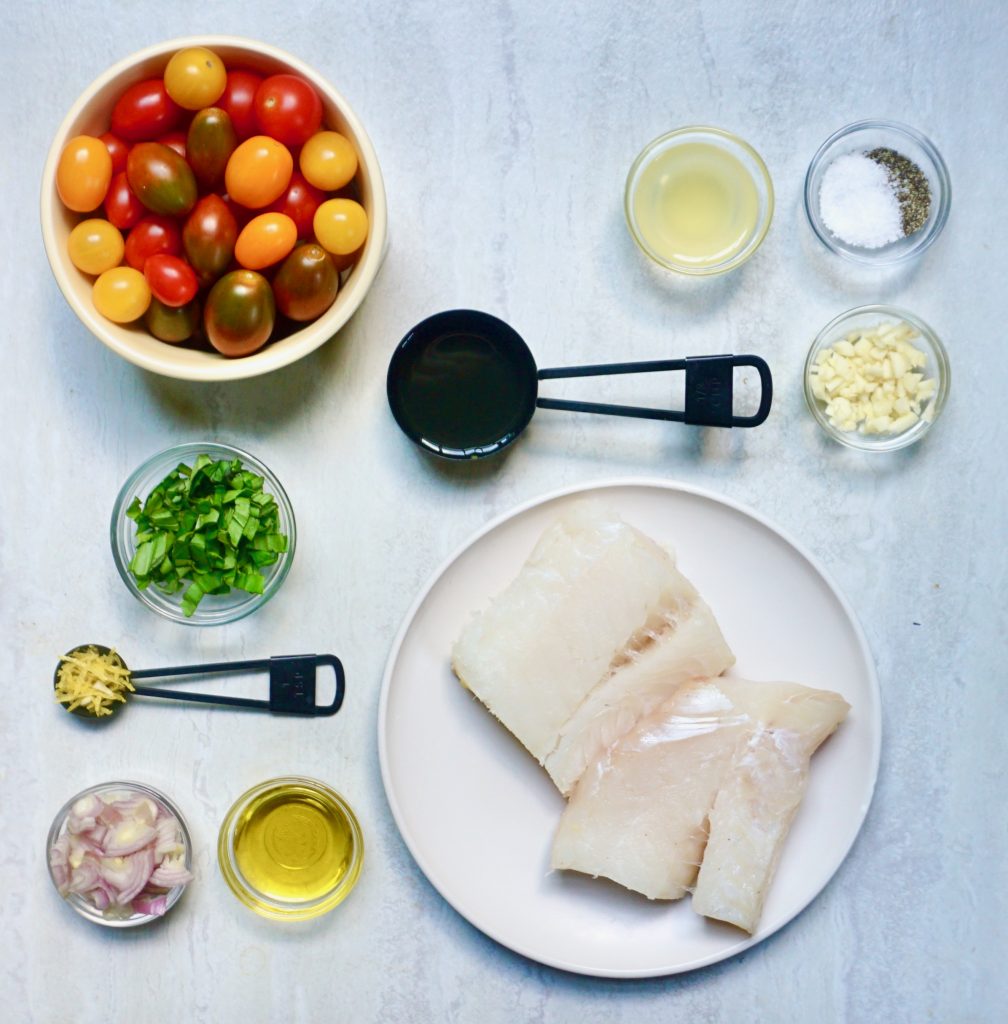 Cod With Tomato Wine Sauce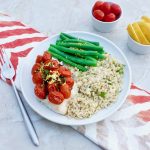 Print This
Ingredients
1 pound cod filet, 1 inch thick

1 tablespoon olive oil

1 small shallot, minced

2 garlic cloves, minced

2 cups cherry tomatoes

¼ cup white wine

1 tablespoon fresh lemon juice

1 teaspoon lemon zest

6 fresh basil leaves sliced
Instructions
Preheat oven to 400 degrees
Heat a skillet over medium heat. Add the olive oil and cherry tomatoes. Let them sit for 2 minutes so that they blister. Stir to turn them over to the other side and let them sit for another 2 minutes so they blister on the other side.
Turn the heat to low. Add the shallots, garlic and basil and cook for 2 minutes, stirring occasionally. Stir in the wine, lemon juice and lemon zest. Simmer for 2-3 minutes until the wine has slightly evaporated.
Cut the cod into 2 pieces. Oil a baking sheet or pan. Add the cod to the pan and top each piece with the tomato mixture. Bake for 10-12 minutes until the cod is white and cooked  all the way through.