Shrimp Tomato Wine Sauce is a great recipe to have in your line up. It only requires a few ingredients and you can make in from start to finish in 30 minutes. It is simple enough for a weeknight dinner yet nice enough to serve to guests.
Served over linguine, Shrimp Tomato Wine Sauce is a pleasing meal with lots of flavor. The quick tomato sauce is made with wine and basil. The shrimp is cooked in the sauce, added to the linguini and finished off with some parmesan cheese.
If you want some other easy shrimp and pasta dishes check out Creamy Lemon Shrimp, Lemon Shrimp Orzo with Asparagus, and Creamy Tuscan Shrimp Fusilli.
If you like seafood and pasta, you might also like Margarita Mussels.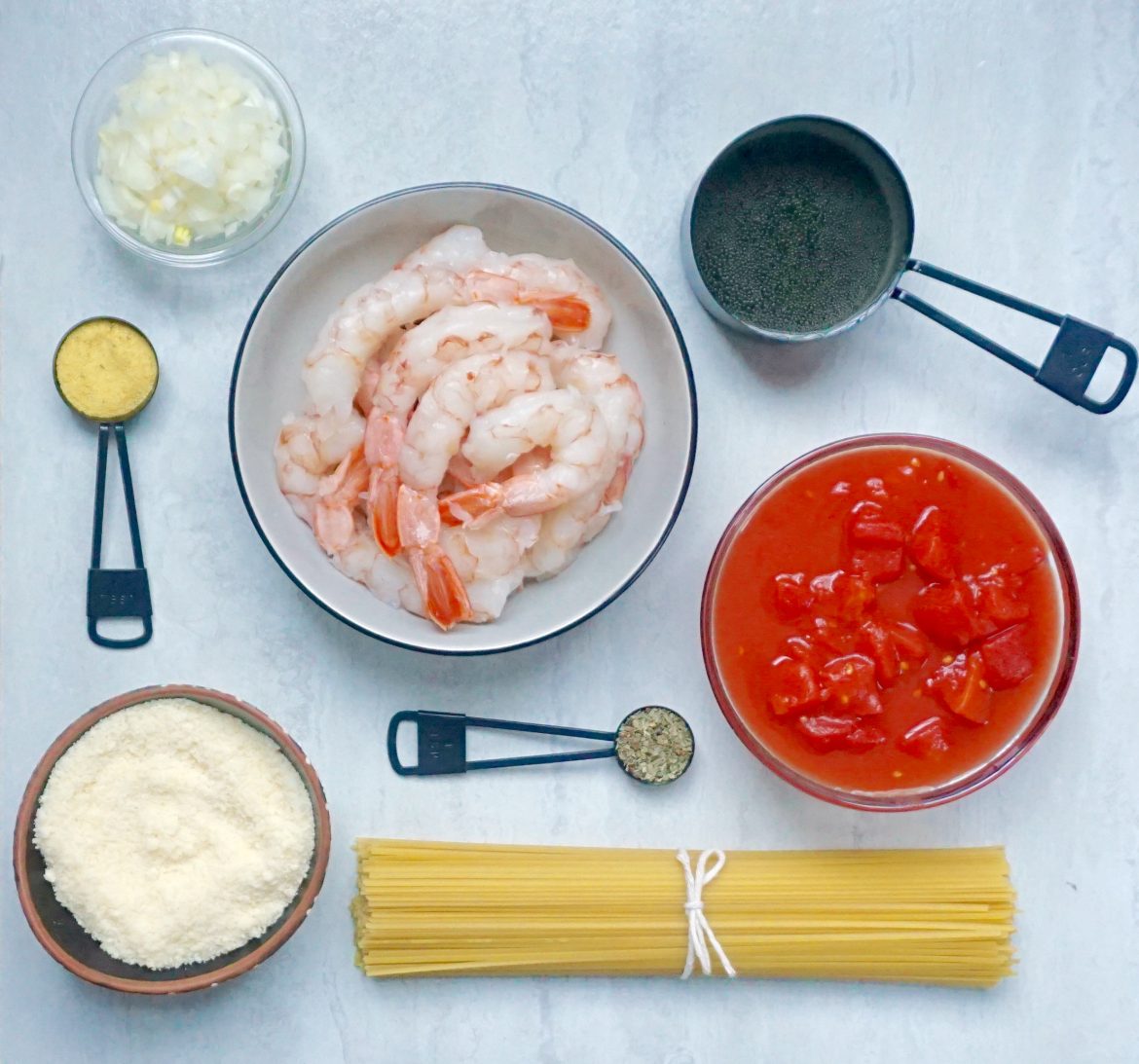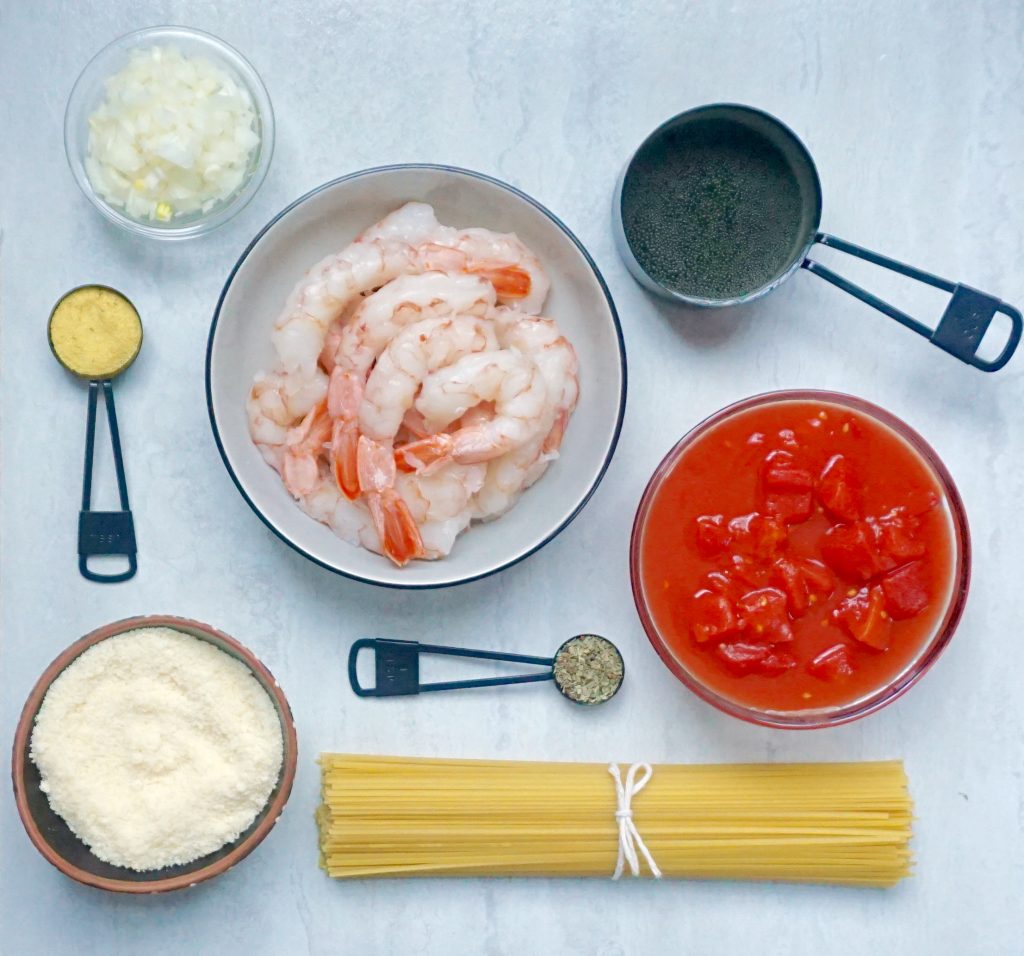 Shrimp with Tomato Wine Sauce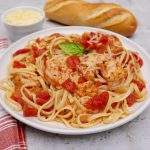 Print This
Ingredients
1 pound shrimp, peeled and deveined

1 small yellow onion, chopped

1 tablespoon olive oil

1 Tablespoon granulated chicken bouillon ( I use Herb Ox)

1 cup white wine

1 teaspoon dried basil

2 cups canned diced tomatoes

1 pound linguini

1 cup grated parmesan cheese
Instructions
Start a large pot of water on high heat to boil for cooking the pasta.
Heat the olive oil over medium low heat. Add the chopped onions and cook until translucent. Add the wine, basil, bouillon,and tomatoes. Simmer over medium low heat for 10 minutes. Add the shrimp and cook until just pink.
Cook the linguini according to the directions on the box for the tenderness you desire.
Drain the linguini and return it to the pot. Add the shrimp mixture and the parmesan cheese. Mix well and serve.