Creamy Lemon Shrimp is one of those recipes that is ready in minutes, looks like it took a lot of effort, and tastes great. You can make the shrimp and cream sauce in less time than it will take you to boil water and cook the pasta. It's a comforting meal that requires minimal work!
Shrimp are quickly sautéed and simmered in a creamy wine sauce that is brightened with lemon juice and zest. It is served over pasta so all you need to do is add a salad and some bread if you want and you are finished.
Creamy Lemon Shrimp makes an easy, quick weeknight meal but it is nice enough to serve to guests!
Shrimp recipes are perfect for busy weeknights because they cook is such a short time. Check out Lemon Shrimp Orzo with Asparagus and Creamy Tuscan Shrimp Fusilli    for some other easy and fast dinners.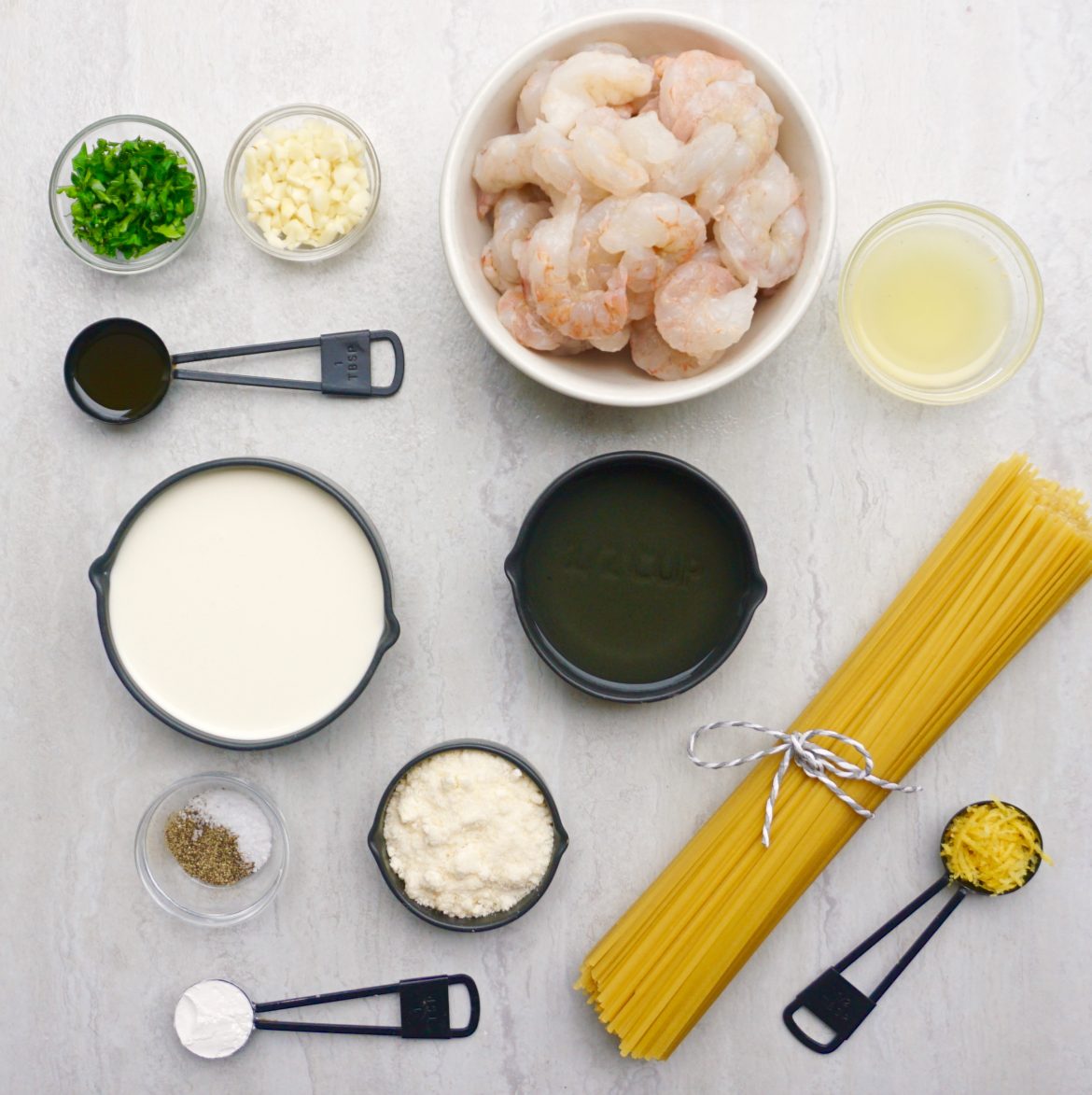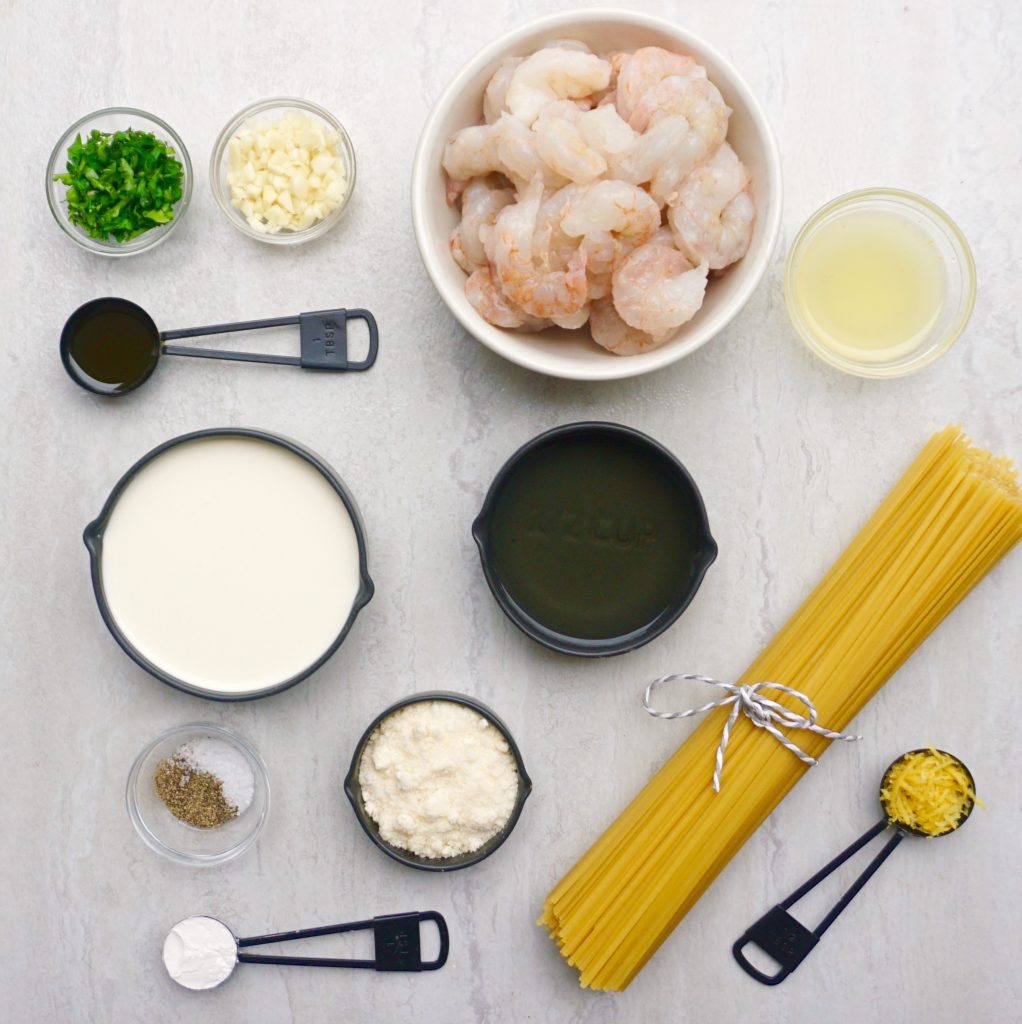 Creamy Lemon Shrimp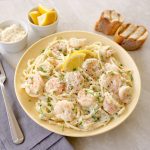 Print This
Ingredients
8 ounces linguine pasta

1 tablespoon olive oil

1 pound shrimp, peeled and deveined

Kosher salt

Black pepper

3 garlic cloves, minced

1 cup heavy cream

½ cup white wine

2 tablespoons lemon juice

1 teaspoon cornstarch dissolved in 1 tablespoon cold water

2 tablespoons fresh parsley, chopped

¼ cup parmesan cheese

1 tablespoon lemon zest
Instructions
Fill a large stockpot with water and bring to a boil. While you are making the sauce, cook the pasta according to the package for the tenderness that you like. Drain the pasta and return it to the pot. 
Lightly sprinkle the shrimp with salt and pepper.
Heat the olive oil in a large skillet over medium low heat. Add the shrimp to the skillet and  cook, stirring for about 2 minutes until they have turned pink. Remove the shrimp from the skillet to a plate.
Add the garlic to the skillet and cook for 1 minute.
Add the cream, wine and lemon juice and bring the mixture just to a boil. Reduce the heat to low and simmer, adding the cornstarch water mixture to the skillet. This will thicken the mixture a bit more.
Add the shrimp back into the skillet with the sauce. Add the parsley, parmesan cheese and lemon zest.
Stir to combine well. Simmer for an additional minute or two until the shrimp are heated through.
Pour the shrimp and sauce over the cooked pasta in the pot. Heat over low heat for 1-2 minutes, stirring until it is well combined and heated through.