Bangers and Mash is a simple dish of sausages with mashed potatoes. It is widely found in both Ireland and Britain and would be a great dish for St. Patrick's Day. It is pure comfort food! The sausages are cooked until nicely browned and served in a flavorful onion gravy.
Bratwurst is called for in this recipe but you can really use any type of pork sausage. You can buy bratwurst both pre- cooked and uncooked. Directions are given for cooking both.
The second part of the recipe which is the "mash" is mashed potatoes. There are three different options you can choose. Colcannon is a mashed potato that is cooked with cabbage and green onion. Creamy Mashed Potatoes are always a good choice. Boxty is a potato pancake that is made with both mashed potatoes and grated potatoes. Any one of these would go perfectly with the bangers.
If you are looking for another meal that you can serve on St. Patrick's Day, check out Guinness Beef Stew. It is made with Guinness Ale which gives it a nice rich flavor.
The bangers here are shown with Colcannon.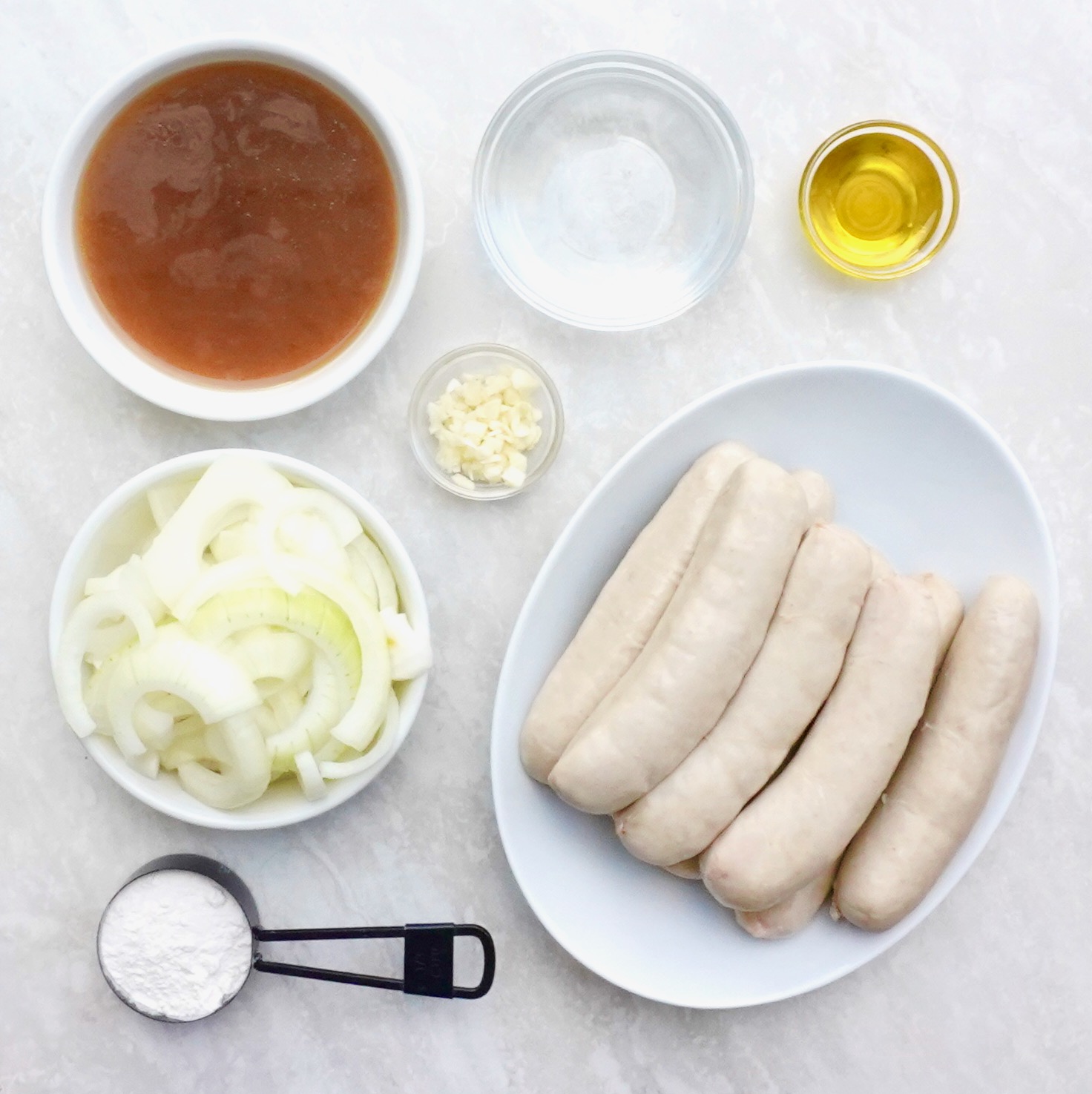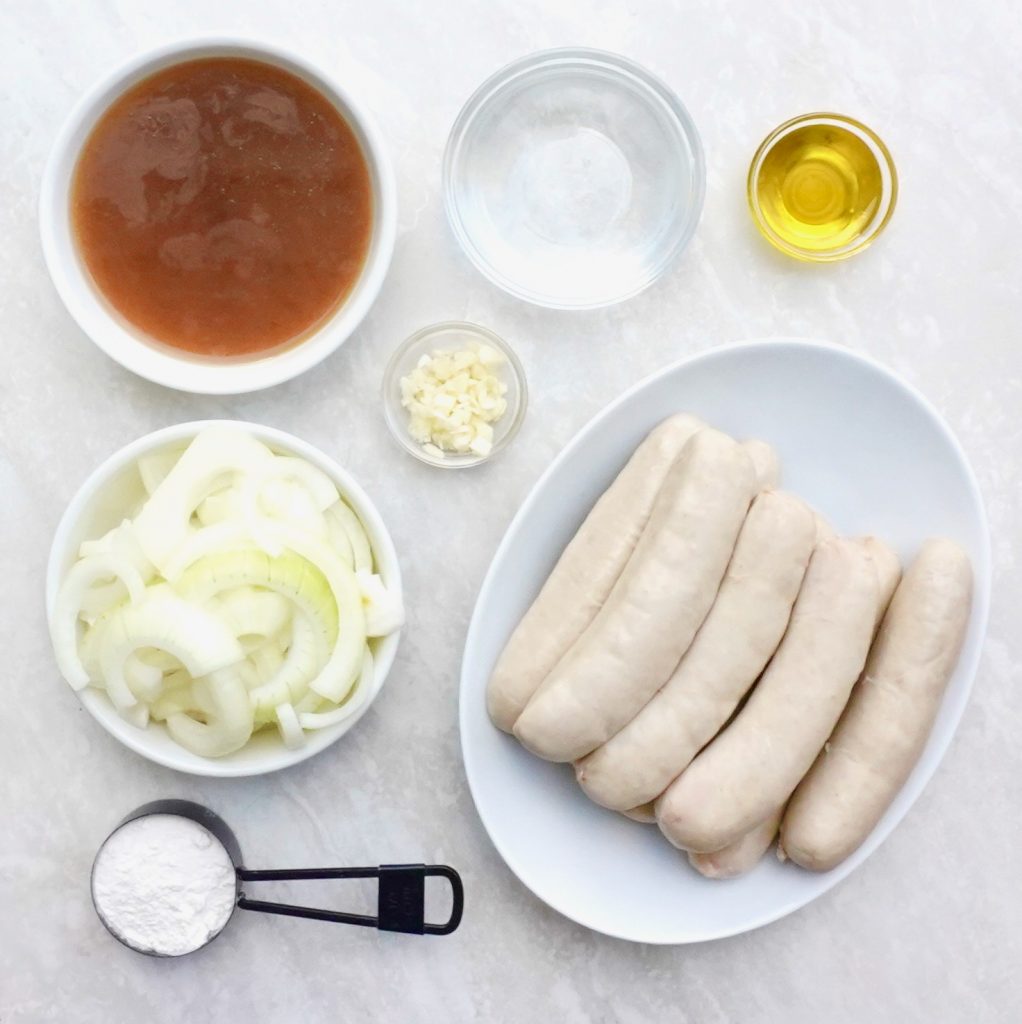 Bangers and Mash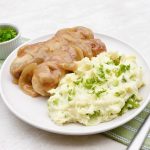 Print This
Ingredients
2 tablespoons olive oil, divided
8 Bratwurst sausage
2 large onions, sliced
2 garlic cloves, minced
4 cups beef broth
1⁄3 cup all purpose flour
2⁄3 cup water
Potatoes: Colcannon, Creamy Mashed Potatoes or Boxty. (links to recipes above)
Instructions
Add one tablespoon of the oil to a large skillet set on medium low heat.
Add the bratwurst to the skillet. 
For pre-cooked bratwurst, cook for about 8 minutes, turning them to evenly brown all sides.
For uncooked bratwurst, cook for about 20 minutes, turning them to evenly brown on all sides and reach an internal temperature of 160 degrees. 
Remove the bratwurst from the pan to a plate.
Add the remaining tablespoon of olive oil to the skillet.
Cook the onions over medium low heat, stirring often until they become a rich brown color and caramelized. This will take around 20 minutes, more or less.
Add the beef broth to the skillet with the onions. Raise the heat to the high setting and bring it just to the boiling point.
Combine the flour and water. Whisk it until it is smooth and free of lumps.
Turn the heat off the skillet.
Slowly whisk the flour mixture into the pan and make sure it is totally incorporated.
Turn the heat back to medium low and continue to stir until the gravy starts to bubble and thicken.
Add the bratwurst back to the pan and cook for 5 minutes until heated through.
Serve with your choice of potatoes.