Colcannon is a traditional Irish dish of mashed potatoes and cabbage. It is the the perfect partner to your St.Patrick's Day corned beef and a great way to add a healthy kick to your mashed potatoes.
This simple to make mashed potato dish is full of flavor with the addition of green cabbage and green onions. It would pair nicely with just about any protein you are serving. The green additions make these potatoes, colorful and right in theme with the green of St. Patrick's Day.
Colcannon is made all over Ireland as a staple side dish. Boxty is another Irish potato side where mashed potatoes and grated potatoes are combined to make pancakes.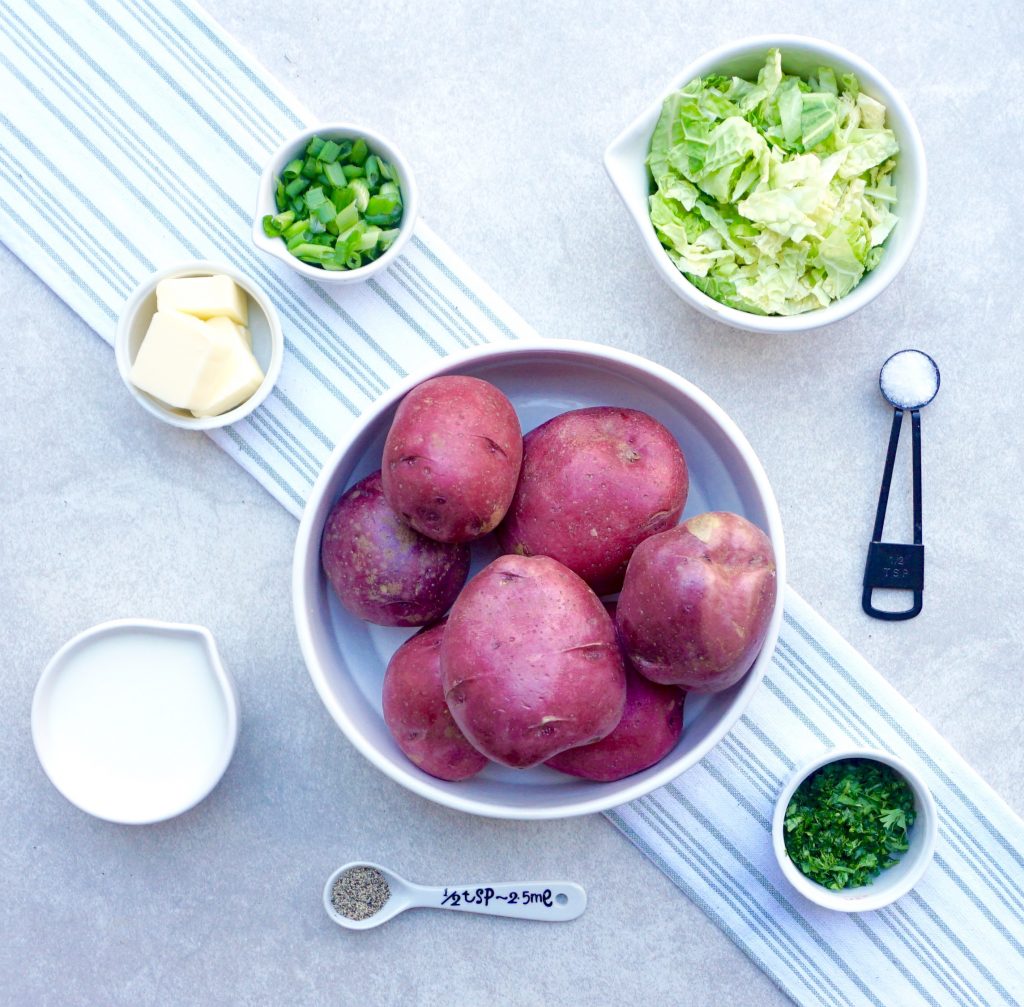 Colcannon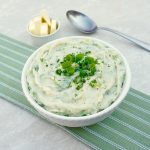 Print This
Ingredients
2 pounds red potatoes, peeled and cut into 2 inch cubes

4 tablespoons butter, divided

1½ cups green cabbage, chopped fine

¼ cup green onions, chopped

½ cup whole milk

½ kosher salt

½ black pepper

2 tablespoons parsley, minced
Instructions
Add the potatoes to a large saucepan. Cover them with water. Bring them to a boil over high heat. Reduce the heat to medium low and simmer for about 30 minutes. A knife inserted into the potatoes should go through with no resistance.
While the potatoes are cooking, add 2 tablespoons of the butter to a skillet over medium low heat. Add the cabbage and green onions and cook for 2-3 minutes, stirring occasionally until the cabbage is wilted and tender. Remove from the heat.
Drain the potatoes and return them to the pan. Add the remaining 2 tablespoons of butter, salt and pepper. Using an electric mixer, beat the potatoes until they start to become smooth.
Add the milk to the pan and beat until the potatoes are creamy and free of lumps.
Add the cabbage and green onion mixture to the pan. Turn the heat back on to medium low to heat through.
Stir in the parsley and serve.