Southwest Pasta Salad is an easy to make, flavorful pasta salad. It has a creamy dressing with taco seasonings to give it lots of flavor. You can cook your pasta in about 10 minutes and have this all put together in under 30 minutes.
This pasta salad is great for a cookout or party. It could also just be eaten on its own as a lunch or dinner. With the addition of black beans, corn, tomatoes and avocado, it makes a very hearty dish. If you are looking for additional cookout ideas, check out  30 Simple Summer Cookout Side Dishes.
Southwest Pasta Salad can be made ahead of time. If this is was you are planning to do, make sure to leave the avocado out as they turn brown quickly. Add the avocado when you are ready to serve it.
If you are a fan of pasta salads, you might want to check out Tortellini Salad, Chicken Caesar Pasta Salad and Mediterranean Pasta Salad.
If you would like to try a flavorful potato salad, check out Creamy Cajun Style Potato Salad Recipe.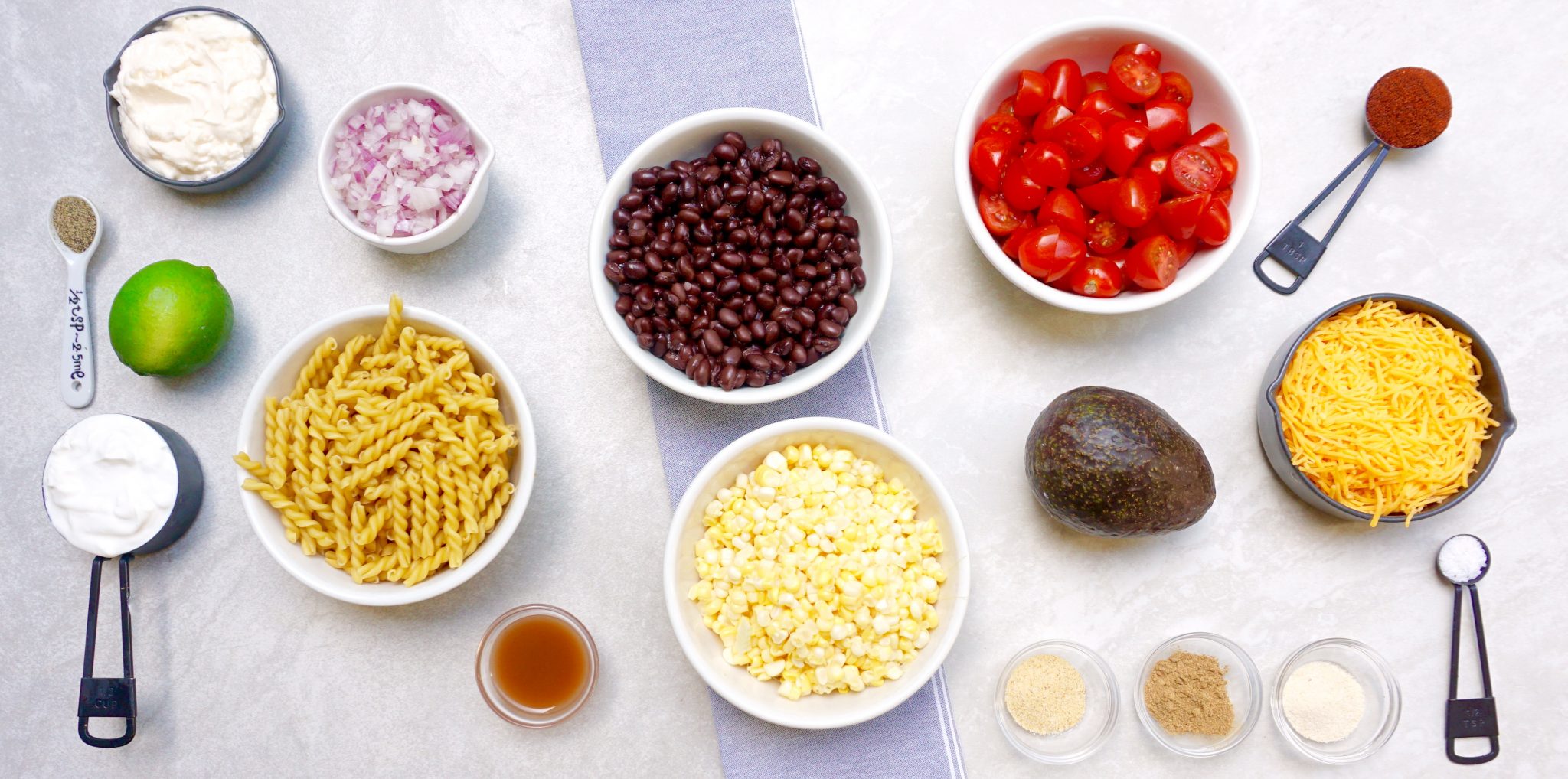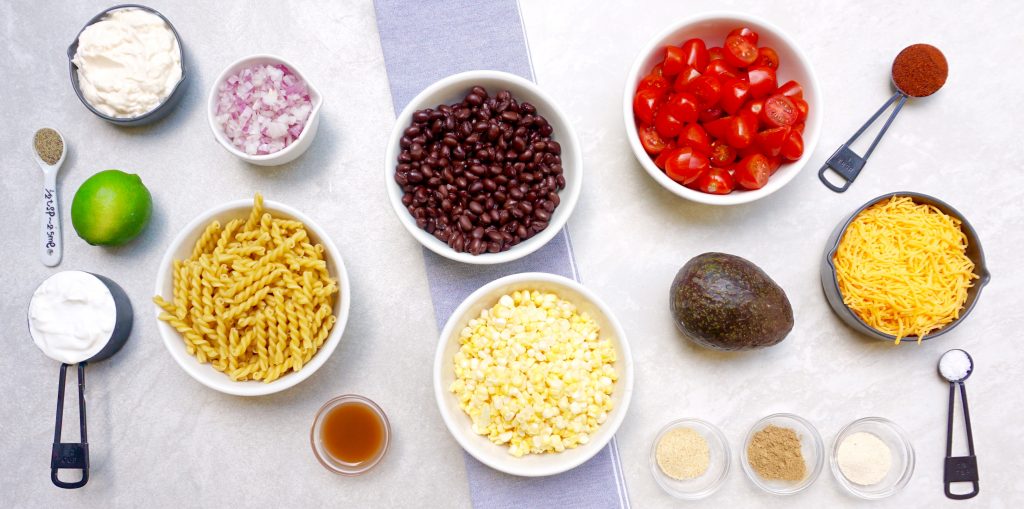 Southwest Pasta Salad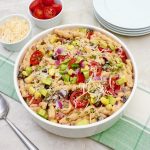 Print This
Ingredients
SALAD:

1 pound gemelli or any tubular shaped pasta

15 ounce can black beans, rinsed

15 ounce can corn kernels

1 avocado, diced small

2 cups grape tomatoes, halved

½ cup red onion, diced

¼ cup fresh cilantro, chopped

1 cup shredded cheddar cheese

.

DRESSING:

½ cup mayonnaise

½ cup sour cream

1 tablespoon chili powder

1 teaspoon garlic powder

1 teaspoon onion powder

½ teaspoon cumin

½ teaspoon kosher salt

½ teaspoon black pepper

1 tablespoon apple cider vinegar

1 tablespoon lime juice.
Instructions
Cook the pasta according to the directions on the package for the firmness you prefer. Drain and rinse with cold water to stop the cooking process.
Add the pasta to a very large bowl. Add the beans, corn, avocado, grape tomatoes, red onion, cilantro and cheddar cheese.
Mix together.
In a medium bowl, combine the mayonnaise, sour cream, chili powder, garlic powder, onion powder, cumin, salt, pepper, cider vinegar, and lime juice. Combine well.
Pour the dressing over the pasta mixture and combine well.