You really do not need an ice cream maker to make a creamy and delicious ice cream. No churn ice creams are so simple to make and Roasted Cherry No Churn Ice Cream is great with the fresh summer cherries.
This recipe has only 5 ingredients and comes together fast. The most time consuming part of the recipe is roasting the cherries. This is really important because fresh cherries  contain a lot of water. If you add them fresh to the ice cream they can become icy and ruin the creamy texture of the ice cream. The process of roasting them is simple. It takes about 20 minutes and its well worth the time. The cherries will have a more intense flavor and produce some juice that adds such pretty color to the ice cream.
If you like a fruit ice cream, you might like this healthy Banana Swirl Bowl recipe.
If you are a fresh cherry fan, Cherry Clafoutis is another great cherry dessert. You might also like Cherry Berry Crumble Cake , Cherry Cobbler Cake, Cherry Olive Oil Cake, and Cherry Nectarine Compote.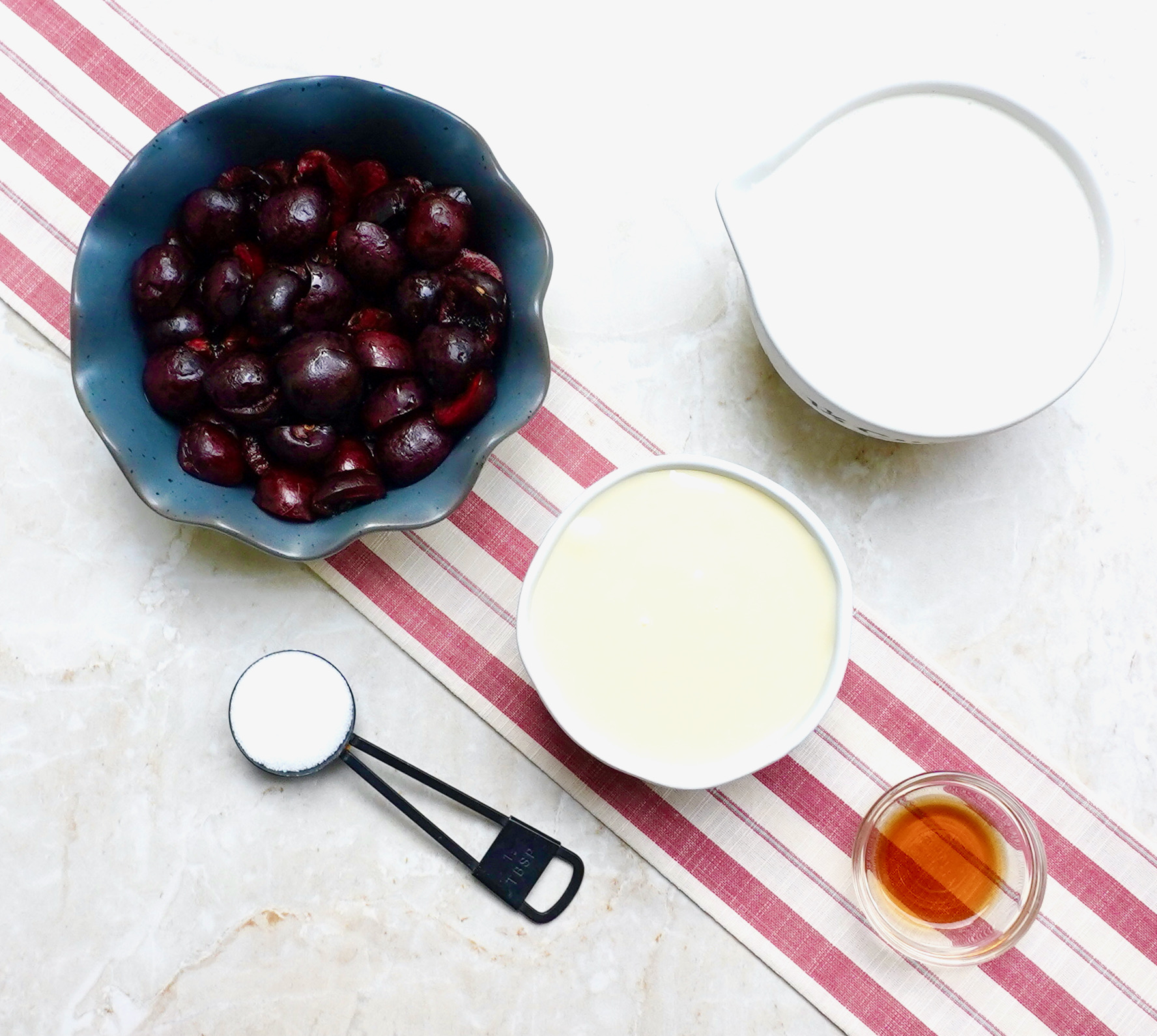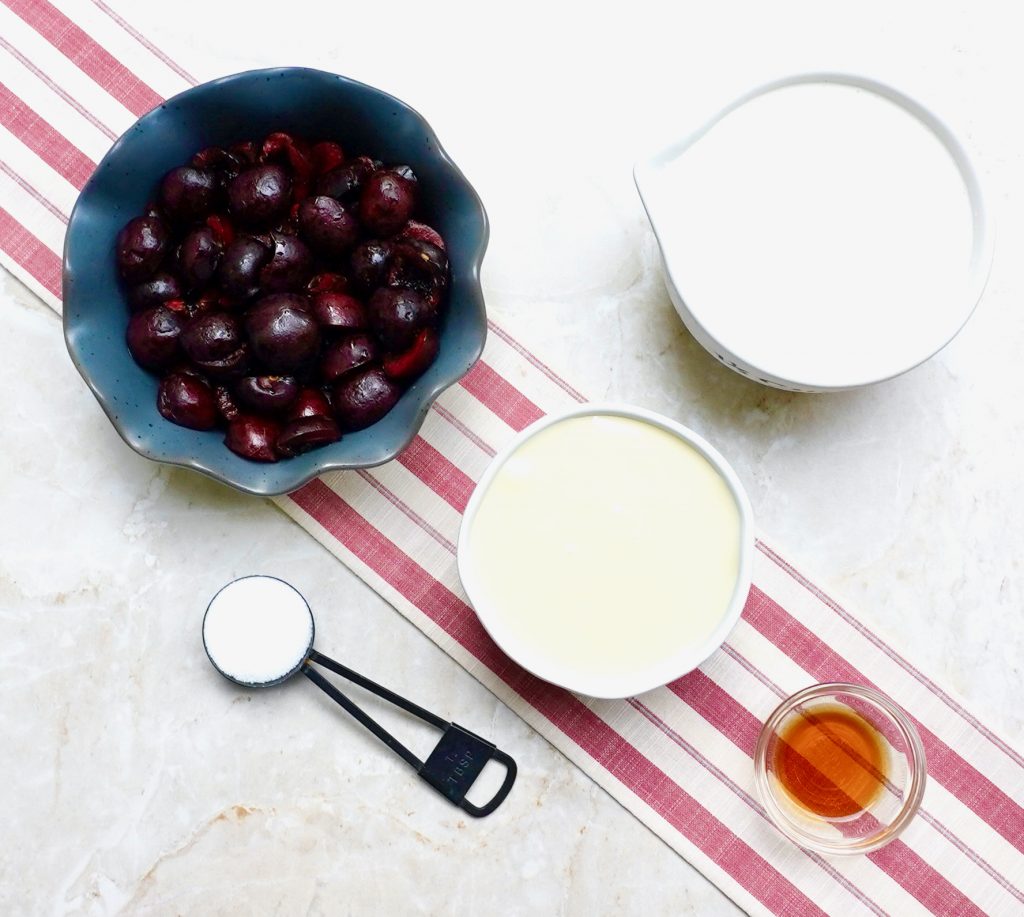 Roasted Cherry No Churn Ice Cream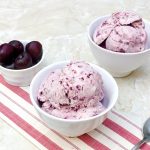 Print This
Ingredients
3 cups fresh cherries, halved and pitted

1 tablespoon sugar

2 cups heavy cream

14.5 ounce can sweetened condensed milk

1 teaspoon vanilla extract
Instructions
Preheat the oven to 400 degrees. Line a baking sheet with foil for easy clean up.
Add the pitted cherries and sugar to the baking sheet. Stir to combine them.
Roast the cherries for 20 minutes, removing them half way through to stir them. You want to keep all the juice from the cherries without it starting to caramelize and harden. Oven temperatures do vary, if you see this happening, remove them from the oven.
Let the cherries cool for 5 minutes. Place them into a food processor or blender and pulse them until they are smooth. Set aside.
Chill your bowl and  beaters as well for about 10-15 minutes. Add the heavy cream and beat it on high spread until it holds firm peaks.
Gently fold in the sweetened condensed milk, cherry puree and vanilla extract.
Pour the mixture into a 9″ x 5″ loaf pan.
Freeze until firm. This may take 6-8 hours.