Sausage Minestrone is a hearty, veggie filled soup made with beans, pasta and Italian Sausage.
This tomato based soup is made with Ditalini pasta which means "little thimbles" in Italian. It is flavorful and comforting and simple to make. There is a bit of prep time involved for chopping but the soup cooks in only 30 minutes.
If you want something fun to serve with it, check out Garlic Knots.  If you want a vegan tomato, bean and pasta soup check out Mediterranean Pasta Soup.  If you are a fan of Italian sausage in a soup check out Tuscan Sausage Soup, and Sausage Tortellini Soup.
SOME THINGS TO KNOW:
You can substitute the Italian sausage for chicken sausage or plant based sausage to make this soup vegan.
If you cannot find Ditalini pasta you can use elbow macaroni.
This soup will keep in the refrigerator for up to 5 days.
You can freeze this soup for up to 3 months. Make sure you place it in an airtight freezer container. Take it out of the freezer the day before you want to use and defrost it in the refrigerator. Reheat on the stove over medium low heat until it is at the temperature you like.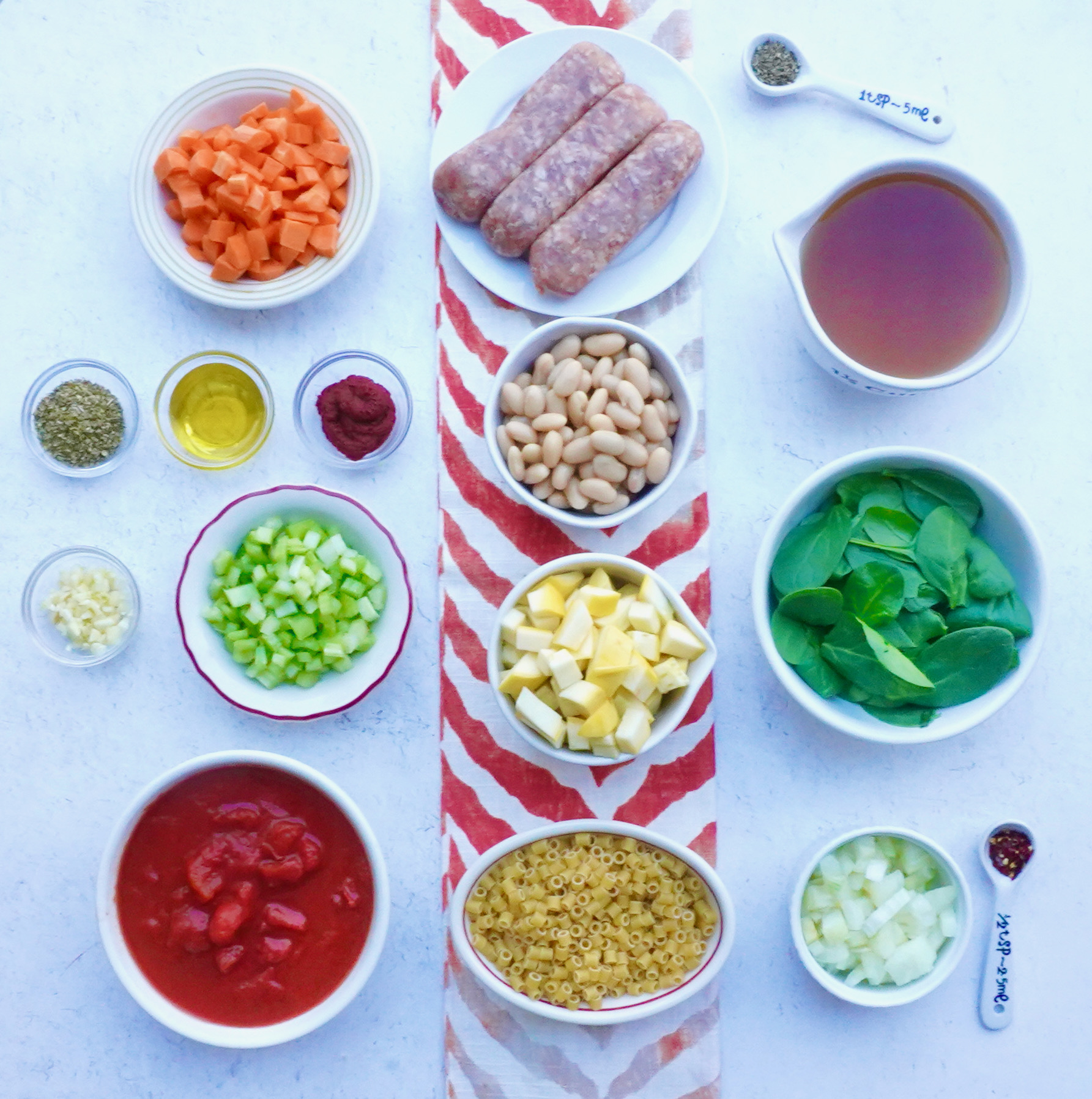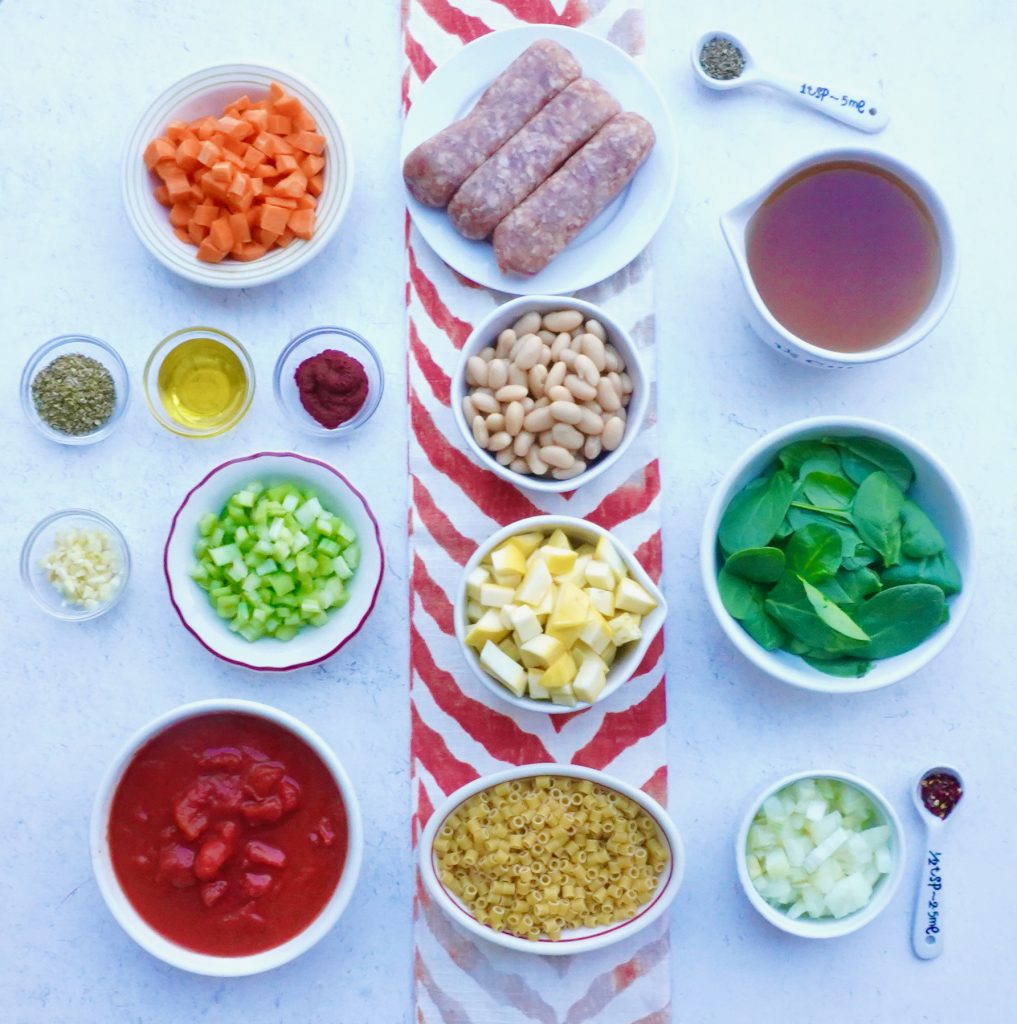 Sausage Minestrone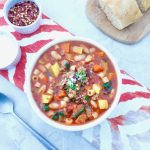 Print This
Ingredients
1 tablespoon olive oil

3 links Italian Sausage (remove from the casing)

2 carrots, diced

2 celery stalks, diced

1 cup yellow onion, diced

1 cup yellow squash, diced

2 cloves garlic, minced

28 ounce can crushed tomatoes

1 tablespoon tomato paste

6 cups vegetable broth

15 ounce can cannellini beans, drained and rinsed

2 teaspoons dried oregano

1 teaspoon dried basil

½ teaspoon crushed red pepper

½ cup ditalini pasta

2 cups fresh baby spinach, stems removed and chopped
Instructions
Heat the olive oil over medium low heat in a large stock pot.
Add the sausage to pot and cook, breaking up any chunks with a knife and  fork, until it is no longer pink, about 5 minutes
Add the carrots, celery, onion, yellow squash and garlic. Cook until the vegetables begin to become tender, about 5 minutes.
Add the crushed tomatoes and vegetable broth. Raise the heat to the  high setting and bring to a boil.
Reduce the heat to medium low and add the beans, oregano, basil and crushed red pepper.
Simmer for 20 minutes, uncovered.
Add the ditalini pasta and cook for an additional 8 minutes.
Stir in the baby spinach and cook for a minute or two until it wilts.