10 Simple Winter Squash Recipes Fun Fact:
Did you ever wonder why certain squashes are called winter squash when the are grown in the summer?
These squash are harvested in the late summer to early fall when they are fully mature. At this stage, they have hard, thick skins that allow them to be stored for long periods without spoiling.
The name winter squash comes from the fact that, with their hardy skins, these squash varieties can be kept throughout the winter months. Before the days of refrigeration and global transportation, having vegetables that could be stored for the winter was crucial. The types of winter squash include butternut squash, acorn squash, spaghetti squash , and kabocha squash.
10 Simple Winter Squash Recipes:Bread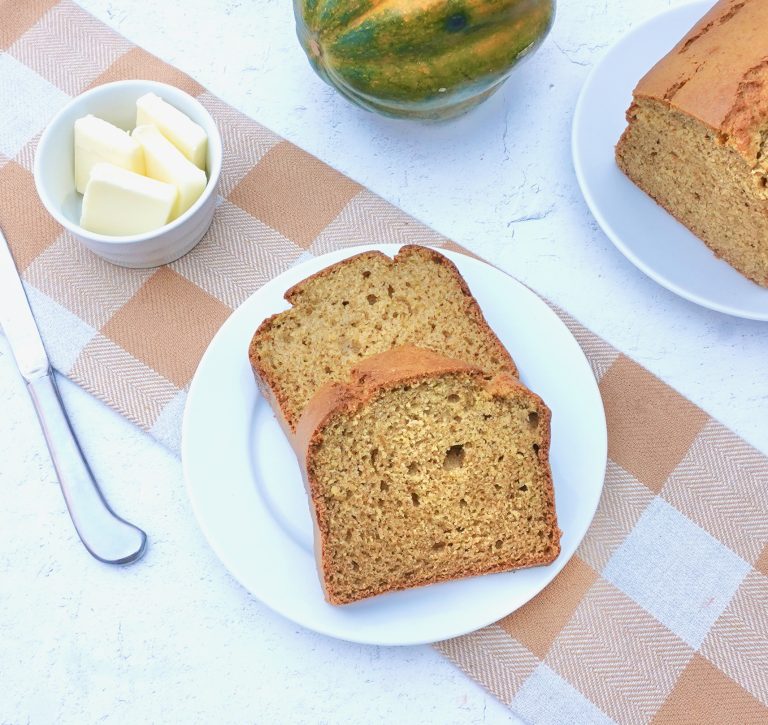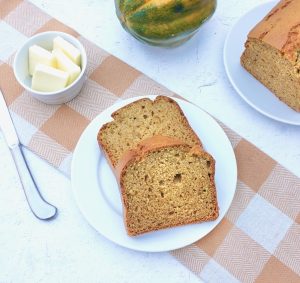 Acorn Squash Bread is a unique twist on classic pumpkin bread. The natural sweetness of acorn squash blends nicely into this delicious quick bread that is perfect for the fall season. It can be mixed together in one bowl and does not require a mixer.
10 Simple Winter Squash Recipes: Soups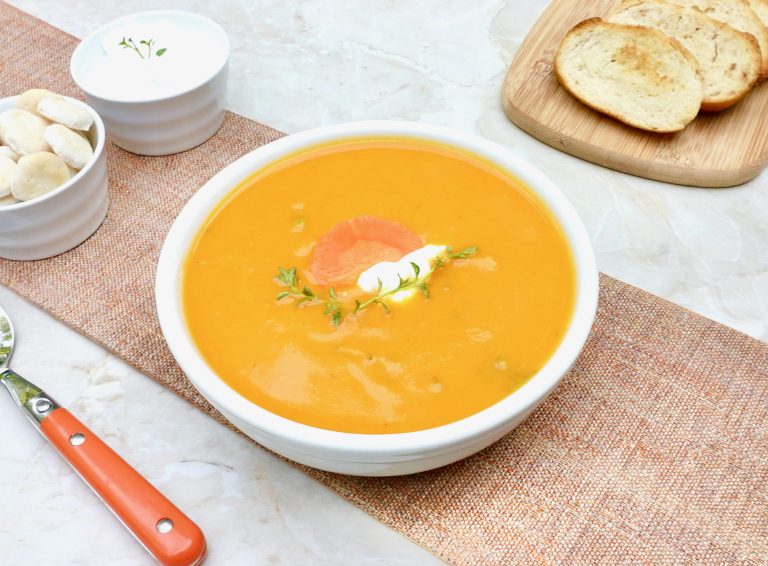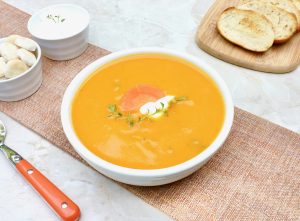 Butternut Squash Carrot Soup is a different take on traditional butternut squash soup. It is creamy and has a rich flavor. It is a delicious combination of butternut squash and carrots in a vegetable broth that can pureed with an immersion blender or countertop blender.The soup gets its creaminess from coconut milk instead of heavy cream so it is vegan and healthy. It is a a cozy bowl of warmth perfect for  the cold weather.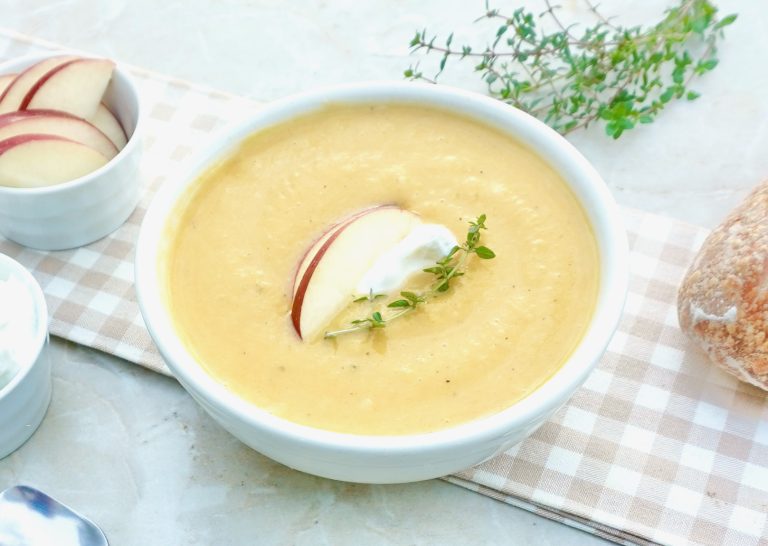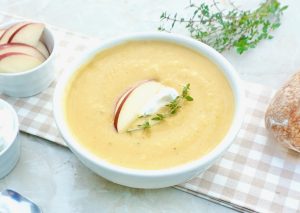 Butternut Apple Bisque is another winter squash soup that combines two of autumn's best! The sweetness of apples enhances the flavor of butternut squash in this creamy bisque.It is a velvety smooth vegetarian creamy soup. Make a big batch of this easy butternut squash soup recipe to enjoy all week.
10 Simple Winter Squash Recipes: Side Dishes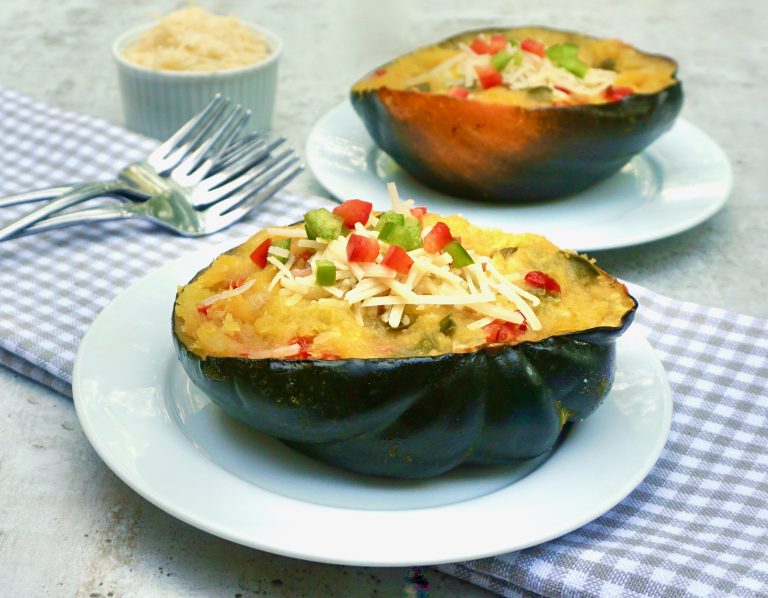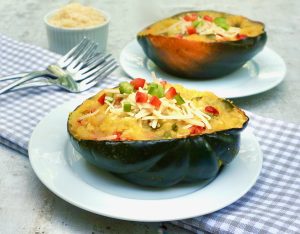 Twice Baked Acorn Squash is an easy side dish for your fall and winter meals.The acorn squash is baked, scooped out of the shell, and mixed with bell peppers, onions, brown sugar and parmesan cheese. The mixture is then placed back into the squash shells and baked again. This twice-baked acorn squash recipe can be made ahead of time without losing any of the  flavor.It would make a delicious side dish for Thanksgiving dinner.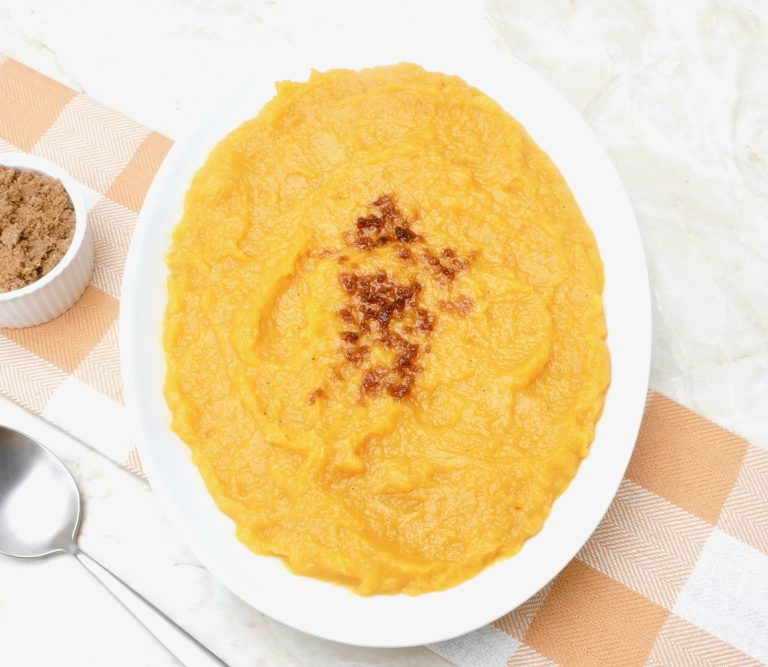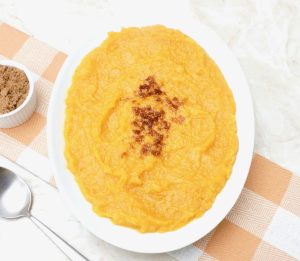 Roasted Butternut Squash is the easiest way to enjoy this sweet squash. Roasting butternut squash brings out its natural sugars, making it irresistibly caramelized and tender. Roasting the whole squash on a sheet pan or in a roasting pan with the cut side down is one of the easiest cooking methods. The roasted squash is mashed with butter and a tablespoon of brown sugar to make a delicious side dish.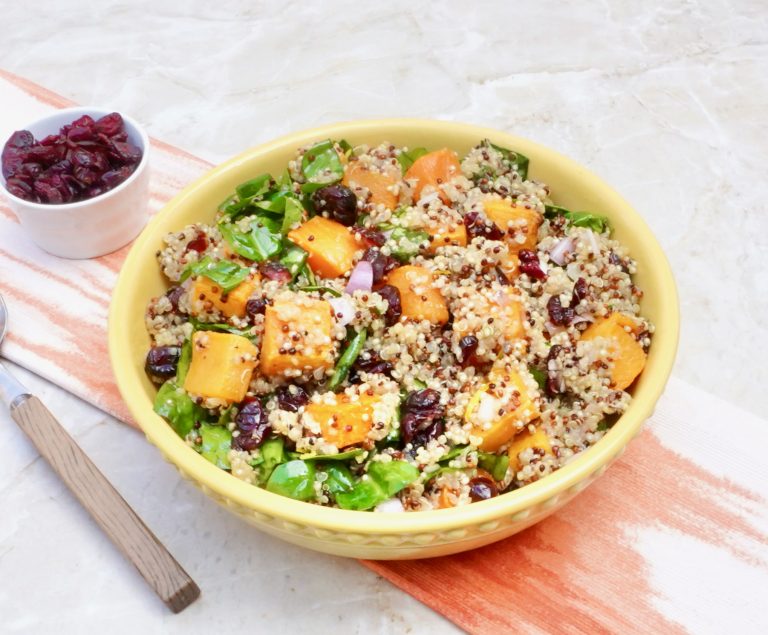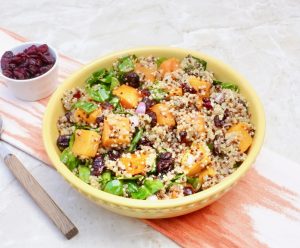 Butternut Squash Quinoa Salad  combines nutty quinoa with roasted butternut squash in this wholesome salad. Butternut squash, cut into 1-inch cubes is roasted on a baking sheet to maximize the flavor. It is added to the quinoa along with dried cranberries, baby spinach, and shallots. The dressing is sweet and tangy made with apple cider vinegar, lemon juice and honey. It is one of those easy and healthy recipes to make all winter.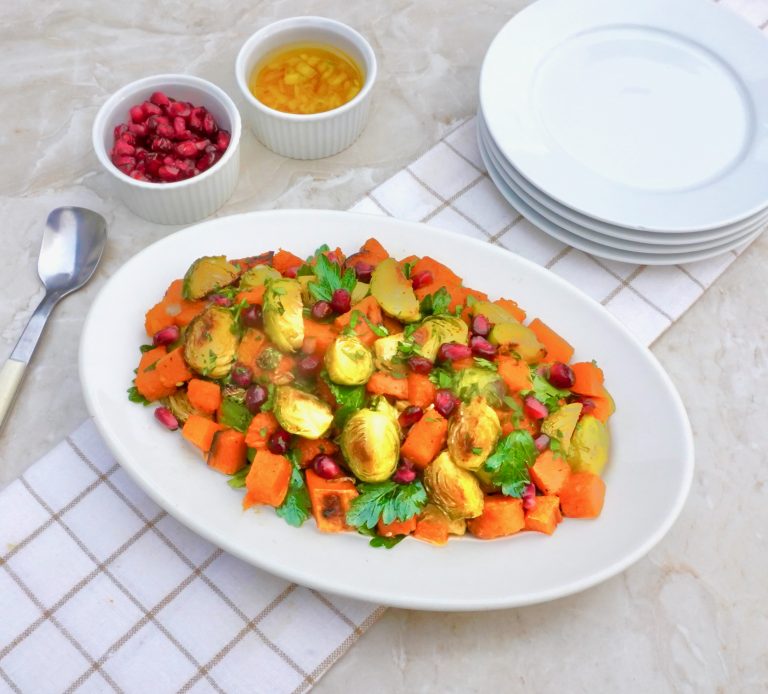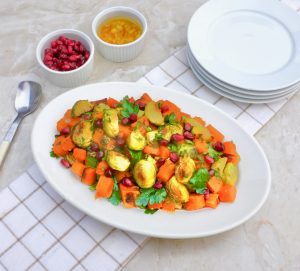 Roasted Butternut Brussel Sprout Salad is a  harmony of flavors and textures! Crispy Brussels sprouts and roasted sweet butternut cubes are the stars of this winter salad. It has a light, fresh lemon and honey dressing, fresh parsley leaves, shallots and pomegranate seeds. It would make a perfect addition to your winter meals.
10 Simple Winter Squash Recipes: Pastas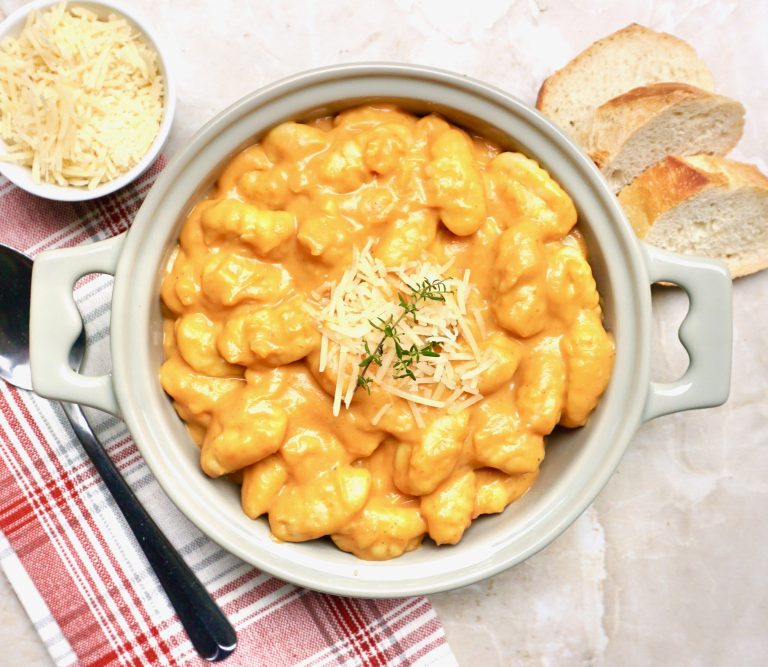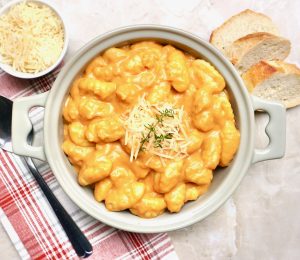 Gnocchi with Butternut Bechamel Sauce combines soft and pillowy gnocchi with a creamy butternut bechamel sauce. It is a perfect fall comfort food dish. Gnocchi with Butternut Squash Bechamel Sauce would make a hearty vegetarian delicious meal or a great seasonal side dish.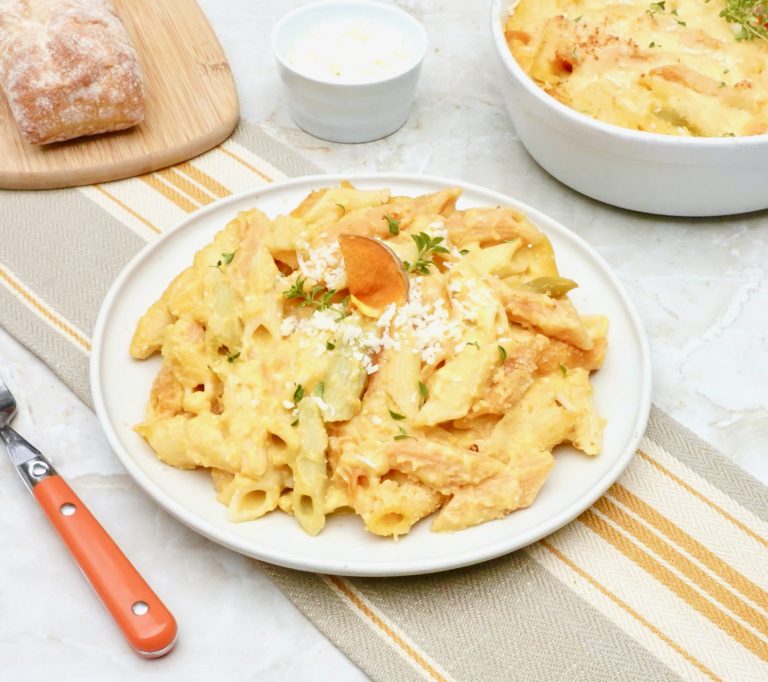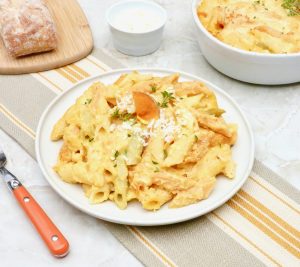 Baked Butternut Pasta is an easy pasta dish with a creamy butternut squash sauce. It is hearty enough to be a vegetarian main dish or would also be great as a fall side dish. Butternut squash is simmered in a vegetable broth with onion and garlic, then pureed with the addition of parmesan cheese, creamy ricotta cheese and fresh thyme. It is combined with penne pasta and baked to a golden brown.
10 Simple Winter Squash Recipes: Cake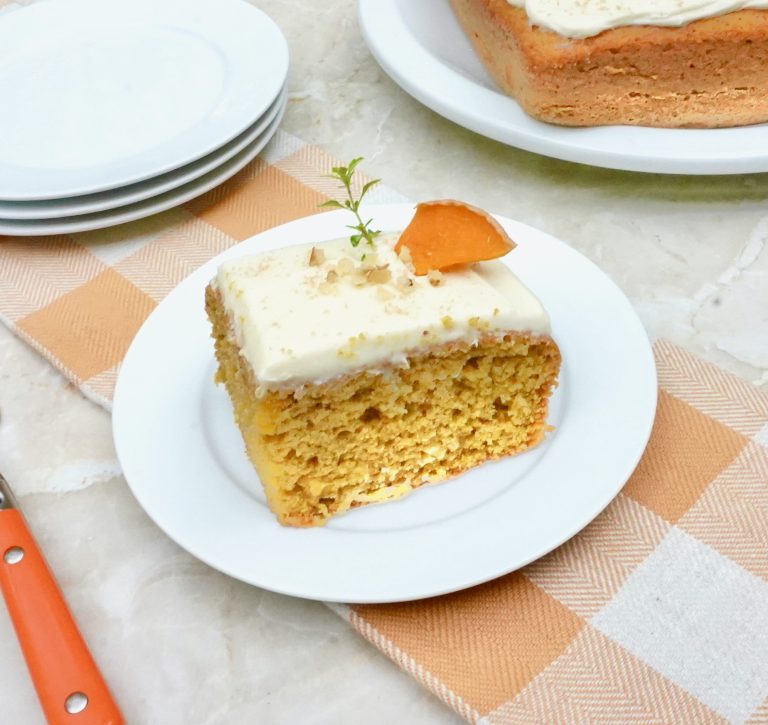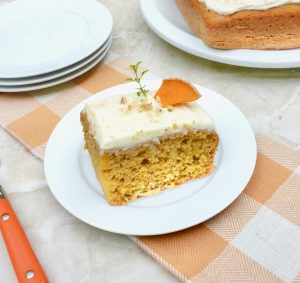 Butternut Squash Olive Oil Cake is another example of how winter squashes can be used in baking similar to sugar pumpkin.This simple moist cake is made with butternut purée and warm fall spices that we love this time of year. It is frosted with cream cheese frosting.
Winter squash truly is a versatile vegetable that can be used in so many ways. I hope you found something in this collection of recipes to try this fall and winter. Check out 5 Quick Tips for Choosing Winter Squash so you know what to look for Happy cooking!