Baileys French Toast is a delicious take on the classic French toast breakfast dish. By adding Baileys Irish Cream liqueur, we create a breakfast that is perfect for special occasions. This recipe is simple yet sophisticated and will take your weekend brunches to the next level.
This decadent French toast would be a special treat for holiday season gatherings, Mother's Day, Valentine's Day or St Patrick's Day. Topped with Baileys whipped cream it is a very festive breakfast.
If you have some Bailey's Irish Cream left over, you might want to make Baileys Irish Cream Frosting, Tiramisu Martini Dessert Cocktail, Baileys Glazed Chocolate Donuts or Baileys Bread Pudding.
 For some additional French toast recipes that can be served as either a breakfast or  brunch dish, check out  Egg Nog French Toast, Berry French Toast Bake, Orange Brioche French Toast, Cranberry Orange French Toast Bake, Blueberry French Toast Bake, Pumpkin French Toast and Overnight Apple Cinnamon French Toast.
SOME THINGS TO KNOW: FAQ'S
INGREDIENT TIPS:
Brioche bread or challah bread are the best breads to use in this recipe. They are rich, and buttery and complement the Baileys beautifully.
Using slightly stale bread is the best as it absorbs more batter without becoming too soggy.
Make sure that you are using Baileys Original Irish Cream for the best flavor. However, if you have a favorite Irish cream brand, feel free to use that.
For a non-alcoholic version, you can find Irish cream flavored syrups which can be used as a substitute.
SPECIAL EQUIPMENT NEEDED:
Mixing Bowls: You will need one shallow bowl or pie dish for preparing the French toast batter and another for whipping the cream.
Whisk or Electric Mixer: These are needed for both mixing the batter smoothly and whipping the cream to achieve soft peaks. While you can whip the cream using a manual whisk, an electric mixer makes the process faster and less labor-intensive.
Frying Pan, Large Skillet or Griddle: A non-stick pan is ideal for preventing the French toast from sticking and for achieving a golden brown finish without burning.
SUBSTITUTIONS:
If you don't have brioche or challah bread you can use regular white bread, whole wheat bread, an Italian loaf or even sourdough. The texture and flavor might vary slightly depending on the kind of bread.
For a non-alcoholic version, you can use Irish cream flavored syrups or even coffee creamers that come in an Irish cream flavor in place of the Baileys Irish Cream.
The whole milk can be substituted with half-and-half for a richer texture. Almond milk, oat milk, or soy milk can be used for dairy-free alternatives.
If you do not have cinnamon, ground nutmeg or ground allspice can be used for a slightly different yet complementary flavor.
You could replace the butter used to cook the French toast with cooking spray.
HOW TO STORE BAILEYS FRENCH TOAST:
You can store the leftover French toast in the refrigerator for 2-3 days. Let the French toast cool to room temperature. Place the slices to an airtight container, placing a sheet of parchment paper between the layers to prevent sticking.
Properly stored, Baileys French toast can be  frozen for 2 -3 months. Place the slices of French toast in a single layer on a baking sheet and freeze them until they are solid. This will take about 1-2 hours. Once the slices are frozen, you can transfer them to freezer bags or airtight containers. Separate layers with parchment paper.
HOW TO REHEAT BAILEYS FRENCH TOAST:
To reheat the French toast in the oven, preheat your oven to 375°F (190°C). Lay the French toast slices in a single layer on a baking sheet and heat them for about 10 minutes or until hot and crispy. You could also do this in a toaster oven.
You can also reheat the French toast on the stovetop. Warm a non-stick skillet over medium heat. Add the French toast slices and cook until they're heated through, turning once. This method will also help crisp the toast.
 While the microwave is the quickest method, it may make your French toast a bit soggier than the other methods. Heat in 30-second intervals until warmed through.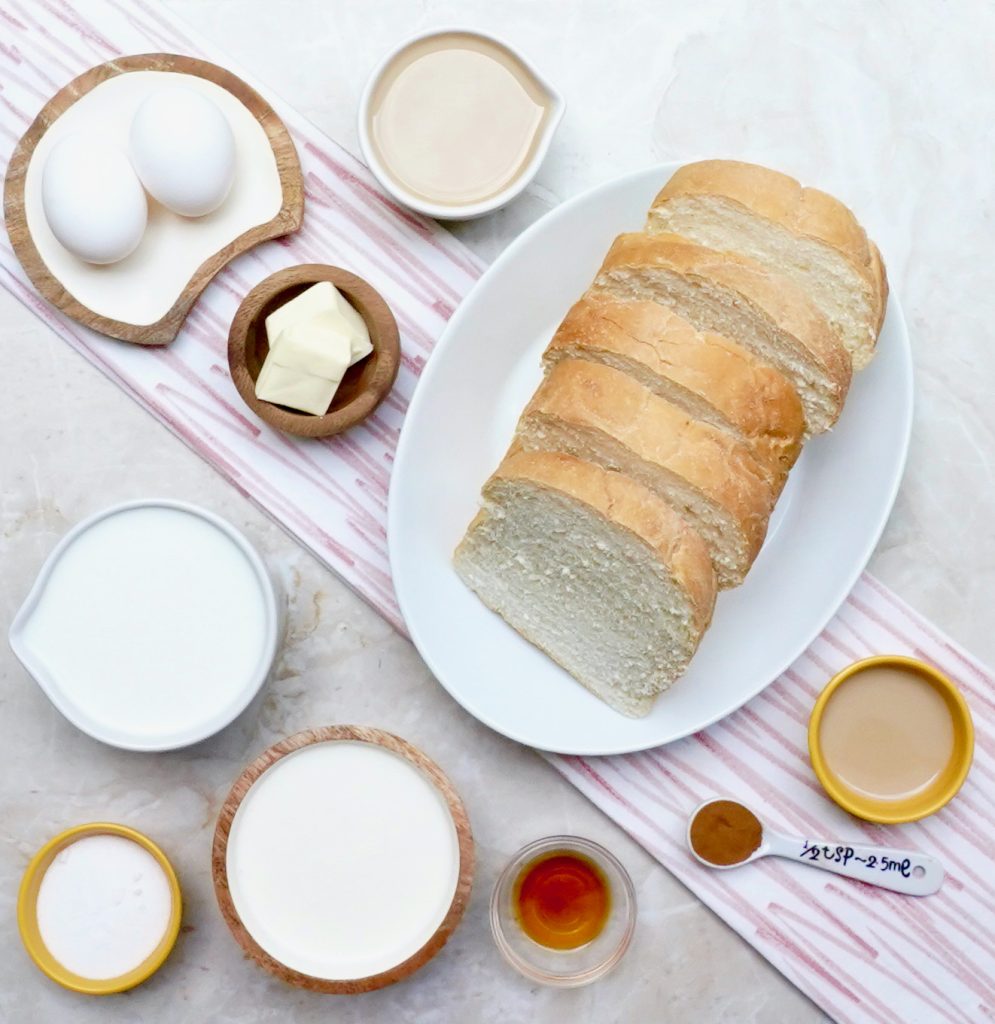 Whisk together the eggs, Baileys, milk and cinnamon.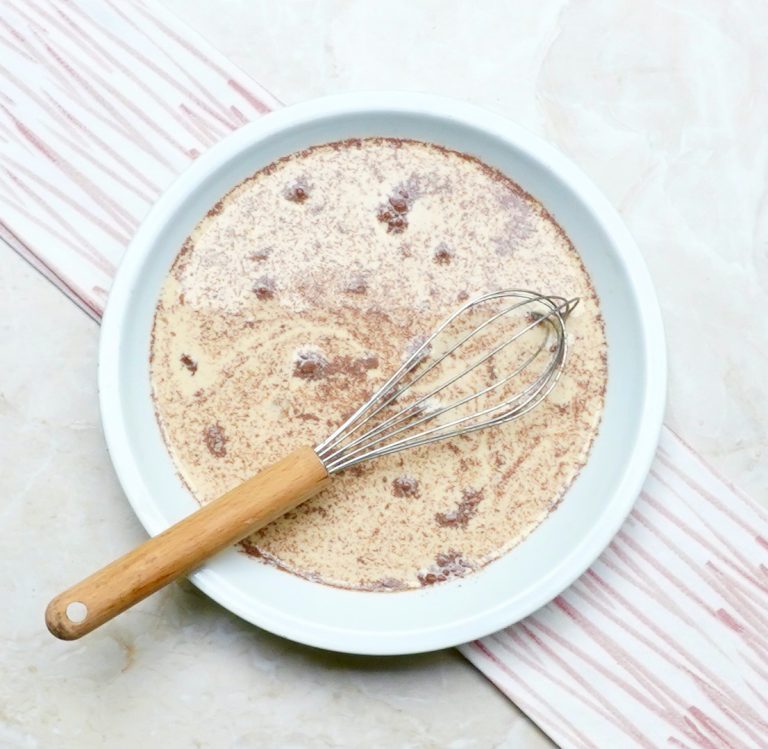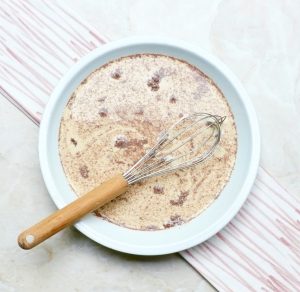 Dip each slice of bread into the mixture coating each side thoroughly.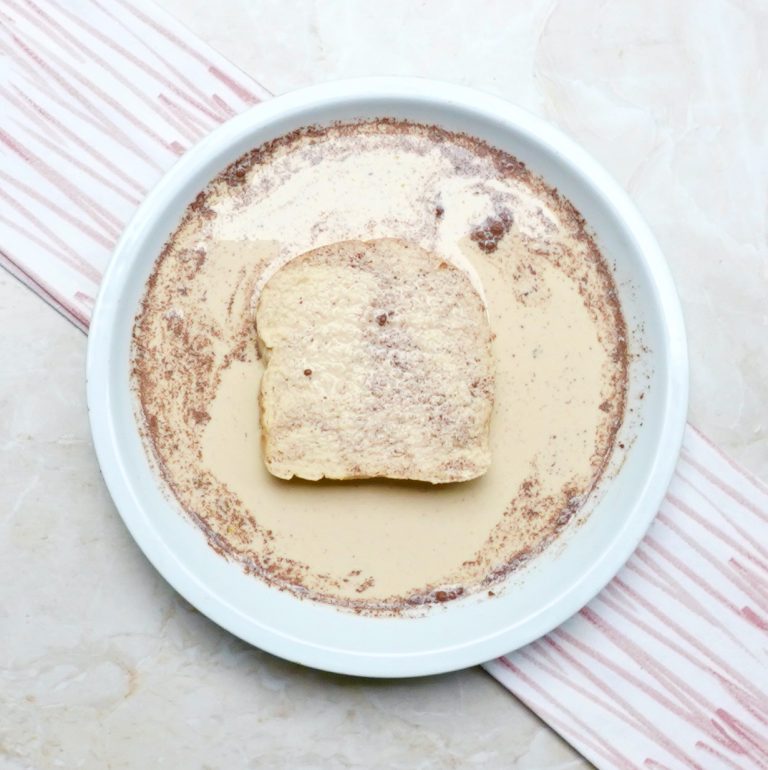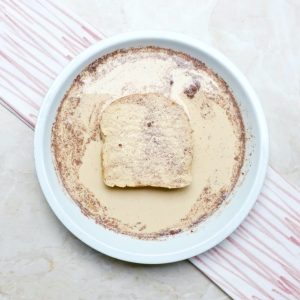 Melt the butter and cook the French toast on each side for 2-3 minutes.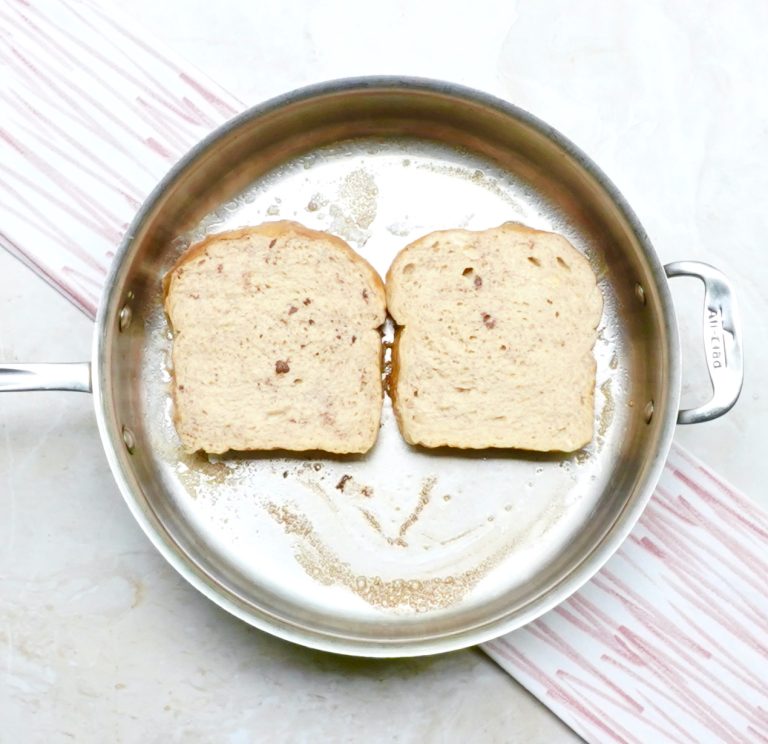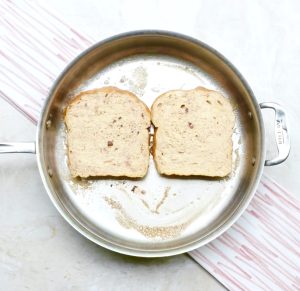 Whip the Baileys whipped cream.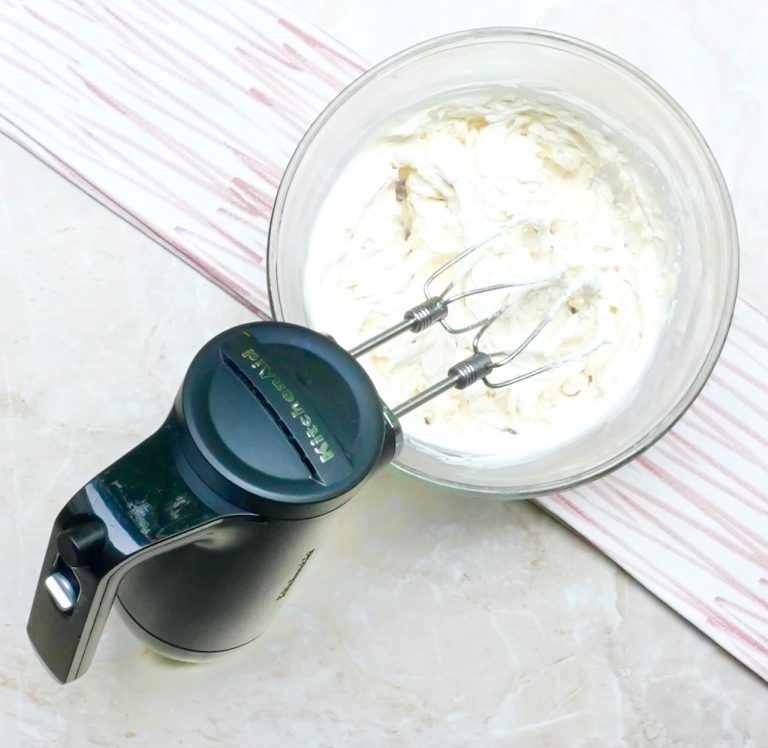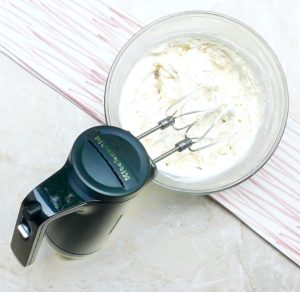 Baileys French Toast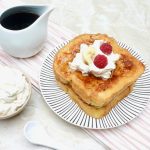 Print This
Ingredients
FRENCH TOAST:

6 slices of bread cut 1"thick

2 large eggs

½ cup Baileys Irish Cream liqueur

1 cup whole milk

½ teaspoon ground cinnamon

2 teaspoons butter

WHIPPED CREAM:

I cup heavy cream or whipping cream

2 tablespoons Baileys Irish Cream liqueur

1 teaspoon vanilla extract

2 tablespoons granulated sugar
Instructions
In a shallow pie plate or shallow bowl, whisk together eggs, Baileys, milk, and cinnamon until well combined.
Dip each slice of bread  into the egg mixture. Make sure that the bread is well coated and moist on both sides.
In a  skillet or frying pan pan over medium-low heat, melt the butter. Add the soaked bread slices, cooking until they're golden brown on both sides. This should take about 2-3 minutes per side
In a separate bowl, whip the heavy cream, Baileys and vanilla extract, until soft peaks form. Add the granulated sugar and continue to beat until stiff peaks form.
Place the French toast on plates, top with some maple syrup, a dollop of whipped cream and fresh berries.