Red Velvet Waffles are festive and fun. Their bright red color makes them a good choice if you are looking for a special breakfast.
A take on the famous cake, these waffles have a cream cheese glaze. It makes them just a little indulgent and delicious.
These Red Velvet Waffles have an undertone of chocolate from the cocoa powder. You could sprinkle some mini chocolate chips or grated chocolate on the top if you want to make them a bit more festive.
If you like waffles check out Lemon Ricotta Waffles, Fried Chicken Waffle Sandwich,  and Chocolate Waffle Ice Cream Sandwich.
If you want a fun holiday waffle, check out Gingerbread Waffles.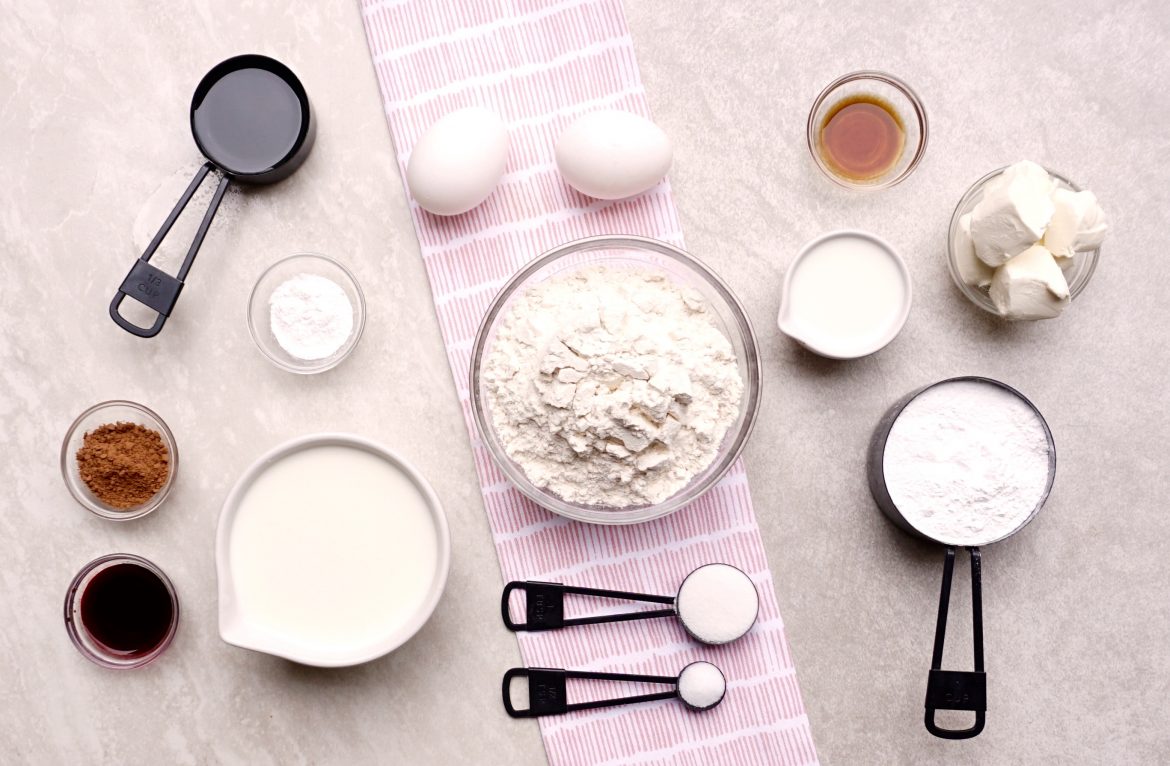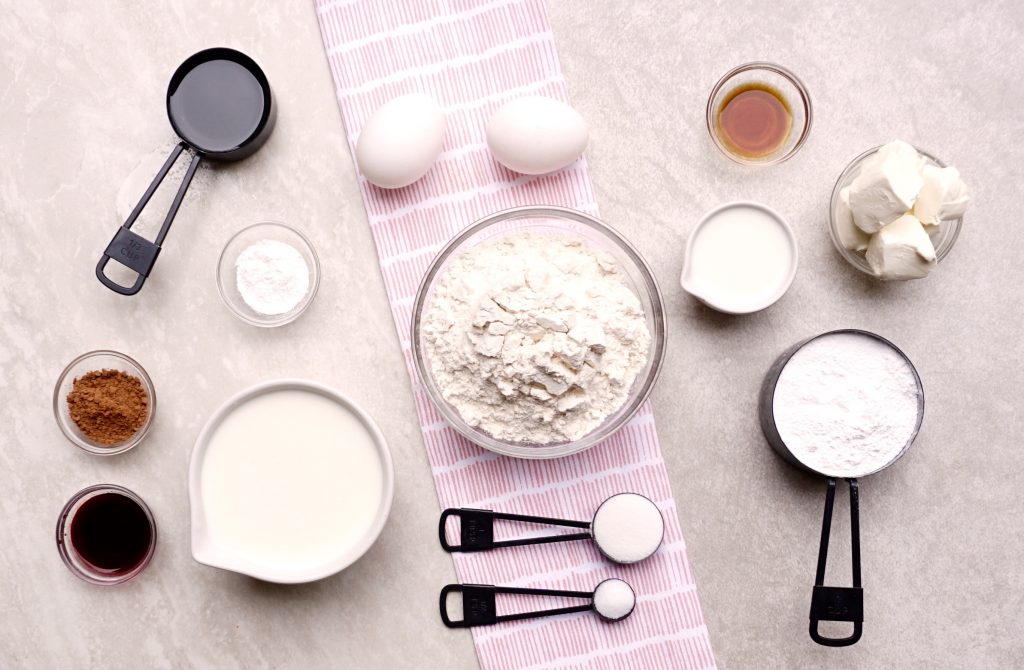 Red Velvet Waffles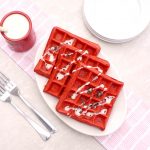 Print This
Ingredients
Waffles

1 ½ cups all purpose flour

1 tablespoon cocoa powder

2 teaspoons baking powder

½ teaspoon salt

1 tablespoon granulated sugar

2 large eggs

½ cup whole milk

1/3 cup canola oil

1 tablespoon red food coloring

1 teaspoon vanilla extract

Glaze

4 ounces cream cheese, room temperature

1 cup powdered sugar

1 teaspoon vanilla extract

¼ cup whole milk
Instructions
WAFFLES:
Preheat your waffle maker.
In a large bowl, combine the flour, cocoa, baking powder,salt and sugar.
In a medium bowl, beat the eggs. Mix in the milk, canola oil, food coloring and vanilla extract.
Add the wet ingredients into the flour mixture. Combine well.
Spray your waffle maker with non stick cooking spray. Close the lid and let the waffles cook until they are risen and are firm. Cooking times will depend on the size of the waffles that your waffle maker makes.
GLAZE:
Using an electric mixer or whisk, beat the cream cheese until it is fluffy. Add the powdered sugar, vanilla and milk. Mix together well.
Serve the waffles with the glaze on the side.