The holidays are approaching and it's this time of year where a majority of the recipes I use are ones that had been passed down to me from previous generations. One of my favorites being my Mom's Spaghetti and Meatballs recipe. I have always loved the marvelous scent of simmering sauce that fills the kitchen and creates a warm feeling on a cold day. This hearty meal is a crowd pleaser and one of the most important for any great chef's arsenal of recipes.
Ingredients are everything. If you start with the best quality tomatoes they can take a simple recipe and make it amazing.
My favorite brand of tomatoes is Tuttorosso because of their top-notch quality. I can always see and taste the difference they make in my recipes. These tomatoes are not overly processed which makes them a healthier option in my book. I should also mention that they are simply steamed and that adds a nice texture to the sauce.
To make the most full-flavored sauce I always use Tuttorosso Crushed Tomatoes with basil, as they are perfectly seasoned to help amplify its deliciousness. No wonder they're the best- selling crushed tomatoes in America.  
This post today is being sponsored by Tuttorosso Tomatoes and Feedfeed. All words are my own.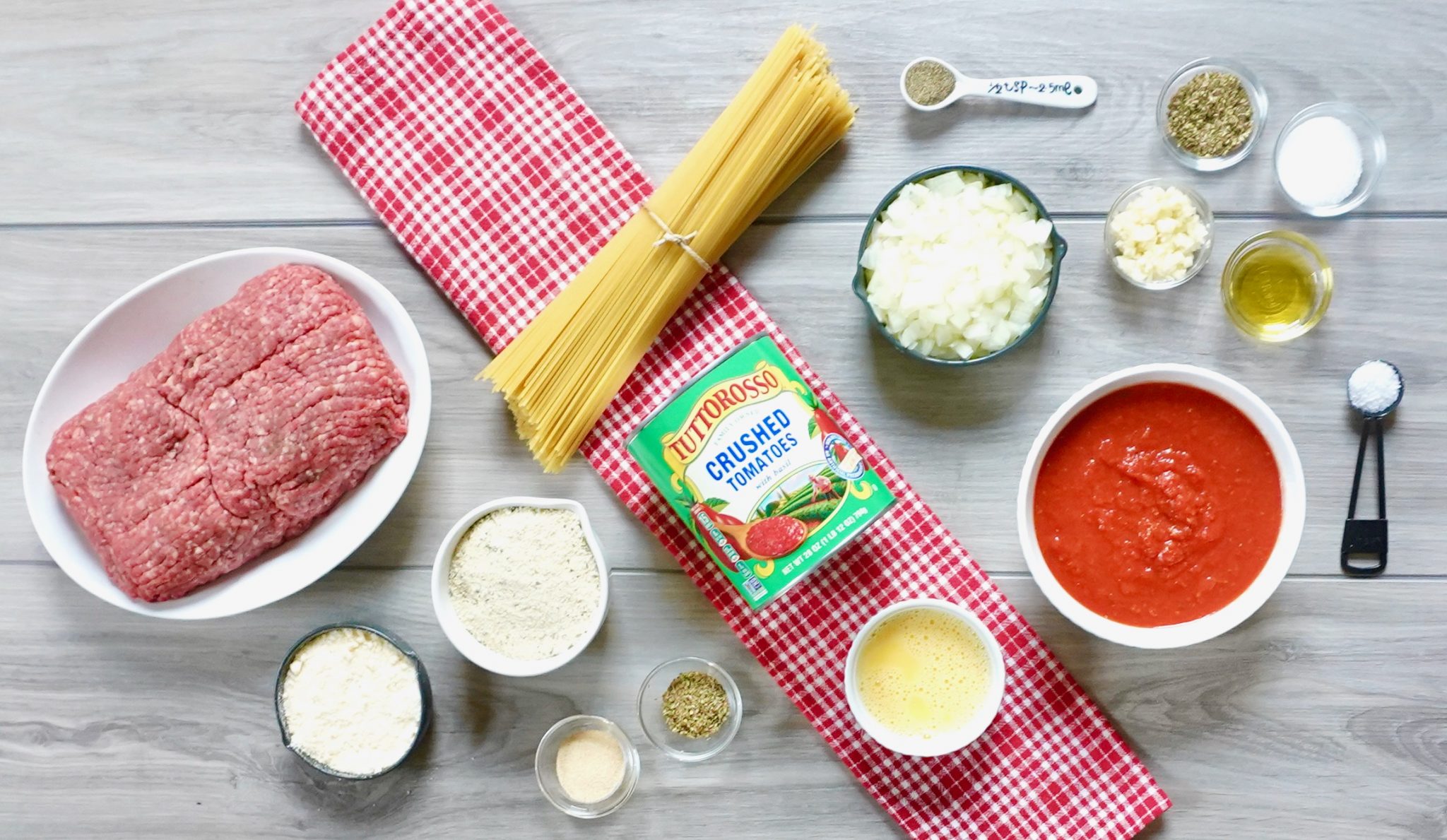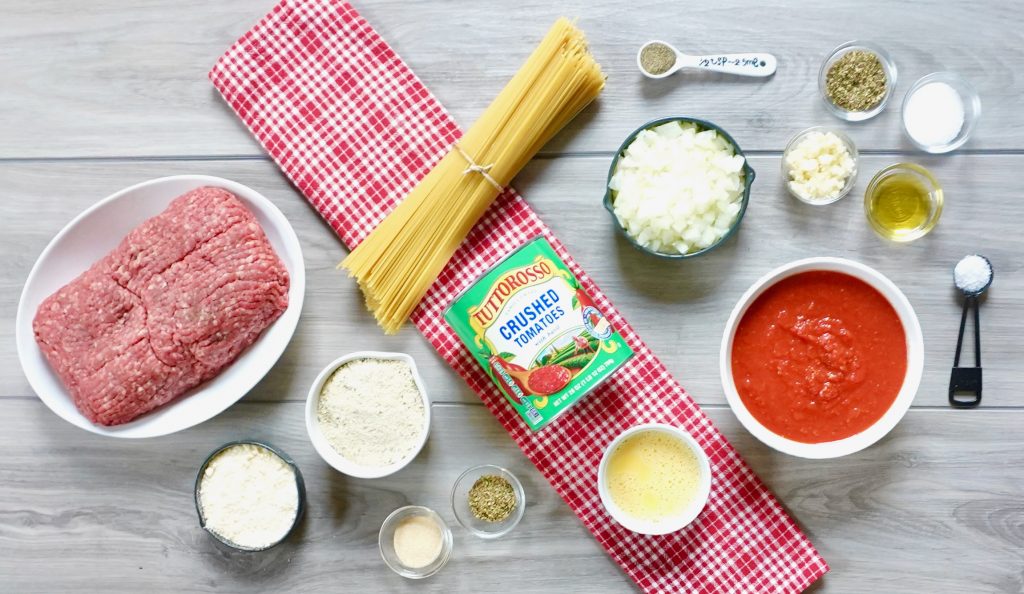 Spaghetti and Meatballs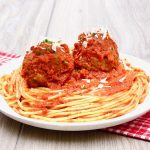 Print This
Ingredients
SAUCE:

1 teaspoon olive oil

1 cup yellow onion, chopped

5 cloves garlic, minced

2 (28 ounce) cans Tuttorosso Crushed Tomatoes with basil

1 tablespoon dried oregano

1 tablespoon granulated sugar *see note

1 teaspoon kosher salt

½ teaspoon black pepper

MEATBALLS:

2 pounds lean ground beef

1 cup Italian seasoned bread crumbs

½ cup grated parmesan cheese

2 large eggs, beaten

2 teaspoon garlic powder

2 teaspoons dried oregano

PASTA:

1 ½ pounds spaghetti
Instructions
SAUCE:
Heat the olive oil in a large stockpot over medium low heat.
Add the onions and garlic, Cook, stirring occasionally until they just begin to soften. Do not let them brown.
Add the crushed tomatoes to the pot. Stir to combine.
Add the oregano, sugar, salt and pepper to the pot. Combine well. 
Raise the heat to high to bring the mixture to a boil. Lower the heat to the low setting and simmer the sauce covered for 1 hour.
Add the cooked meatballs to the sauce and simmer covered for an additional hour.
MEATBALLS:
Preheat the oven to 350 degrees
Add the ground beef, bread crumbs, parmesan cheese, eggs, garlic powder and oregano to a large bowl.
Use your hands to combine well. 
Roll the mixture into 2 inch balls and place them on a foil lined baking sheet with a baking rack.
Bake the meatballs for 15-20 minutes until they are cooked through and nicely browned.
PASTA:
Bring a large pot of water to a boil.
Add the pasta and cook according to the directions on the package for the tenderness you desire. Drain and rinse the pasta.
SERVING:
Place the pasta into a large bowl or serving platter. Spoon the sauce and meatballs over the pasta. Serve with additional parmesan cheese.