A Michelada is a Mexican Cocktail made with beer, tomato juice, Worcestershire sauce, soy sauce, hot sauce and lime juice.
It is widely known as a Mexican Bloody Mary and tastes very similar, except that it tastes like beer. Three of the most popular Mexican beers to use in this drink are Modela, Corona and Pacifico. All should be readily available.
This drink can be made as spicy as you like it. The recipe calls for 1 teaspoon of hot sauce. With this amount you will taste a bit of heat but nothing overly spicy. If you are a fan of spicy foods, simply add more hot sauce to taste.
If you want a few ideas for recipes to complement this cocktail and pare with tortilla chips, check out Queso Dip, Tomato Salsa, and Black Bean Corn Salsa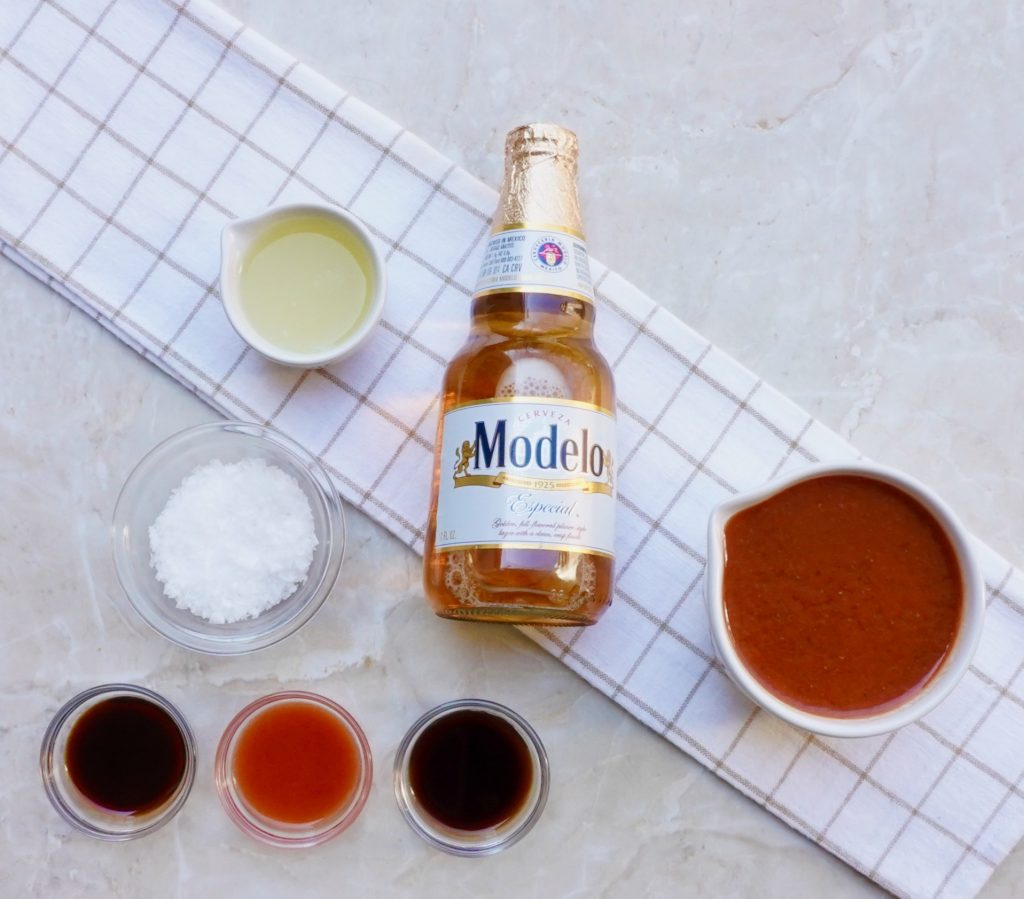 Michelada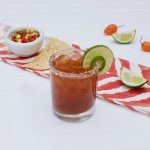 Print This
Ingredients
12 ounce bottle Mexican beer (Modelo, Corona or Pacifico)

1 cup tomato juice

¼ cup freshly squeezed lime juice

2 teaspoons soy sauce

2 teaspoons Worcestershire sauce

1 teaspoon hot sauce or more to taste

Optional: course salt to rim the glass
Instructions
Add the beer, tomato juice, lime juice, soy sauce, Worcestershire sauce, and hot sauce into a cocktail shaker or bowl. Shake or stir to combine.
Salt the rims of two 12 ounce glasses and add ½ cup ice.
Pour the mixture between the two glasses.
Garnish with lime is optional.
Optional salted glass rim:
Pour the salt on a plate or shallow dish. Cut a slit in a wedge of lime, and rub it along the rim of the glass.  This will moisten it. Place the glass upside down into the salt and roll the edge of the glass in the salt to coat.