Black Bean Corn Salsa is a very versatile and easy recipe to make.  It can be added to tacos, burritos, and quesadillas or just simply be eaten dipped into chips. In the summer months when fresh corn is available I would substitute two cups of fresh corn , but for now this version is worth making with  canned corn.
I just arrived back home after a week in High Point North Carolina attending the April furniture market. I have gotten really good  over the years at booking my appointments so I arrive at lunchtime in the showrooms that serve the best food!
I was excited Monday when I arrived at my designated lunch showroom and they had a taco bar set up. The caterer was serving a very similar version of this salsa with Mexican pulled chicken and pork. I knew that I was going to be posting this salsa recipe today and I was glad to see  that someone else thought that this was a good side dish for their tacos the same as I did!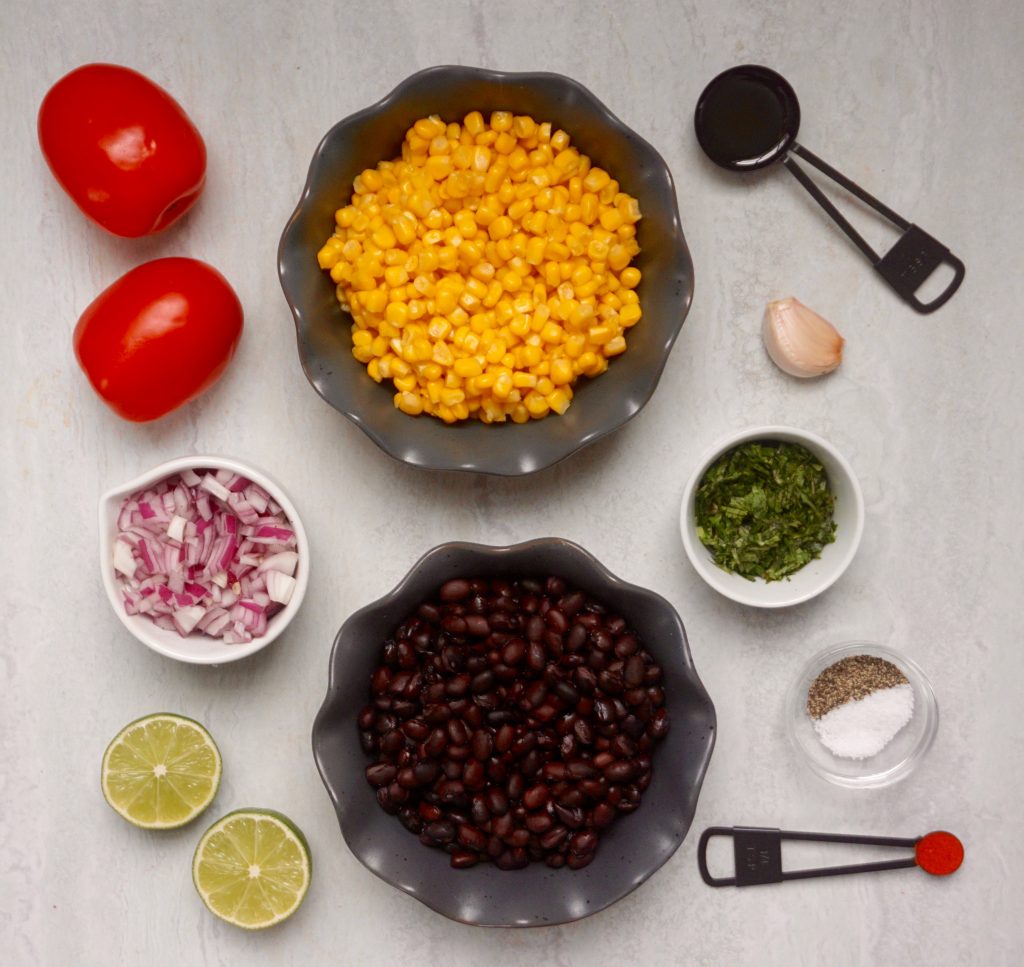 Black Bean Corn Salsa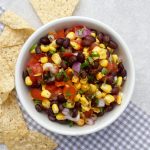 Print This
Ingredients
15 ounce can black beans, rinsed and drained
15 ounce can sweet corn kernels
2 medium plum tomatoes, diced
½ cup red onion, diced
1 clove garlic, minced
2 tablespoons fresh cilantro, chopped
1 tablespoon olive oil
Juice of one lime
¼ teaspoon cayenne pepper
Salt and pepper to taste
Instructions
In a large bowl combine the black beans, corn, tomatoes, red onion,  garlic and cilantro. Stir to combine. Add the lime juice, olive oil and cayenne pepper. Combine well. Taste and add salt and pepper if needed.
Notes
Cilantro is one of the very few spices that I would not recommend that you substitute dried for fresh. Cilantro has a strong flavor which I think gets lost when it is dried.