Pineapple Radish Salsa is a refreshing salsa for summer. Fresh pineapple provides a sweetness that contrasts nicely with the red onions and bell peppers. Radishes add a nice crunch and pretty color. There is just a hint of heat here with the addition of a little cayenne. If you do not care for heat, simply leave that out and if you love heat add more. You could also add a jalapeno pepper if you wanted to make it extra spicy.
You can serve this salsa with tortilla chips. It would also be a great topping for tacos, grilled chicken or fish. If you are a fan of fruit salsas you might like Watermelon Salsa or Cantaloupe Salsa. If you want to try a fun savory salsa, check out Pickle Salsa. They would all be good additions to your summer cookouts. If you would like some other ideas for your summer cookouts, check out 30 Simple Summer Cookout Side Dishes.
If you are a fan of pineapple you should check out Pineapple Cookies, Pineapple Coconut Chess Pie, and Grilled Pina Colada Pineapple.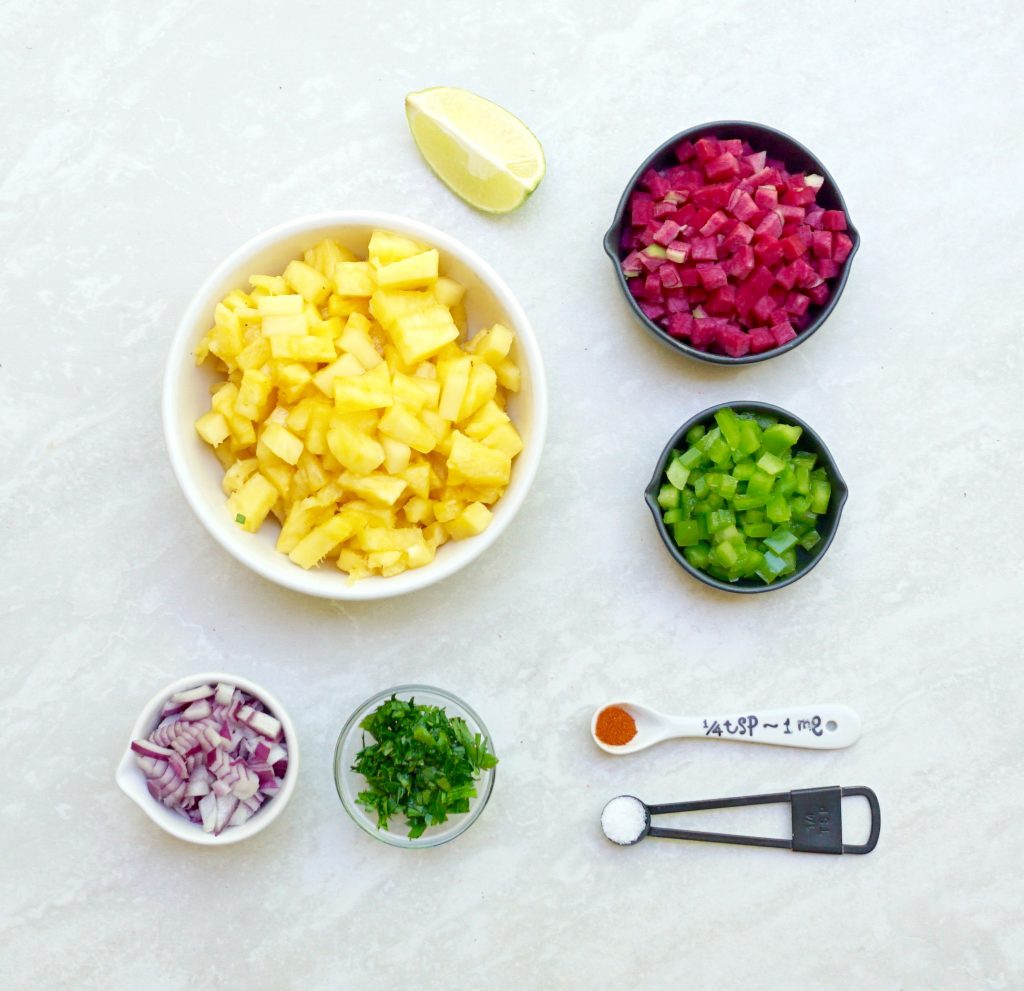 Pineapple Radish Salsa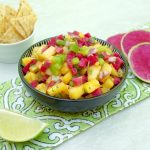 Print This
Ingredients
2 cups pineapple, diced small

½ cup radishes, diced small

¼ cup red onion, diced small

¼ cup green bell pepper, diced

2 tablespoon fresh cilantro

1 tablespoon lime juice

¼ teaspoon kosher salt

¼ teaspoon cayenne pepper
Instructions
In a medium sized bowl, combine the pineapple, radishes, red onion, green bell pepper, cilantro, lime juice, salt and cayenne.
Notes
The radish pictured here is a Watermelon Radish. They have a beautiful pink color but are sometimes hard to find. You can use any type of radish in this recipe.