It's National Avocado Day and we are ready to celebrate! Creamy Avocado Dip is a simple to make healthy dip. It is made with 5 ingredients plus salt and pepper and is delicious. Green onion and cilantro really boost the flavor and Greek yogurt makes it creamy and adds some probiotics. A touch of lime juice adds a nice brightness and keeps the color green.
Avocados have an enzyme that reacts with oxygen and turns it to a dull brown when it is removed from its shell. Limes are very acidic and combat the enzyme from doing that. The lime is the key ingredient for the appearance of this dip.
This dip would be great with chips or fresh vegetables.
If you are a fan of avocado check out Avocado Crema, Avocado Eggs, Shrimp Corn and Avocado Salad, Avocado Bruschetta, and Jammy Egg Avocado Toast, and Avocado Salad.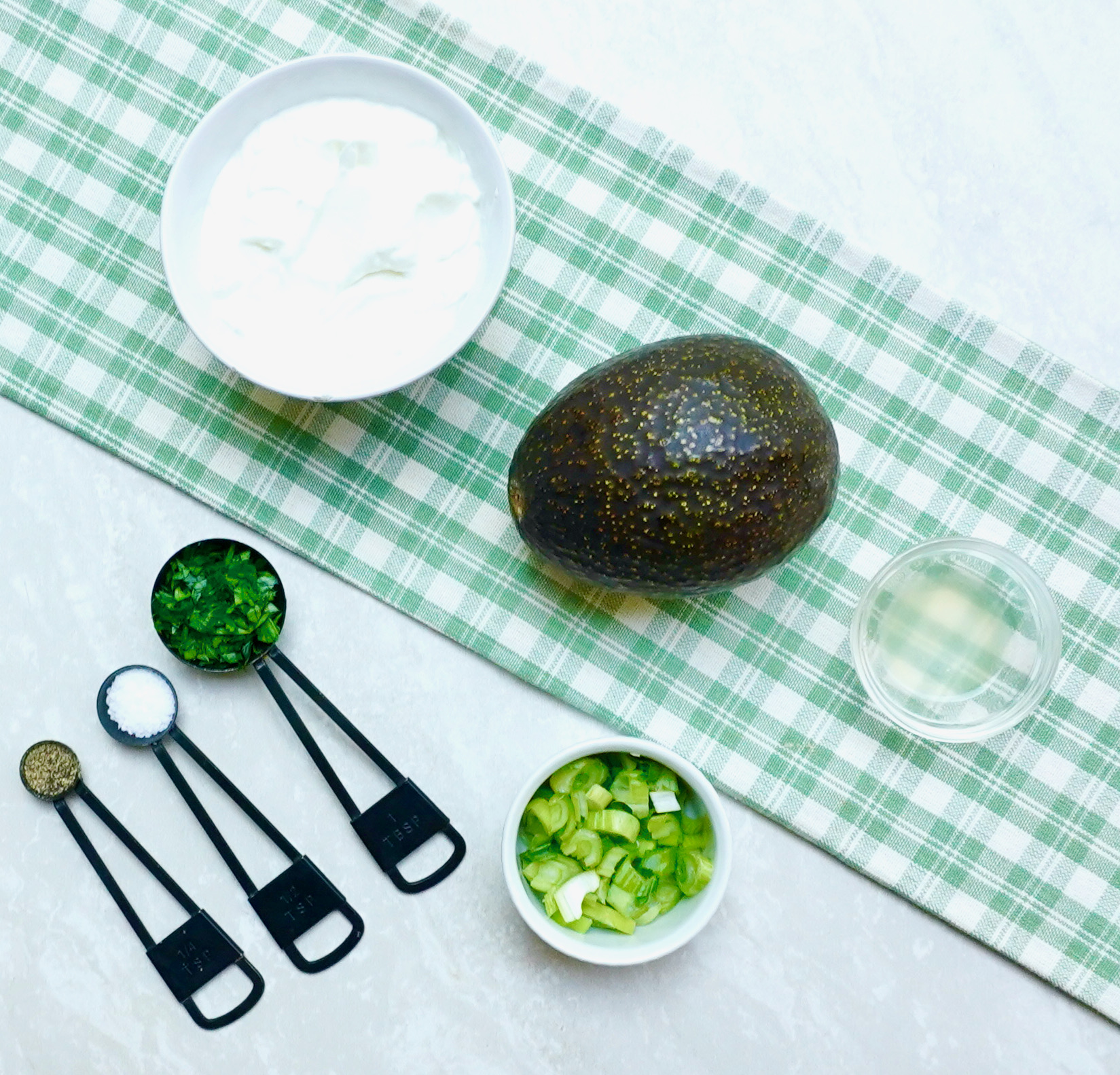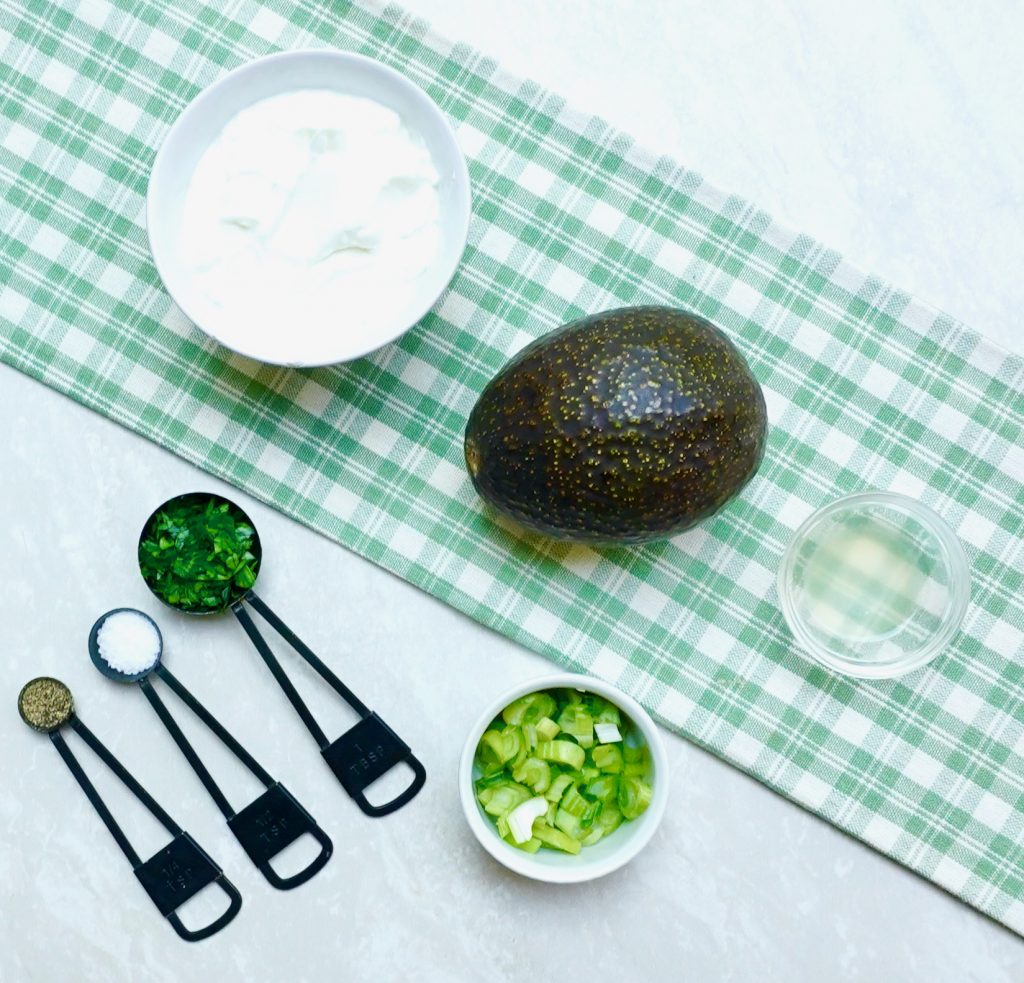 Creamy Avocado Dip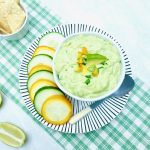 Print This
Ingredients
1 ripe avocado, cut into chunks

1 cup plain Greek yogurt

1 green onion, chopped

1 tablespoon fresh cilantro, chopped

1 teaspoon fresh lime juice

½ teaspoon kosher salt, or to taste

¼ teaspoon black pepper, or to taste
Instructions
OPTION 1:
Place the avocado, Greek yogurt, green onion, cilantro, lime juice, salt and pepper into the bowl of a food processor. Pulse until the mixture is smooth.
OPTION 2:
Mash the avocado with a fork until it is smooth in a medium size bowl.
Whisk in the Greek yogurt, green onion, cilantro, lime juice, salt and pepper. Make sure it is combined well.