There is just something so fun about a truffle. A sweet little ball that is a perfect bite. Festive and sweet, they can be decorated for any occasion. Coconut Truffles are a simple 5 ingredient confection that is easy to make. If you are a fan of coconut you need to try these.
It takes only minutes to put the mixture together but you will need to plan for 2 hours of chilling time before you can roll them into balls.
Truffles and candy balls are a nice addition to the holidays and special occasions. Chocolate Truffles and Rum Balls are a couple others you may want to try.
If you like the cookie in the photo,  you can find the recipes for the Cookie Cutter Cookies and Cookie Glaze here.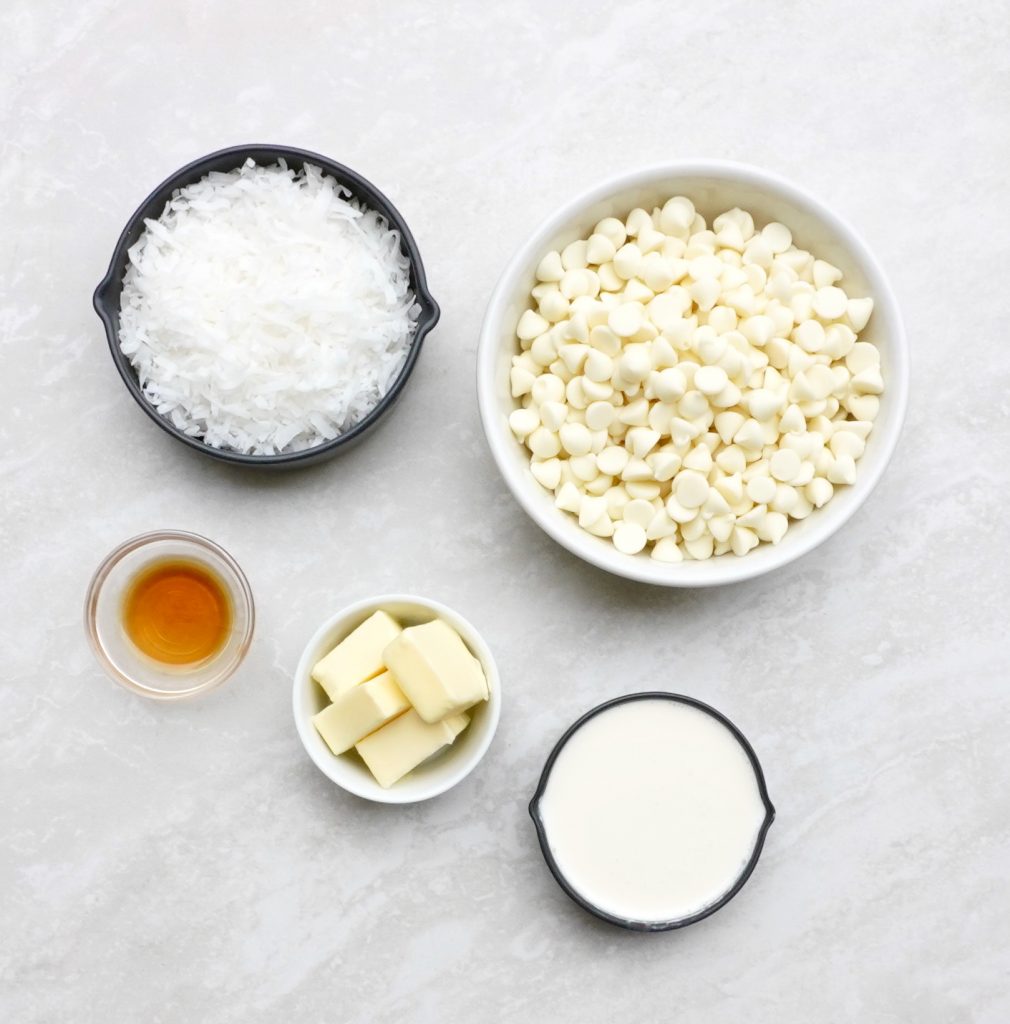 Coconut Truffles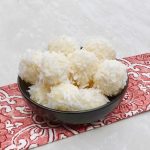 Print This
Ingredients
4 tablespoons butter

⅓ cup heavy cream

2 cups white chocolate chips

1 teaspoon vanilla extract

1 cup sweetened shredded coconut, divided
Instructions
Place the butter and heavy cream into a medium saucepan over low heat.
Cook, stirring occasionally until the butter is melted and the mixture just begins to simmer. Bubbles will start to form around the rim.
Remove from the heat. Stir in the white chocolate chips, vanilla extract and ¼ cup of the coconut.
Stir until the white chocolate chips have completely melted.
Let the mixture cool to room temperature.
Cover the mixture with plastic wrap and place into the refrigerator for two hours.
Scoop out rounded teaspoons of the coconut mixture.
Roll them into ball shapes.
Roll the ball into the remaining ¾ cup of coconut to coat. The heat from your hands will melt the mixture enough to allow the coconut to stick to the balls.
If the mixture sits out too long it will become too soft to roll. If this happens just return it to the refrigerator until it firms up again.
If you want to color your coconut check out Tinting Shredded Coconut to see how to do it.