I am thoroughly engaged  in all things holiday as we head into the third week of December. Are you as well? Are you possibly trying to figure out how you will ever get everything that you need to do accomplished? I am with you! Somehow it usually all comes together in the end.
I wanted to share with you an easy recipe that you could make as a hostess gift, a present, or an addition to your holiday dessert table. There are only a few ingredients and they will only take about 30 minutes of your time to make plus some chilling time. They look pretty in cellophane bags with a ribbon, in a glass jar, in a paper lined box or on a serving plate.
These truffles are also pretty delicious. They are very dense with a rich chocolate taste. I think that my Mom got the recipe for these from Philadelphia Cream Cheese way back in the 1970's. It is one of those timeless recipes, because doesn't everyone like cream cheese and sugar and melted chocolate? I think so.
I decorated these very simply but they also look pretty rolled in red and green sugars and sprinkles.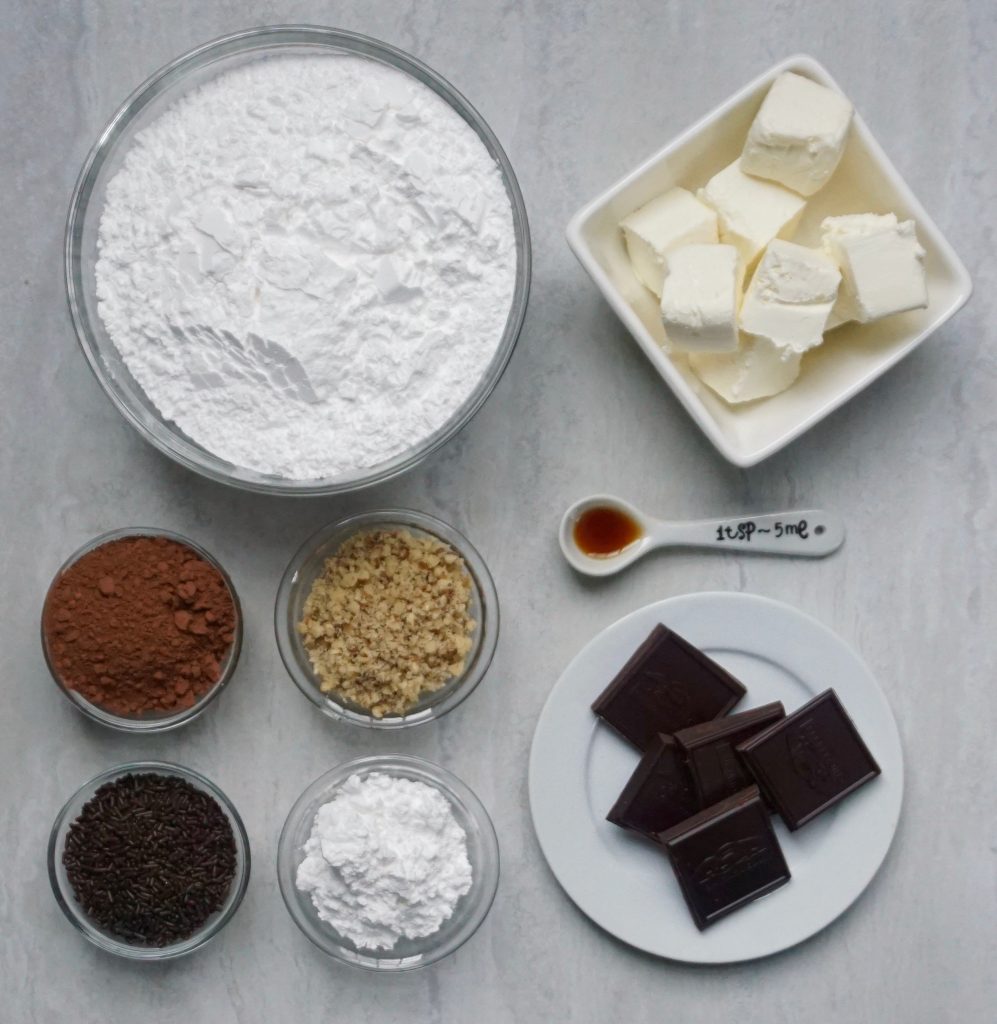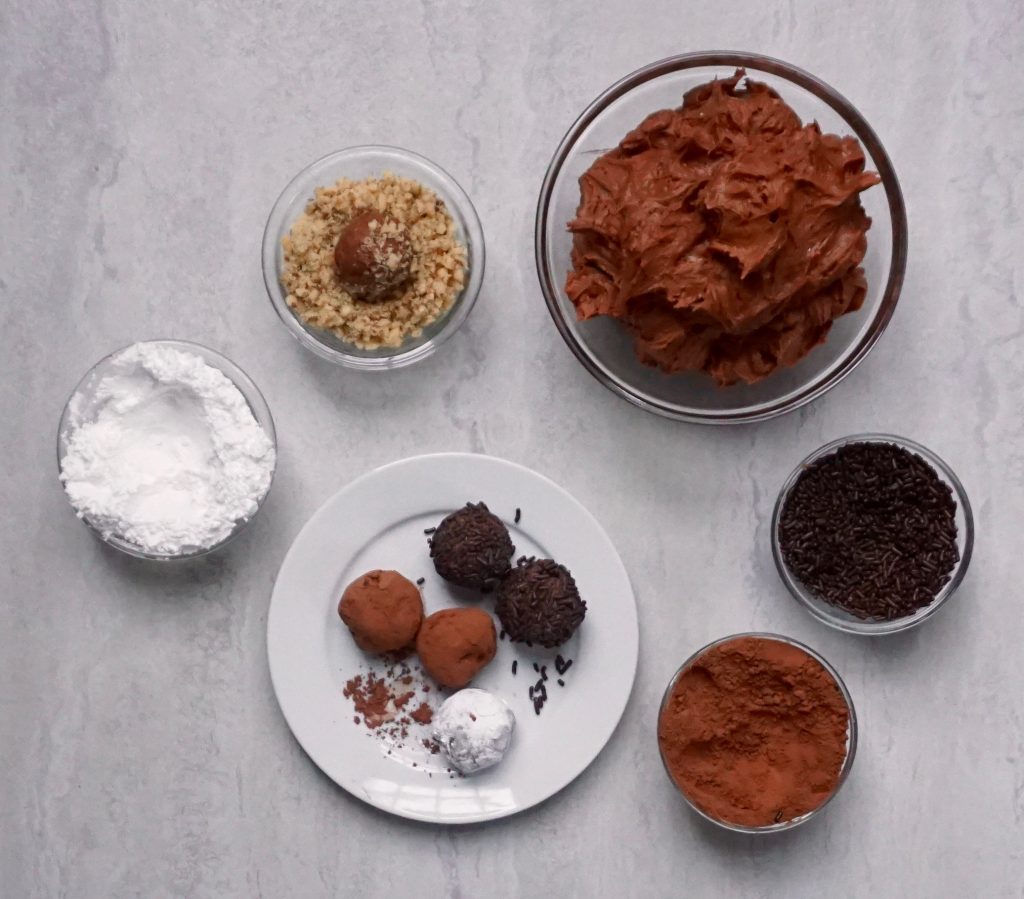 Chocolate Truffles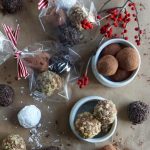 Print This
Ingredients
4 cups confectionary sugar

1-8 ounce package cream cheese

5- 1 ounce squares unsweetened chocolate, melted

1 teaspoon vanilla extract

For coating truffles:

cocoa powder

confectionary sugar

ground walnuts

chocolate sprinkles
Instructions
Melt your chocolate in a double boiler over boiling water, or place in a microwave proof bowl and microwave at 30 second intervals, stirring after each 30 second point until the chocolate is melted. Cool slightly.
With an electric mixer, beat the cream cheese until fluffy. Slowly add the melted chocolate and vanilla and mix well. Add the powdered sugar, one cup at a time and mix until thoroughly combined.
Cover with plastic wrap and place in the refrigerator for one hour, until firm.
Place the cocoa powder, confectionary sugar, chopped walnuts and chocolate sprinkles on small plates.
Scoop heaping teaspoons of the chocolate mixture and roll into balls about 1 inch with your hands. Roll the balls into your different toppings until coated all around.
These must be stored in the refrigerator.