Chocolate Olive Oil Cake is a dense, moist chocolate cake. There is nothing fussy about it. You can make this cake in one bowl, without a mixer. Simple! I have added a black and white glaze to the top but that is entirely optional. It would work just as well with powdered sugar sifted over the top.
This cake will be at it's best if you can find a dark cocoa such as Droste, but it will be fine with anything you have on hand. The addition of the mini chocolate chips adds another layer of chocolate flavor.
One other way that you could serve this Chocolate Olive Oil Cake is to leave it without the glaze, add a scoop of vanilla ice cream and top it with Hot Fudge Sauce.  The entire dessert is simple to make and it just might make you a hero with your chocolate loving friends!
If you want to try another chocolate cake that is even simpler than this recipe, check out Wacky Cake.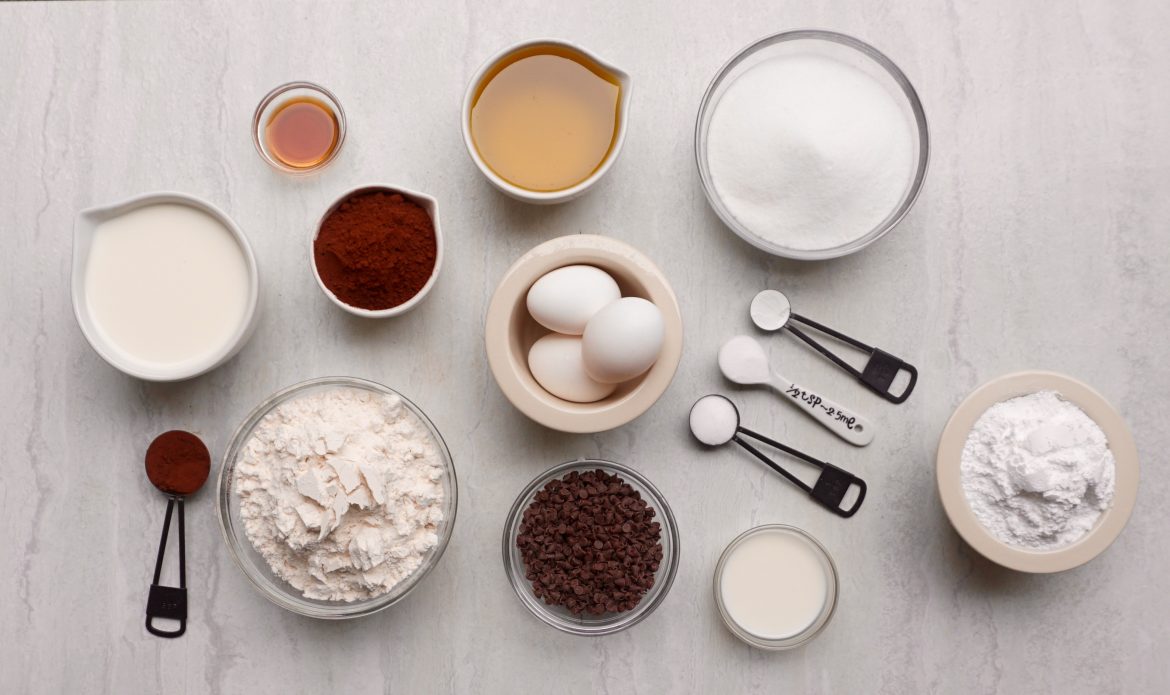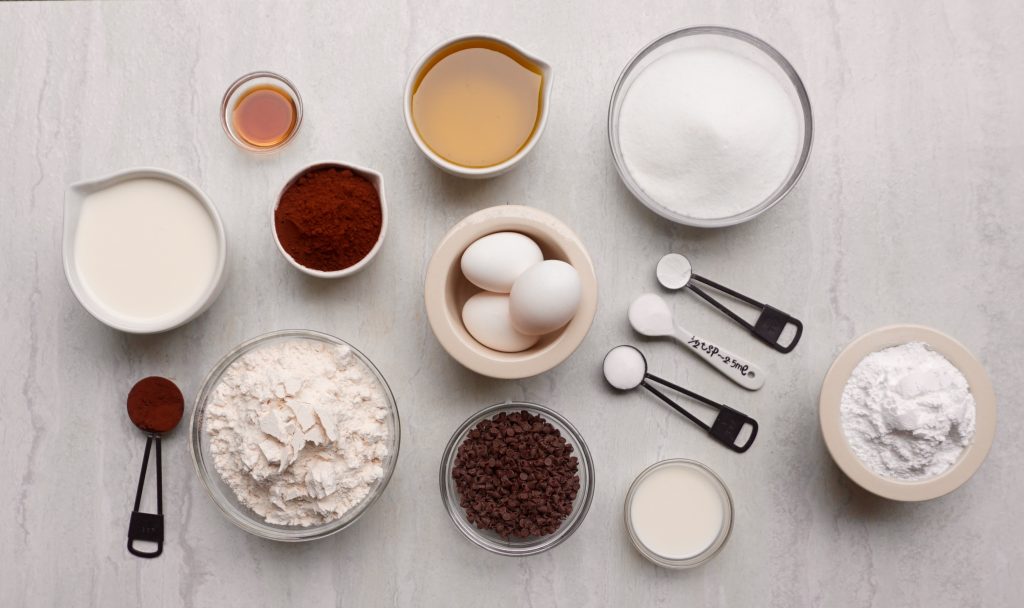 Chocolate Olive Oil Cake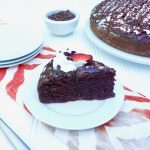 Print This
Ingredients
CAKE:

1 ½ cups olive oil

1 ¼ cups whole milk

3 large eggs

2 teaspoons vanilla extract

2 cups all purpose flour

½ cup cocoa powder

1 ½ cups granulated sugar

1 teaspoon salt

½ teaspoon baking powder

½ teaspoon baking soda

½ cup mini chocolate chips

GLAZE:

1 ¼ cups powdered sugar

1 tablespoon cocoa powder

4 tablespoons milk
Instructions
CAKE:
Preheat your oven to 350 degrees
Grease and flour a 10 inch round cake pan
In a large bowl, combine the olive oil, milk, eggs and vanilla extract with a whisk.
Add the flour, cocoa powder, sugar, salt, baking powder, and baking soda. Combine well.
Stir in the mini chocolate chips.
Pour into the prepared cake pan. Bake for 45 minutes or until top is completely set.
Cool in the pan for 10 minutes then remove to a wire rack to cool completely.
GLAZE:
Combine the powdered sugar and milk. If it is too thick to drizzle, add more milk a teaspoon at a time.
Divide the glaze in half between two bowls. Add the cocoa powder to one bowl to create the chocolate glaze. Leave the other half white.
With a spoon, drizzle the glaze back and forth over the cake, alternating the black and white glaze in whatever pattern you want.
Let the glaze set until it hardens. This will take about 30 minutes.