Lemon Chicken Rice Soup is a creamy, comforting soup that is actually made without cream! This soup is similar to a classic Greek soup that uses eggs to thicken the soup and create a velvety texture. You will need to temper the eggs for this recipe so if you have never done that before, hop over and read How to Temper an Egg before you start to make the soup!
This is a hearty soup, thick with chicken and rice. The lemon juice and zest give it a nice, bright flavor and the dill adds an unusual twist. Lemon Chicken Rice Soup is a delicious, and different kind of chicken soup!
If you are a fan of chicken soup, check out Chickarina Soup, Chicken Noodle Soup, Lemon Chicken Soup, Chicken Brown Rice Soup, Lemon Chicken Rice Soup, and Chicken Tortilla Soup.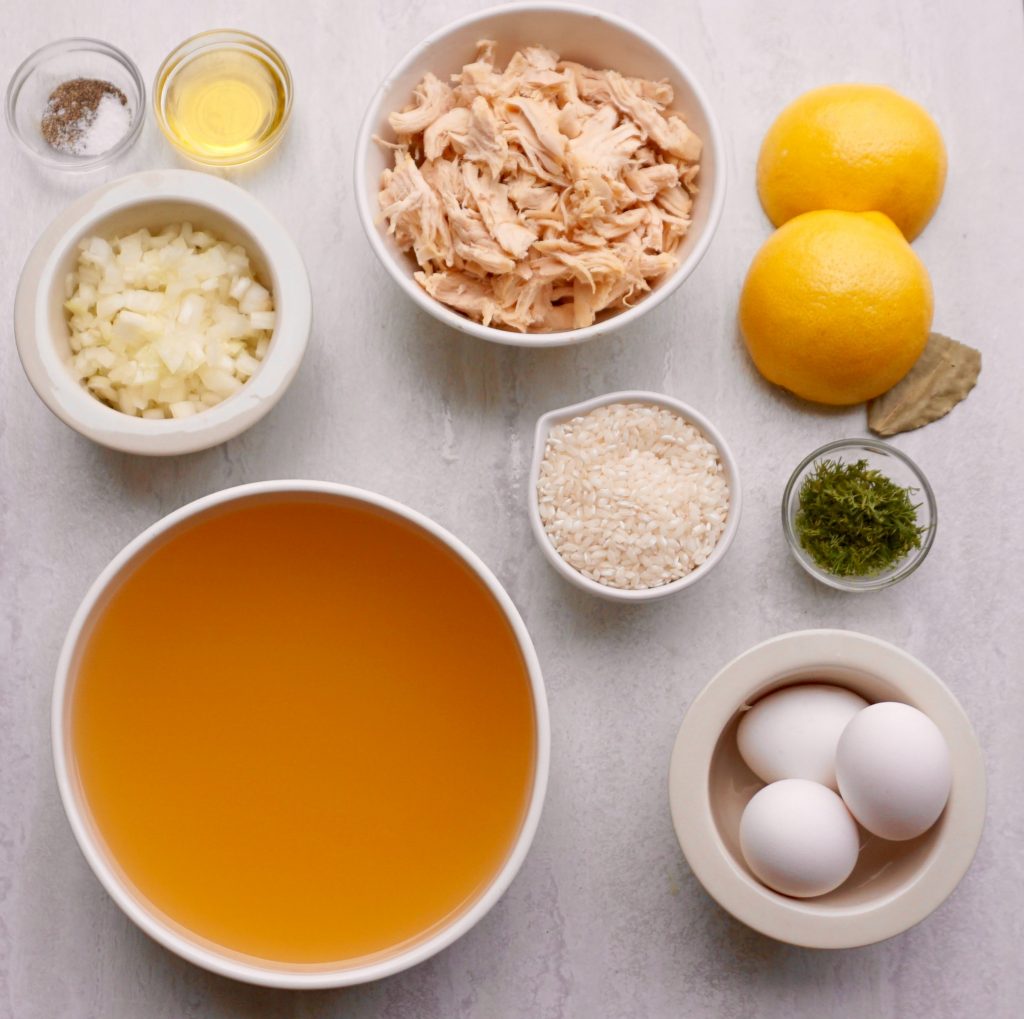 Lemon Chicken Rice Soup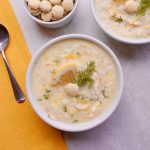 Print This
Ingredients
1 tablespoon olive oil

1 large onion, diced

2 garlic cloves, minced

8 cups chicken broth

½ cup Aborio rice

2 boneless chicken breasts

Juice and zest of 1 large lemon

3 large eggs

1 tablespoon fresh dill
Instructions
Place the chicken in a medium saucepan and cover with water. Bring to a boil then reduce the heat to a simmer. Cook for 10 minutes until the chicken is cooked through. Remove from the water, cool slightly and shred with a fork.
Add the olive oil to a large stock pot. Heat over medium low heat. Add the onions and cook for 3 minutes until the onion starts to become translucent. Do not brown. Add the garlic and cook for an additional 1 minute.
Add the chicken broth to the pot and bring to a boil. Add the rice and reduce the heat to medium low to simmer, covered, for 20 minutes until the rice if softened.
Whisk the eggs, lemon juice and lemon zest together in a medium bowl. Slowly add 2 cups of the hot soup to the mixture, stirring constantly to keep the eggs from cooking. Pour the egg mixture into the soup pot and combine well.
Add the cooked chicken and dill to the pot. Simmer 5 additional minutes to heat through and blend the flavors.