So often the smell of apples and cinnamon is associated with a dessert. It's usually an Apple Pie, a crumble or maybe an apple cake. But what if you could get that same wonderful experience in a healthy breakfast bowl of Apple Cinnamon Quinoa? This is a nutritious breakfast that you could eat over and over again all fall. It is unique enough that you can serve it to guests as part of breakfast or brunch. The smell of apples and cinnamon is a nice touch to a group gathering.
If you like this recipe, you might also like Slow Cooker Apple Cinnamon Rice Pudding.
I have become a big fan of quinoa over the past couple of years.  It is gluten free and high in protein. Most importantly, it fills you up and then keeps you full for quite a while. It lends itself perfectly to either sweet or savory recipes. If you have never tried it, take a chance!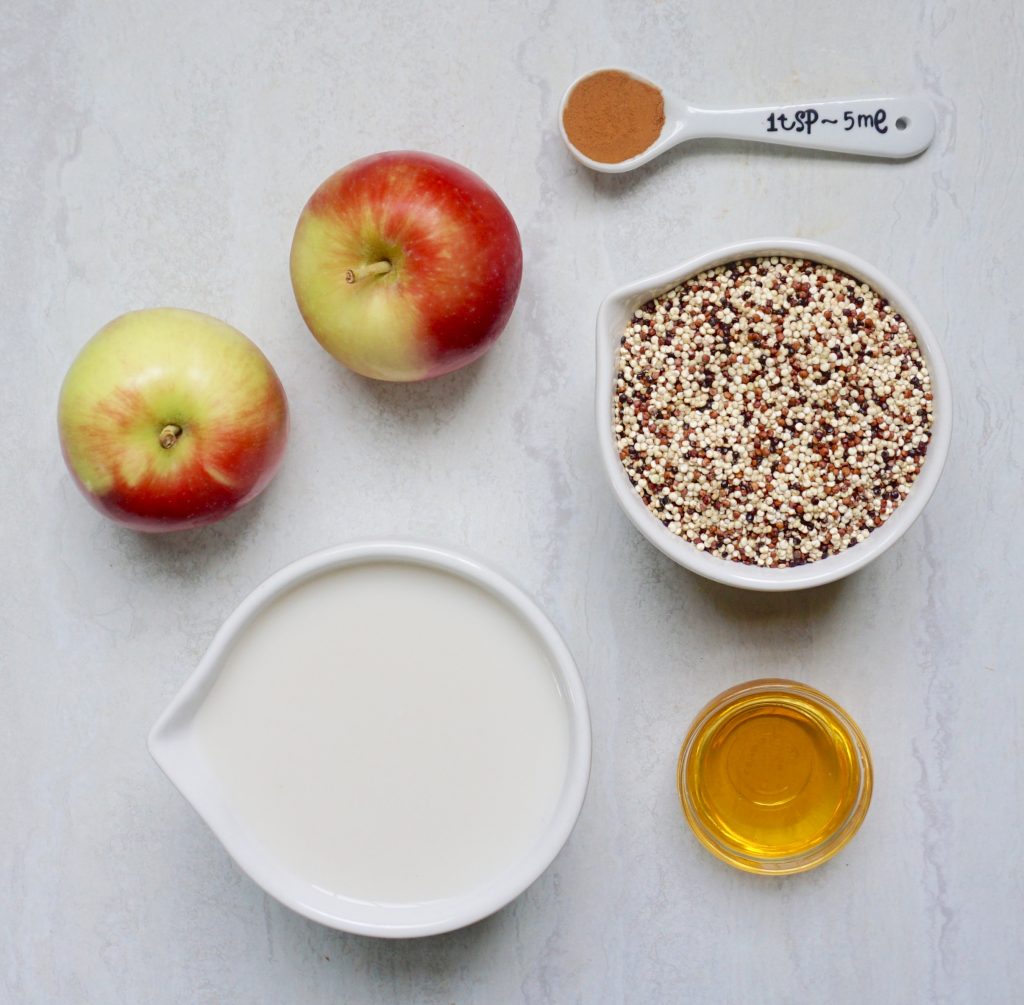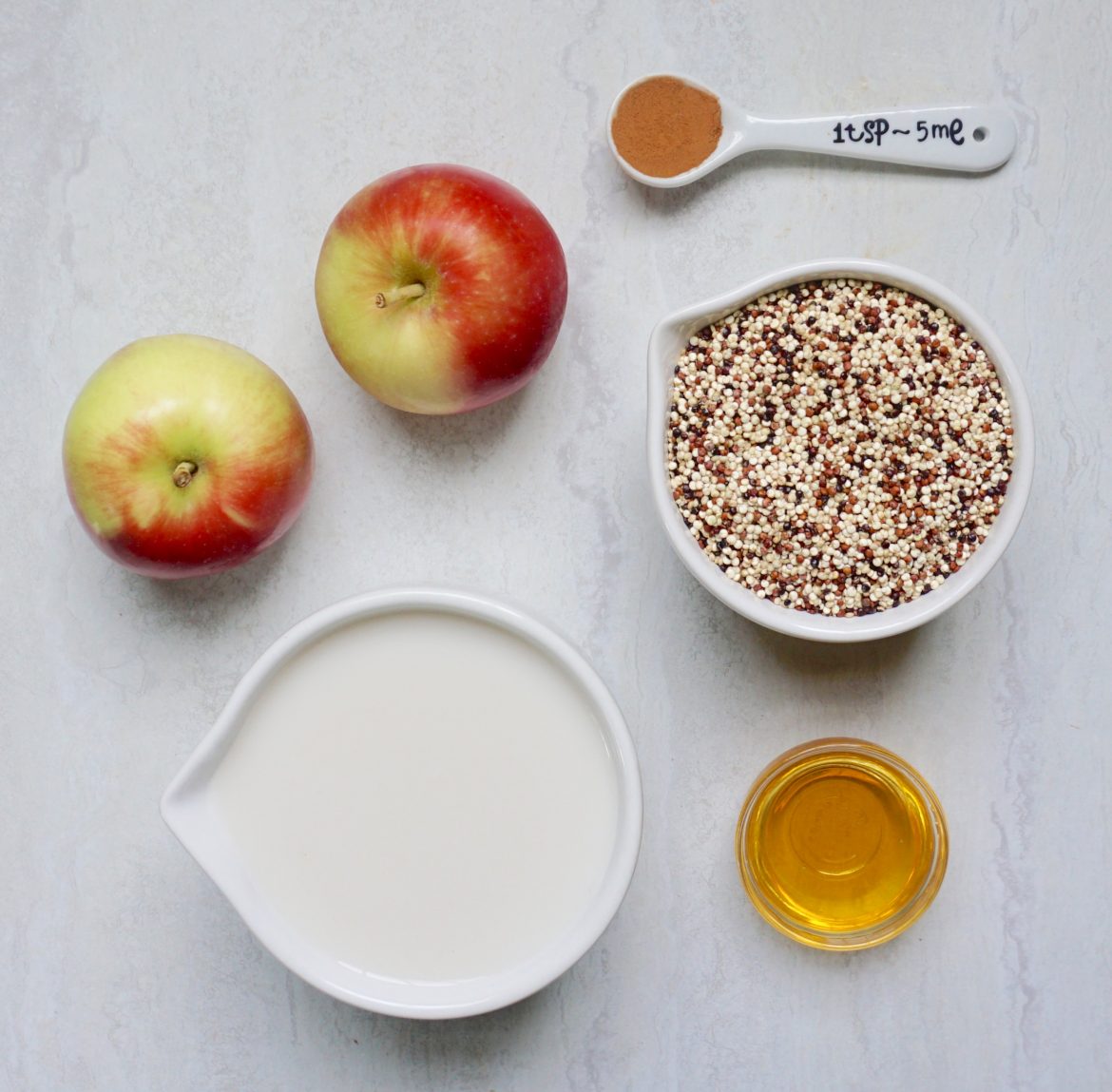 Apple Cinnamon Quinoa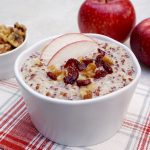 Print This
Ingredients
1 cup rainbow quinoa

2 cups unflavored almond milk, plus extra for serving

1 cup red apple, diced with skin on

2 tablespoons honey, plus extra for serving

1 teaspoon cinnamon

Optional toppings:

dried cranberries

chopped walnuts

apple slices, see note
Instructions
In a medium saucepan, combine the quinoa, almond milk, diced apples and cinnamon. Bring to a boil. Reduce the heat to low, cover the pan and let this simmer for about 15 minutes until all of the liquid is absorbed. Stir in the honey.
To serve, stir in extra almond milk as you would for a cereal until it is the way you like it and add extra honey if you like things a bit sweeter.
Notes
If you want to serve apple slices with your quinoa you should cook them slightly as raw apples brown quickly. In a skillet you can either spray a cooking spray or add a tablespoon of butter or canola oil. Add the apple slices and cook for 1 minute. Turn them over and cook the other side for 1 minute. Now your slices will stay light.