I could not find a recipe listed with a proper name for this cocktail so I am naming it Pretty in Pink. This simple cocktail looks pretty and tastes amazing. I do not normally drink gin and I loved it.
If you have ever read my bio you will see that I am a home furnishings buyer. I work for Lillian August, the most amazing home furnishings store there is. I work for and with creative people all the time and find inspiration from them daily.
I had this drink at a party in High Point North Carolina in the beautiful studio of Dawn Sweitzer. She is an amazing artist, designer and the founder of the company Notre Monde. The setting was so perfect with candles and beautiful flowers. The tapas table was amazing and the signature cocktail was delicious.
I am posting this cocktail recipe today as Mother's Day is next week. This is the perfect drink to make for Mom or for all you Mom's to make for yourselves because you will feel pretty just holding it.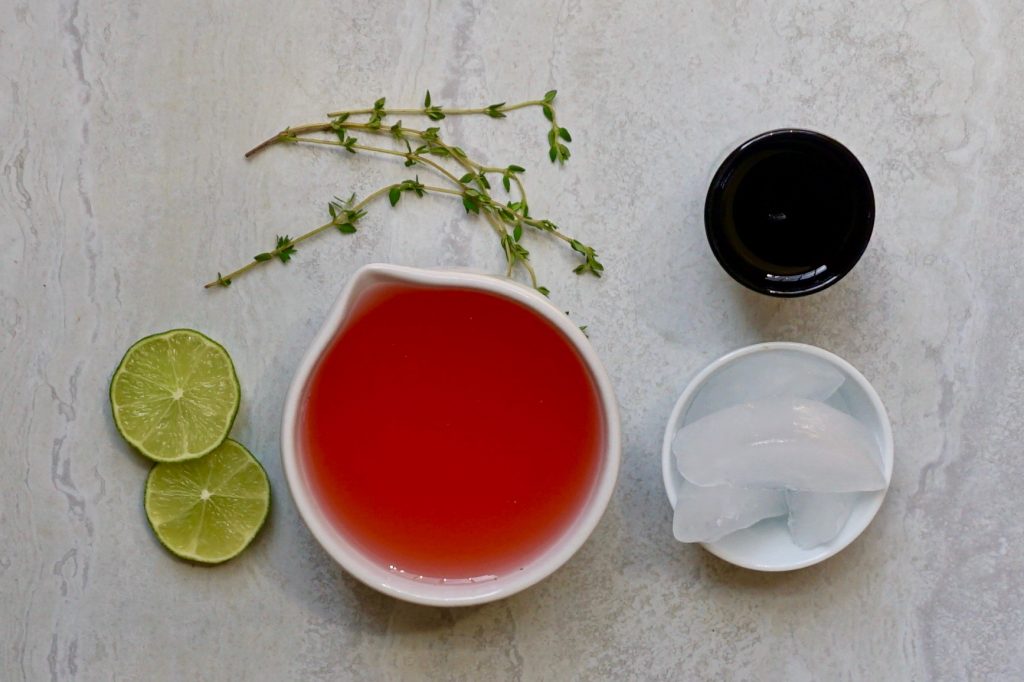 Pretty in Pink Cocktail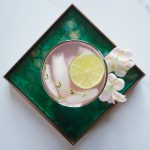 Print This
Ingredients
1 shot organic gin, 1.5 ounces
1 cup organic pink lemonade, bottled, no pulp
ice cubes
slice of fresh lime
sprig fresh thyme
Instructions
Add several ice cubes to a twelve ounce cocktail glass. Add the gin and the pink lemonade and stir. Garnish with a sprig of thyme and a lime slice.
Notes
The beautiful tray is from Notre Monde.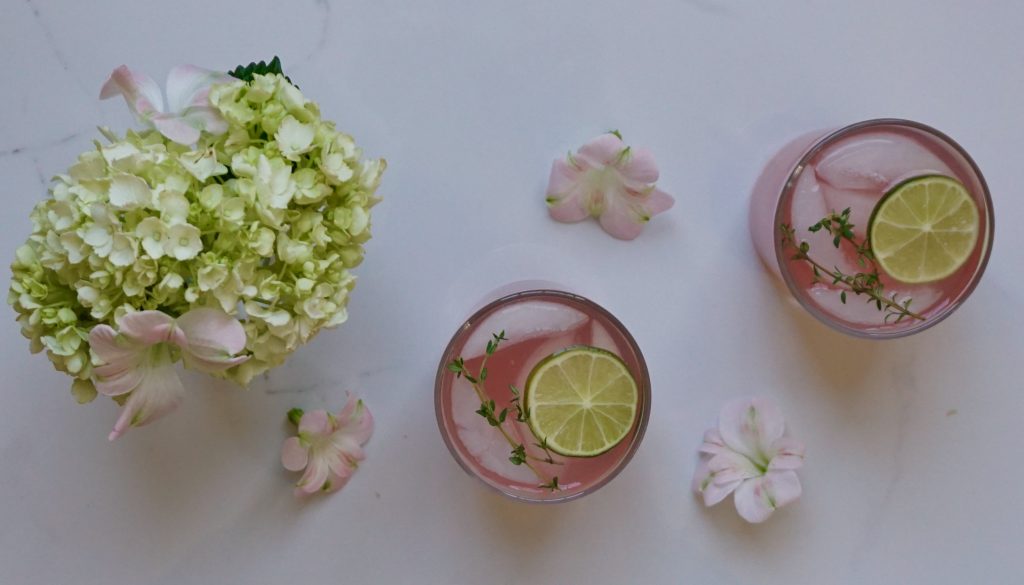 Dawn Sweitzer's Studio High Point North Carolina, April 2018 High Point Furniture Market