Add a little kick to your salads with Salsa Ranch Dressing. Combining the creaminess of homemade ranch with the bold flavors of salsa, this dressing is sure to spice up your meals. It's the perfect way to liven up a simple salad of  romaine lettuce, bell pepper, grape tomatoes and red onion and it is also amazing on a pasta salad. You can also use it as a dip for fresh veggies and crunchy tortilla chips or for a topping for your tacos on taco night! With just 5 simple ingredients, you can whip up this dressing in no time.
Home made salad dressing is so easy to make at home. These dressings are fresher than bottled dressings and they do not have preservatives which is a healthy thing! If you like Salsa Ranch Dressing and want to make another simple dressing, check out Basil Balsamic Vinaigrette.
You can easily control the heat of the dressing with the salsa that you chose to add to it. If you do not want any heat, use a mild salsa. For moderate heat choose a medium salsa or a hot salsa for maximum heat. Tomato salsa is also easy to make at home using canned tomatoes. Check out Tomato Salsa for a mild version made with fresh cilantro and Salsa Taquera for another tomato salsa with an extra kick of medium heat from jalapeno peppers.
Salsa Ranch Dressing is so good as a pasta salad dressing. You could use it on Southwest Pasta Salad  which is a veggie packed, black bean combination or on Vegetable Ranch Pasta Salad. It would also be good on homemade Taco Salad which is made with ground beef, chili powder and raw veggies.
SOME THINGS TO KNOW:FAQ'S:
INGREDIENT TIP:
SPECIAL EQUIPMENT NEEDED:
SUSTITUTIONS:
 You can use Greek yogurt if you don't have sour cream.

If you're not a fan of mayonnaise, you can use more sour cream or Greek yogurt. You could also use the same amount of creamy buttermilk

 Ranch Dressing Mix: If you don't have a package of ranch dressing mix, you can make your own with dried parsley, dried dill, onion powder, garlic powder, salt, and pepper.
Feel free to use any blend  of salsa you like, whether it's mild, medium, or hot.
HOW TO STORE SALSA RANCH DRESSING:
You can store the dressing in an airtight container or airtight jar for 3-5 days.
This dressing cannot be frozen. The mayonnaise and sour cream will change consistency if they are frozen.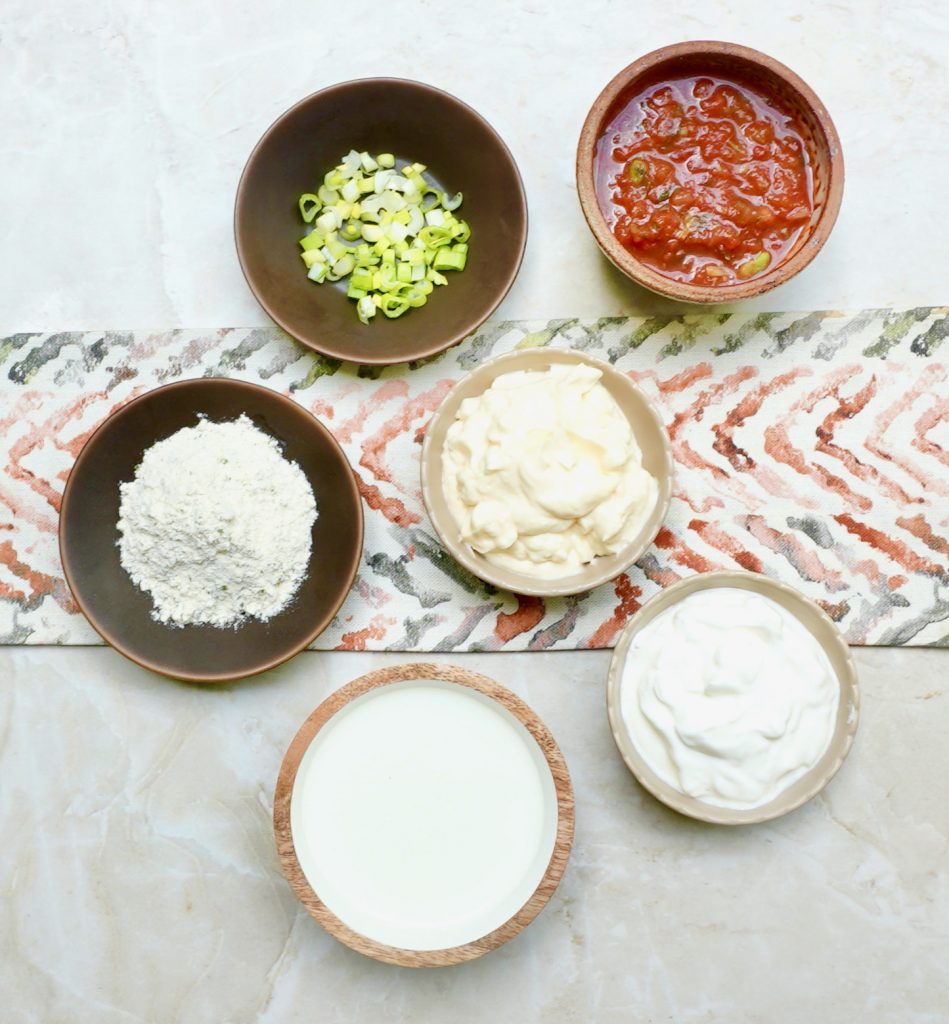 Add all the ingredients together in a large bowl.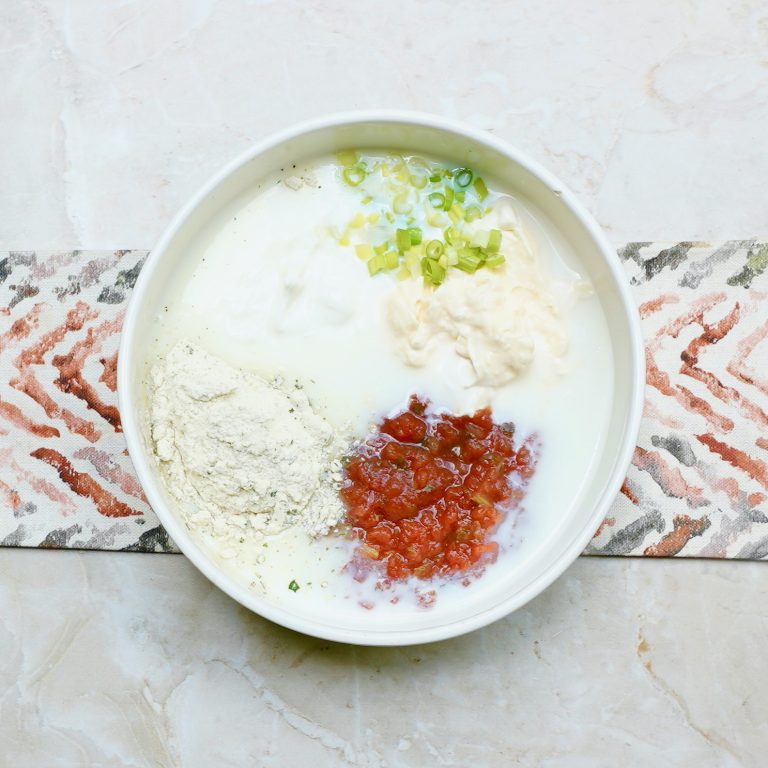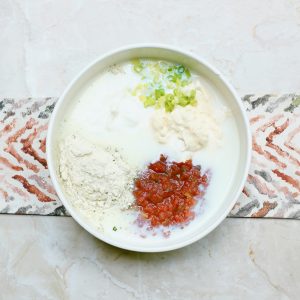 Whisk or stir the ingredients together.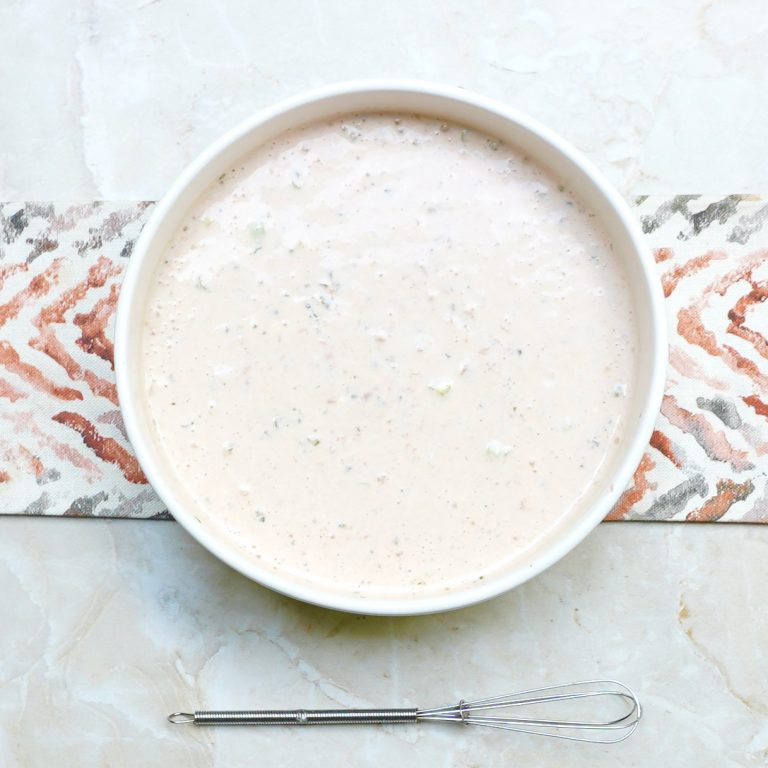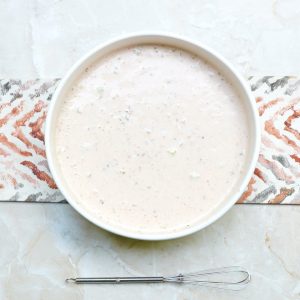 Salsa Ranch Dressing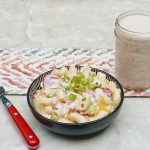 Print This
Ingredients
½ cup sour cream

½ cup mayonnaise

1 ounce package ranch dressing mix (Hidden Valley Ranch)

½ cup salsa

1 tablespoon green onions, finely chopped
Instructions
 In a large bowl, combine the sour cream, mayonnaise, and ranch dressing mix. Stir until well combined.
Add the salsa and green onion to the mixture. Stir until the salsa is fully incorporated.
Chill the dressing in the refrigerator for at least an hour before serving to allow the flavors to blend together.
Serve over your favorite salad or as a dip with some tortilla chips.  Enjoy!