Tomato Salsa is so easy to make at home with ingredients that you may already have in your pantry! Using canned, diced tomatoes makes this easy and the addition of red onions, garlic, lime juice and fresh cilantro gives it a freshness that you do not get in a jarred salsa.
This is perfect for dipping tortilla chips and it can also be used as a taco topping or in quesadillas.
Tomato Salsa will only take you a few minutes to make. You simply chop the vegetables then pulse all the ingredients in your food processor until you have the consistency you like. If you like a spicy salsa, you can add Jalapeno pepper until you get the heat level that you want. You might also want to try Salsa Taquera.
You can use this salsa to make Salsa Ranch Dressing.
If you are looking for another good appetizer check out Roasted Red Pepper Spread.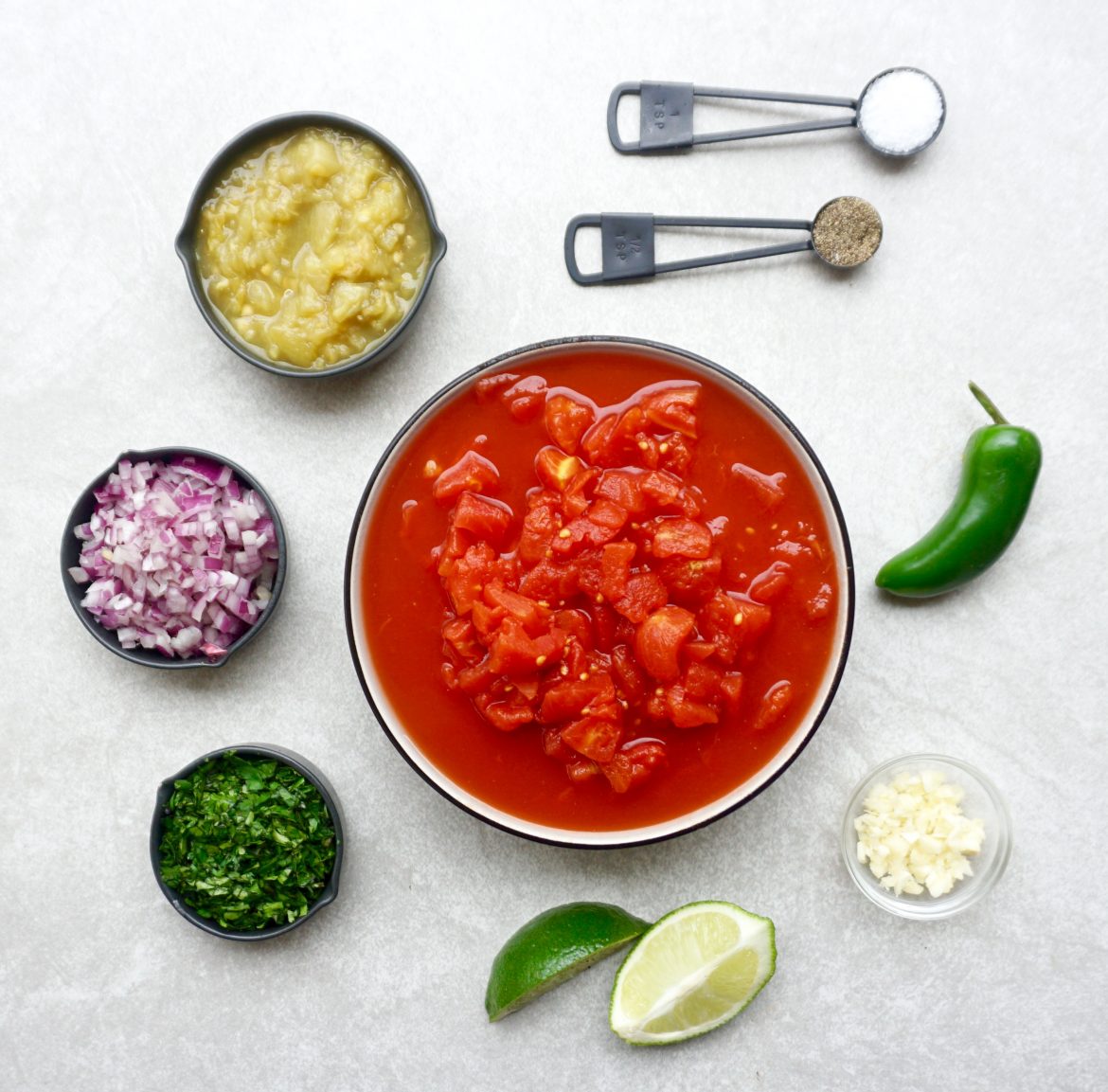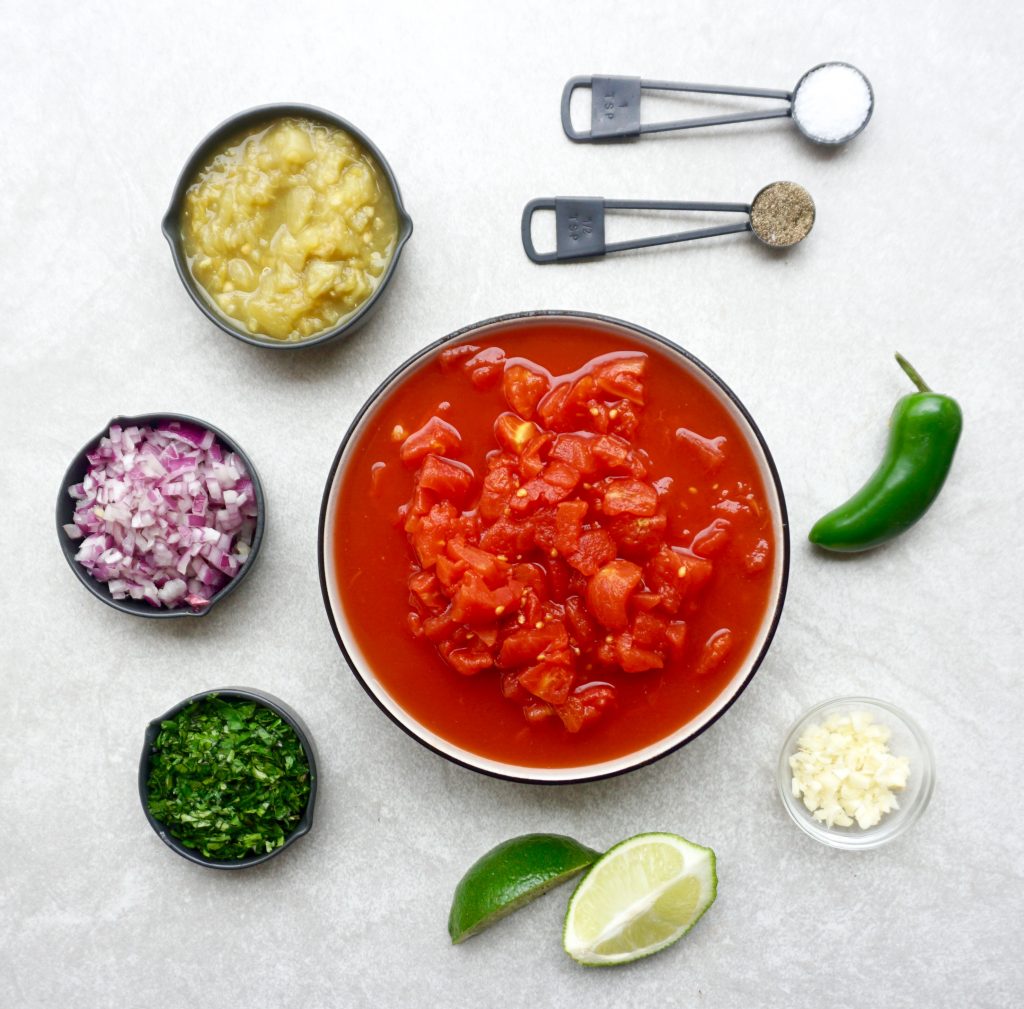 Tomato Salsa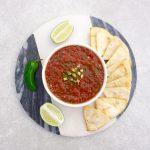 Print This
Ingredients
15 ounce can diced tomatoes, do not drain

4.5 ounce can chopped green chiles

1/3 cup red onion, chopped

2 garlic cloves, minced

¼ cup fresh cilantro, chopped

1 tablespoon fresh lime juice

1 teaspoon kosher salt

½ teaspoon black pepper

jalapeno pepper optional
Instructions
Place the tomatoes, green chiles, onion, garlic, cilantro, lime juice, salt and pepper into the bowl of a food processor or blender.
Pulse 3-4 times and check the consistency of the salsa. For a chunky salsa this may be enough. If you want a smoother salsa, pulse a couple more times and check again.
If you want a spicy salsa, cut the jalapeno pepper in half and remove the seeds. Finely chop one half of the pepper and add it to the salsa. Taste. If you want the salsa to have more heat, chop and add the other half of the pepper to the salsa.