Korean Beef is something that I became just a little obsessed with when I discovered it on the Whole Foods hot bar. It didn't remain as an option there for very long so I looked around to see if I could find a recipe to make it myself. This version, slightly adapted from Damn Delicious is so super easy to make and more flavorful than the version I was trying to recreate.
Korean Beef has a wonderful sesame, and ginger flavor. It also cooks in just a few minutes which makes it a great option for weeknight dinners.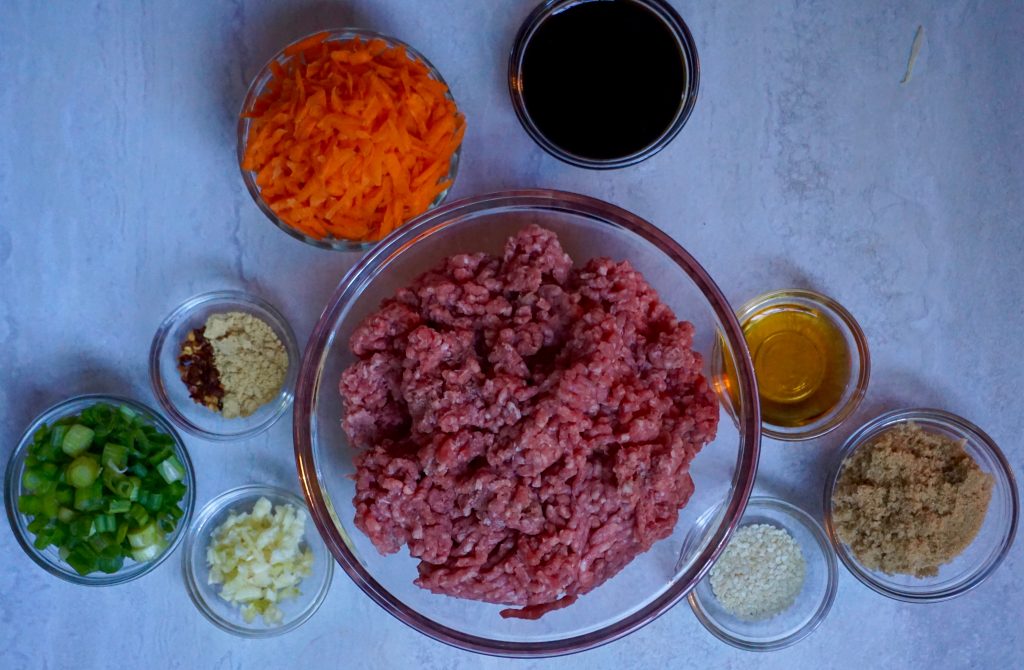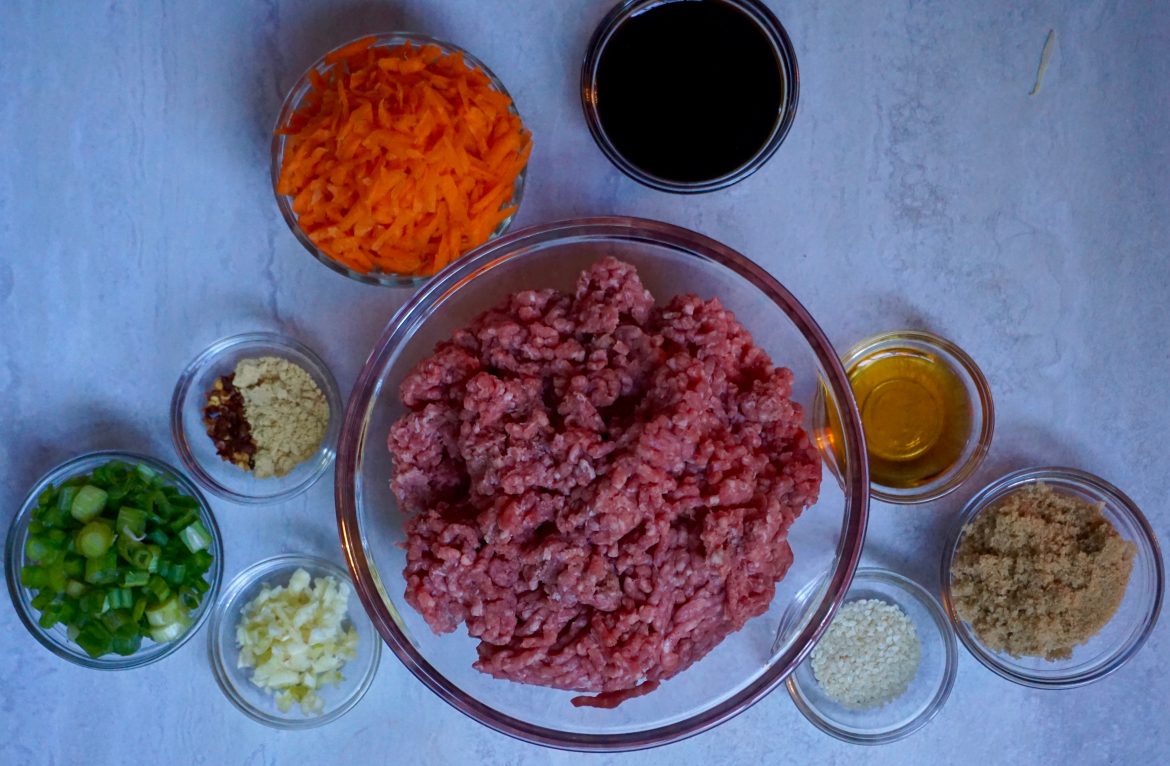 Korean Beef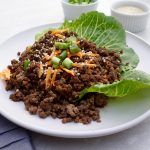 Print This
Ingredients
1/4 cup light brown sugar, packed
1/4 cup soy sauce
2 teaspoons sesame oil
1/4 tsp crushed red pepper flakes, or more to taste
1/2 teaspoon ground ginger
1 tablespoon vegetable oil
3 cloves of garlic minced
1 pound ground beef
2 green onions, thinly sliced
2 carrots shredded
1/2 teaspoon sesame seeds
Bibb lettuce leaves (optional for serving)
Instructions
In a small bowl, stir together the brown sugar, soy sauce, sesame oil, red pepper flakes, and ginger.
In a large skillet, over medium low heat. Heat  the vegetable oil and add the garlic. Stir for about one minute and do not let brown. Add the ground beef and cook until browned, about 5 minutes. Break up the beef with a fork as it cooks, removing any chunks. Drain the excess fat from the beef.
Stir in the soy sauce mixture until well combined. Simmer until heated though for 2 to 3 minutes.
Place Bibb lettuce leaves on a plate and spoon the beef mixture onto the center. Garnish with green onions, shredded carrots, and sesame seeds.