If you are looking for an easy meal with lots of flavor, Korean Beef is for you. This Asian inspired recipe is made by browning ground beef and combining it with sesame, ginger, soy sauce and a few other ingredients to create a flavorful dish that has a touch of sweetness.
Korean Beef makes a great weeknight option because it is ready in about 20 minutes. Pair it with some rice and veggies and you have a great meal. Fried Rice Cakes would make a great side dish to pair with it.
If you like easy meals that with similar seasonings check out Asian Salmon , and Orange Ginger Chicken.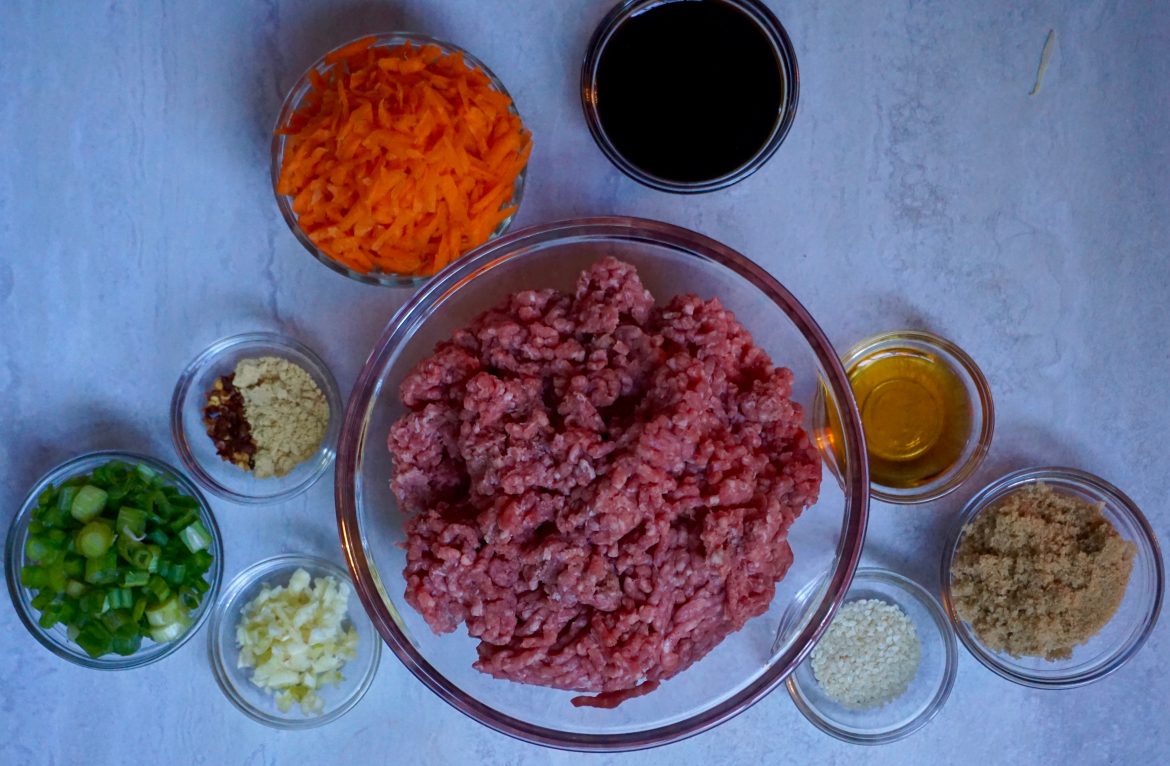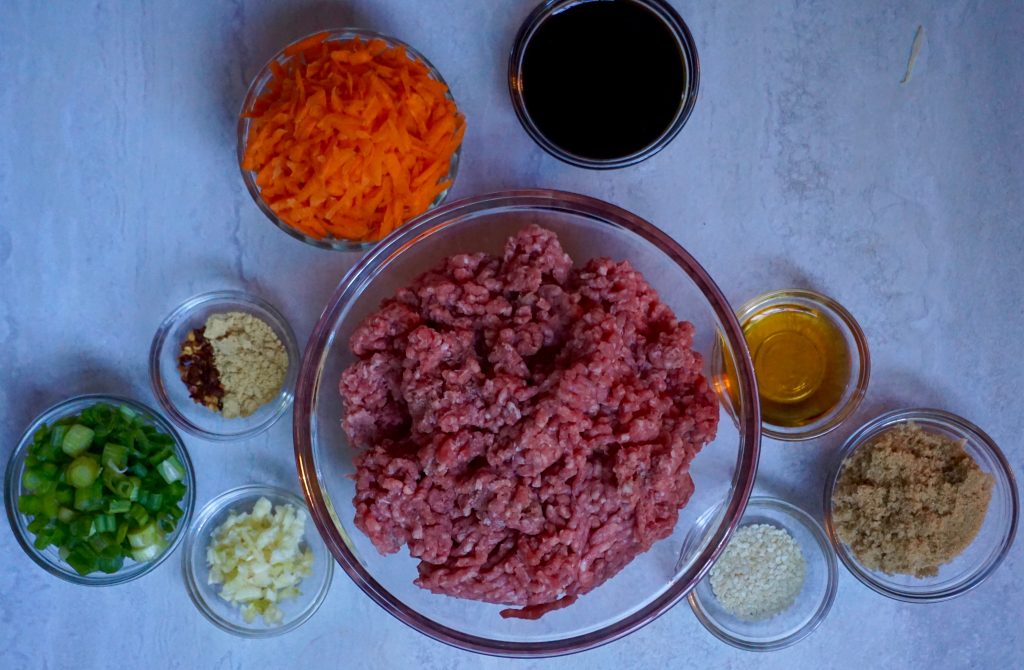 Korean Beef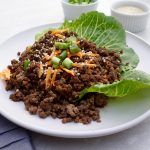 Print This
Ingredients
1/4 cup light brown sugar, packed
1/4 cup soy sauce
2 teaspoons sesame oil
1/4 tsp crushed red pepper flakes, or more to taste
1/2 teaspoon ground ginger
1 tablespoon vegetable oil
3 cloves of garlic minced
1 pound ground beef
2 green onions, thinly sliced
2 carrots shredded
1/2 teaspoon sesame seeds
Bibb lettuce leaves (optional for serving)
Instructions
In a small bowl, stir together the brown sugar, soy sauce, sesame oil, red pepper flakes, and ginger.
In a large skillet, over medium low heat. Heat  the vegetable oil and add the garlic. Stir for about one minute and do not let brown. Add the ground beef and cook until browned, about 5 minutes. Break up the beef with a fork as it cooks, removing any chunks. Drain the excess fat from the beef.
Stir in the soy sauce mixture until well combined. Simmer until heated though for 2 to 3 minutes.
Place Bibb lettuce leaves on a plate and spoon the beef mixture onto the center. Garnish with green onions, shredded carrots, and sesame seeds.