Asian Slaw recipe is a fresh and flavorful way eat your veggies. The Asian inspired ingredients in the dressing are light and flavorful.  The vegetables are a healthy and colorful combination. Good for you and pretty to look at.
Asian Slaw makes would be great as a side dish with Korean beef.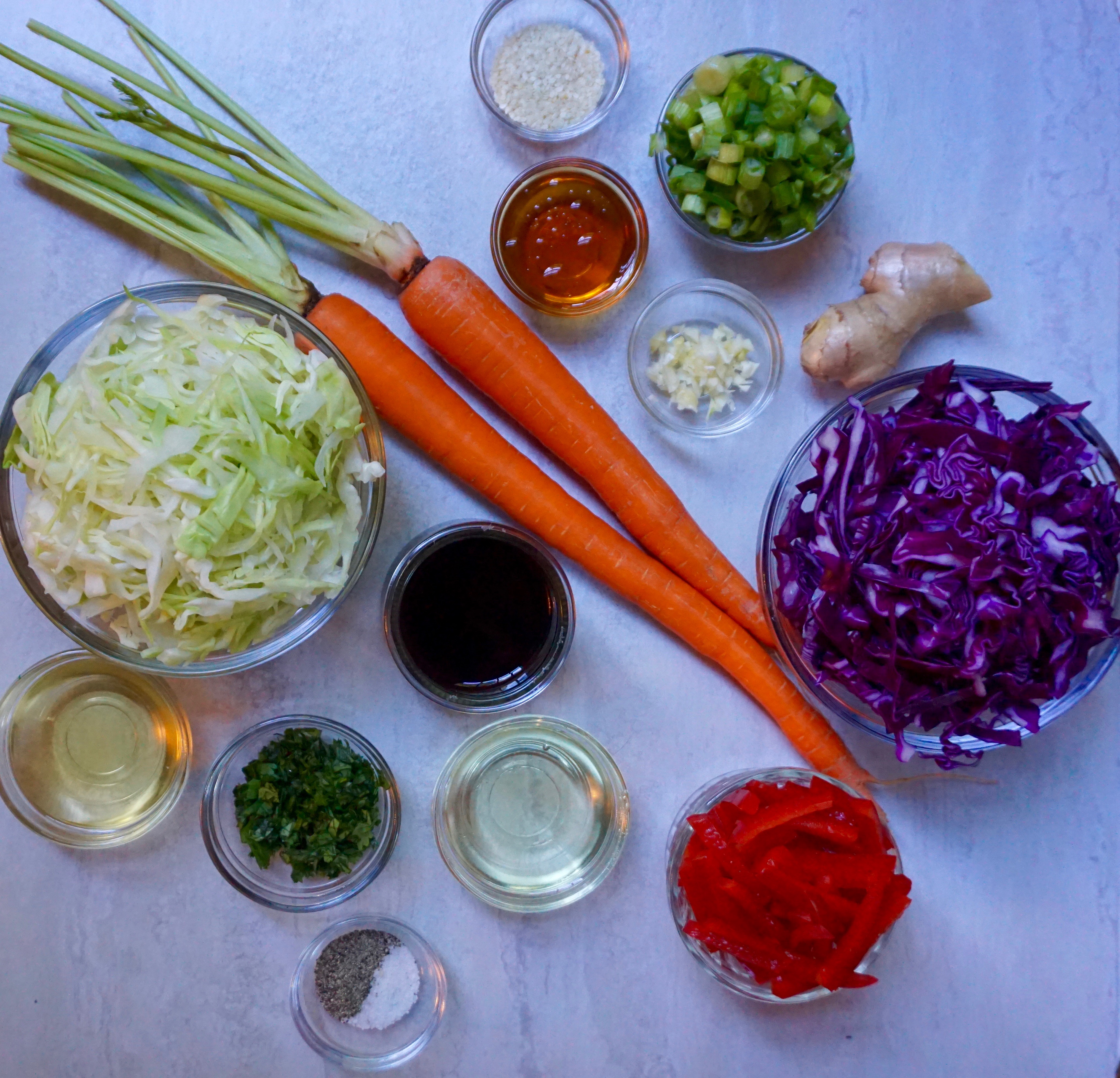 Put them together on a soft tortilla and make a great taco!
Asian Slaw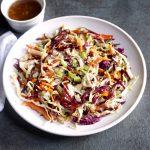 Print This
Ingredients
SALAD

1 red pepper, thinly sliced

3 cups savoy or green cabbage, sliced very thin or shredded

3 cups red cabbage, sliced very thin or shredded

2 large carrots, peeled and grated

3 green onions sliced

1/4 cup chopped cilantro

1 teaspoon sesame seeds for garnish

DRESSING

5 tablespoons soy sauce

2 tablespoons honey

3 tablespoons canola oil

4 tablespoons rice vinegar

2 teaspoons fresh ginger, peeled and finely chopped

1 large garlic clove, finely minced

1/2 teaspoon kosher salt

1/2 teaspoon black pepper
Instructions
Toss all the salad ingredients, except for the sesame seeds in a large bowl.
In a small bowl whisk together the dressing ingredients, mixing well.
To serve, pour the dressing over the salad ingredients and mix well. Garnish the salad with the sesame seeds.