Asian Slaw recipe is the perfect combination of colorful, crisp, fresh vegetables with an Asian inspired dressing. It is light, healthy and flavorful.
This easy to make recipe is ready in minutes. It's a great side dish for your summer cookouts. It pairs well with grilled meats, chicken and fish. It would make a pretty addition to your summer meals. Ramen Salad is another colorful dish that would be good for summer parties. Both of these salads can be made ahead of time.
Asian Slaw makes would be great as a side dish with Korean Beef and would also pair well with Tahini Noodles.
If you would like to try another coleslaw recipe, check out Apple Slaw and Tri Color Slaw.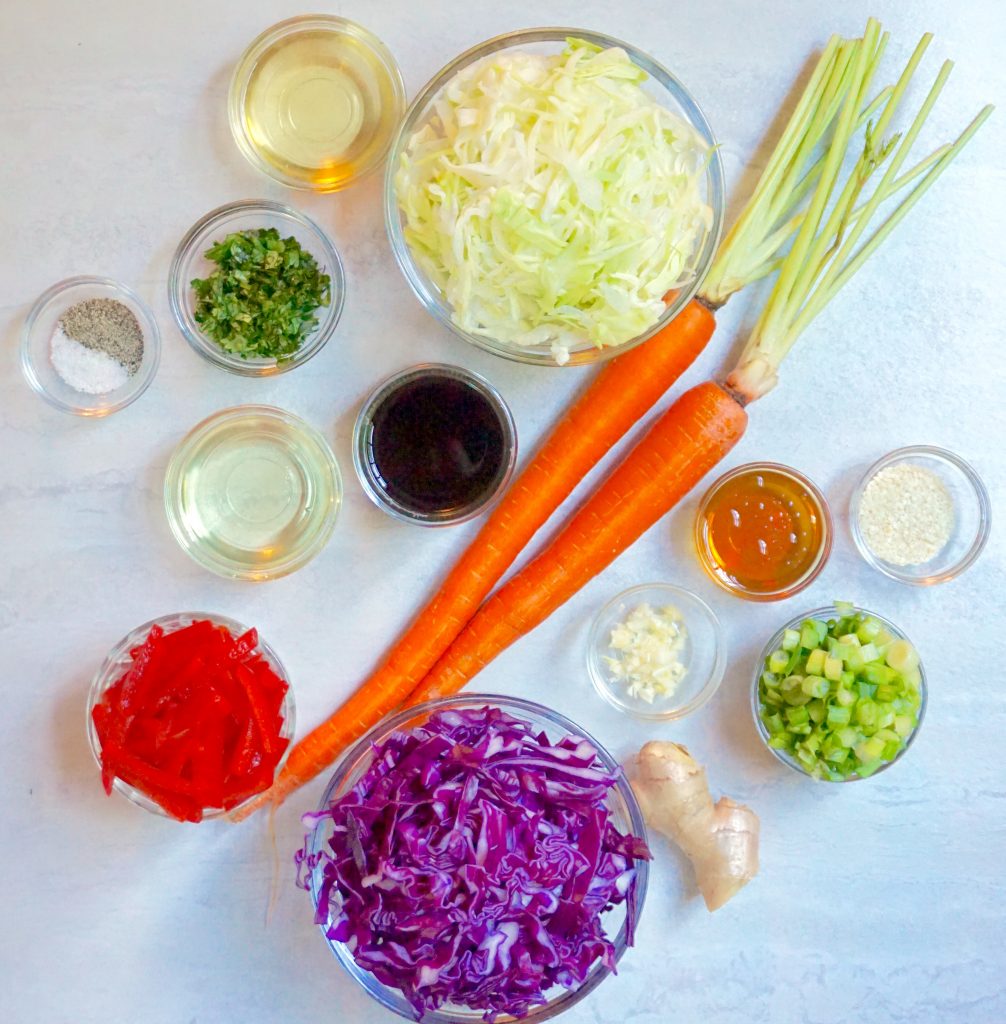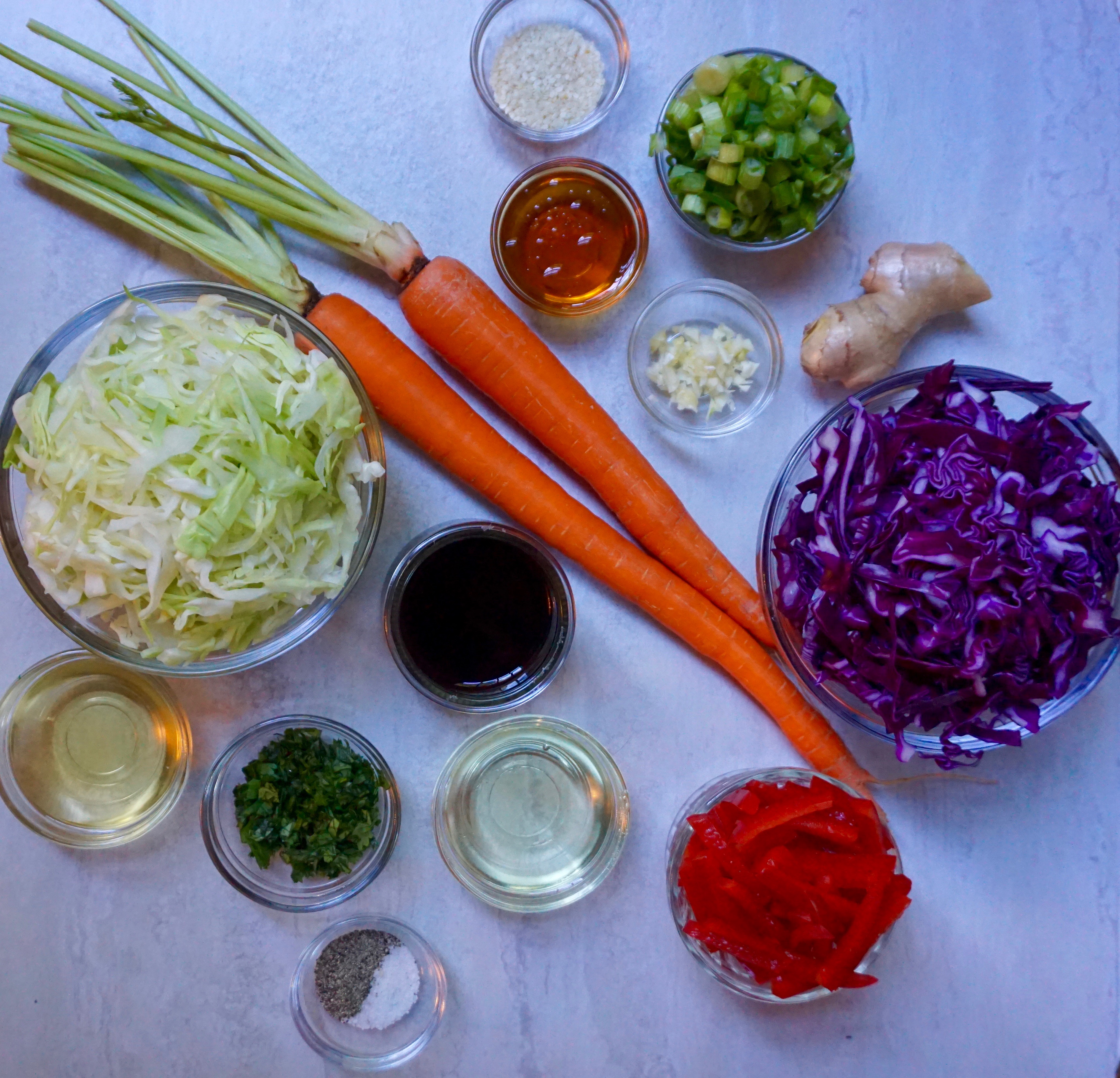 Asian Slaw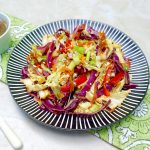 Print This
Ingredients
SALAD

1 red pepper, thinly sliced

3 cups savoy or green cabbage, sliced very thin or shredded

3 cups red cabbage, sliced very thin or shredded

2 large carrots, peeled and grated

3 green onions sliced

1/4 cup chopped cilantro

1 teaspoon sesame seeds for garnish

DRESSING

5 tablespoons soy sauce

2 tablespoons honey

3 tablespoons canola oil

4 tablespoons rice vinegar

2 teaspoons fresh ginger, peeled and finely chopped

1 large garlic clove, finely minced

1/2 teaspoon kosher salt

1/2 teaspoon black pepper
Instructions
Toss all the salad ingredients, except for the sesame seeds in a large bowl.
In a small bowl whisk together the dressing ingredients, mixing well.
To serve, pour the dressing over the salad ingredients and mix well. Garnish the salad with the sesame seeds.