Cookie Glaze is an easy glaze which will dry nice and hard and has a beautiful sheen to it. I have used it to replace royal icing as my cookie topping as it does not contain raw eggs.
This glaze has three basic ingredients which are powdered sugar, corn syrup and milk.You can easily control the consistency by adding a bit more milk to make it exactly the way you want. You can also add food coloring or a little cocoa to create a simple chocolate glaze.
This basic Cookie Glaze is also wonderful drizzled over a simple cake.
This glaze is always used on Cookie Cutter Cookies, colored to create seasonal decorated cookies.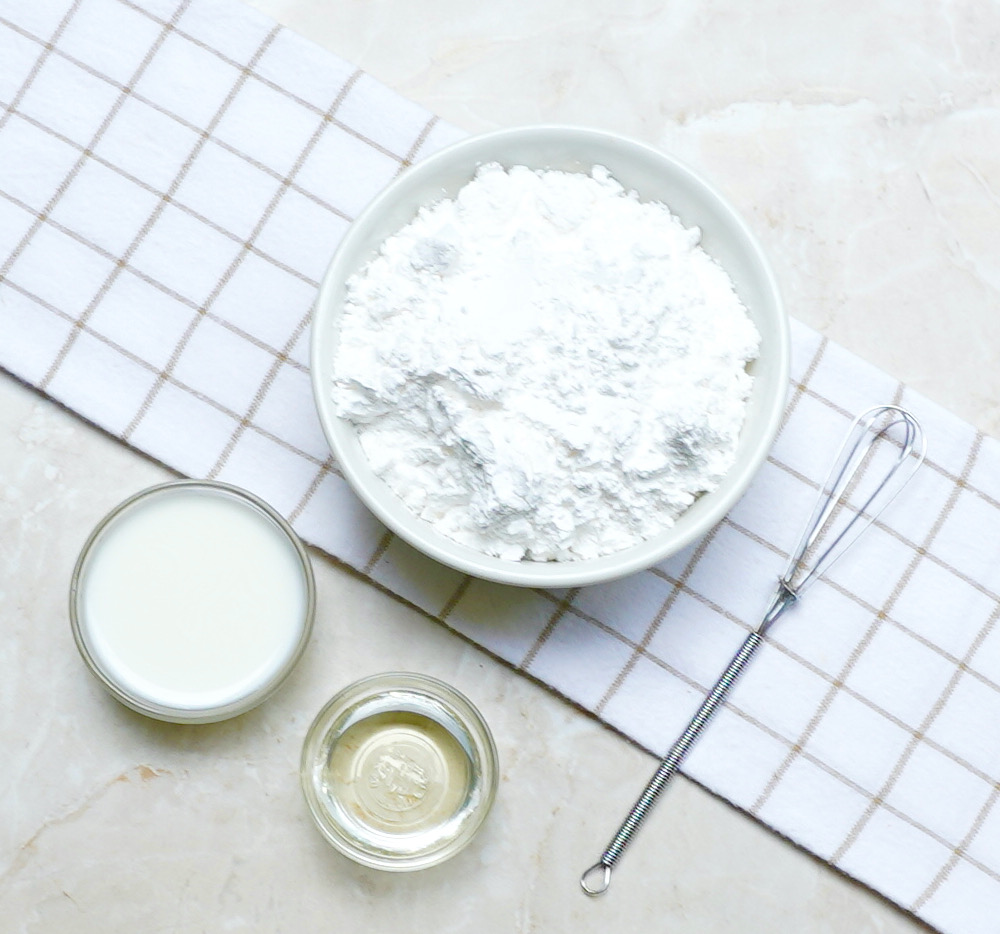 Cookie Glaze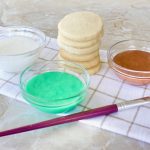 Print This
Ingredients
2 cups confectionary sugar

2 tablespoons light corn syrup (clear version)

3-4 tablespoons milk

Assorted food colorings for tinting
Instructions
In a medium bowl, mix the confectionary sugar, corn syrup and 3 tablespoons of the milk.
See if you have achieved a consistency which is fluid enough for you to spread or brush on the cookies easily.  If needed, add the fourth tablespoon of milk, a little at a time until it is thin enough to do this.
If for some reason this is still too thick after you have added the fourth tablespoon of milk, add additional milk, a teaspoon at a time until it is the right consistency.
Separate into bowls if you plan on coloring. Slowly add drops of food coloring until you have the color you want. Chocolate glaze can be made by adding a teaspoon of cocoa to 1/2 cup of the glaze.
Notes
This glaze must be stirred any time that it has been left to sit. The glaze can be covered in plastic and stored in the refrigerator for a couple days.