Pumpkin Spice Ricotta Cookies are the perfect fall cookie.They have a subtle pumpkin flavor and the warm fall spices. They are soft cookies that are almost cake like in consistency. Pumpkin adds great flavor and texture.
These super moist cookies will make a great addition to all of your fall gatherings. They have a simple glaze made with maple syrup and pumpkin spice.
Pumpkin Spice Ricotta Cookies are easy to make. If you are looking for other pumpkin recipes to make this fall check out Pumpkin Crumble Muffins, Pumpkin Olive Oil Cake, Pumpkin Creme Sandwich Cookies, Pumpkin Crumble Muffins, Pumpkin Bread, Pumpkin Gingerbread Trifle, Pumpkin Panna Cotta, Pumpkin French Toast, Pumpkin Martini, Pumpkin Rolls, Pumpkin Creme Brûlée, Cream Cheese Pumpkin Bread, Pumpkin Waffles, and Pumpkin Baked Donuts.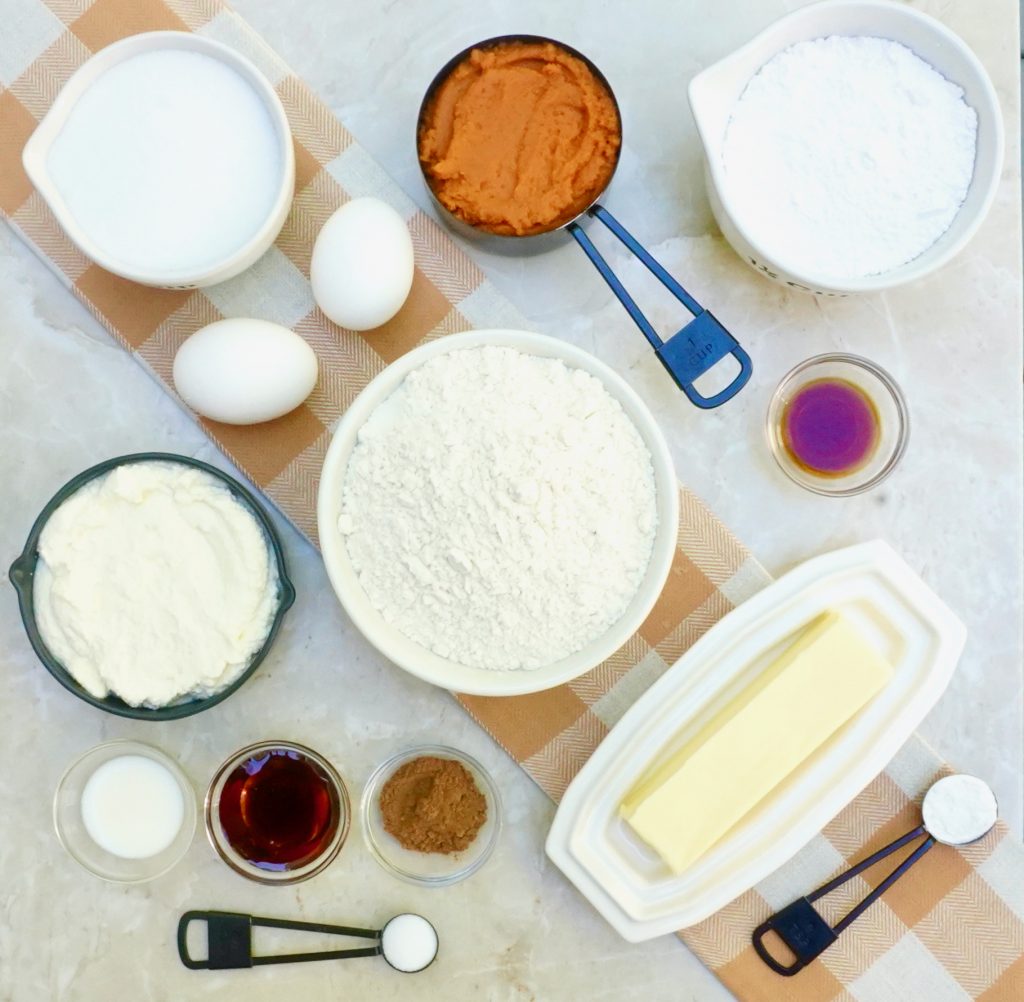 Pumpkin Spice Ricotta Cookies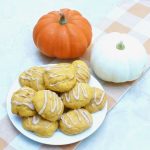 Print This
Ingredients
COOKIES
2 1/2 cups all purpose flour
1 teaspoon baking powder
1/2 teaspoon salt
1 1/2 teaspoons pumpkin spice
1 cup granulated sugar
1 stick butter at room temperature
2 eggs
1 cup whole milk ricotta cheese
1 cup canned pumpkin (not pumpkin pie filling)
1 teaspoon vanilla extract
GLAZE
2 Tablespoons maple syrup
1/2 teaspoon pumpkin spice
1 tablespoon milk ( add extra by teaspoon if needed to achieve flowing consistency)
1 1/4 cups powdered sugar
Instructions
Preheat oven to 350 degrees.
Sift the flour,baking powder,pumpkin spice and salt together into a bowl and set aside.
Beat the softened butter on high. Add the sugar and beat until it is light and fluffy.
Add the eggs, one a time, mixing well after each addition.
Add the pumpkin, ricotta, and vanilla. Mix well.
Add the flour mixture and combine on low speed until everything is combined.
Drop the dough by the tablespoon onto un greased  cookie sheets.
Bake cookies for 15 minutes until they are lightly browned. I rotate the sheets about halfway through the process to ensure that they brown evenly.
Cool the cookies completely on a wire rack.
To make the glaze, stir together the powdered sugar, maple syrup and milk.
Add milk by the teaspoon if the mixture is too thick to drizzle over the cookies
Place wax paper under the wire racks.
Spoon one teaspoon of the glaze over each cookie.
Let the glaze harden and serve.
Notes
Pumpkin Spice is a mixture of Cinnamon, Nutmeg, Ginger, Allspice and Ground Cloves in equal parts if you would like to make your own.