Pumpkin Rolls are a great addition to your fall holiday meals. They are similar to a classic Parker House roll but they have the addition of pumpkin puree. The pumpkin gives them great color and makes them soft and fluffy inside.
Any time that you bake yeast breads or rolls, make sure that you allow yourself an ample amount of time. You need to allow for kneading and letting the dough rise twice. My advice would be, do not try and make these on Thanksgiving morning. 
These rolls will freeze well so you can make them in advance of a holiday meal and simply take them out to defrost in the morning.
Pumpkin Rolls add a touch of festivity to a Thanksgiving bread basket. If you are a pumpkin fan, you might like Pumpkin Bread as well. It is a simple, moist quick bread that is easy to make.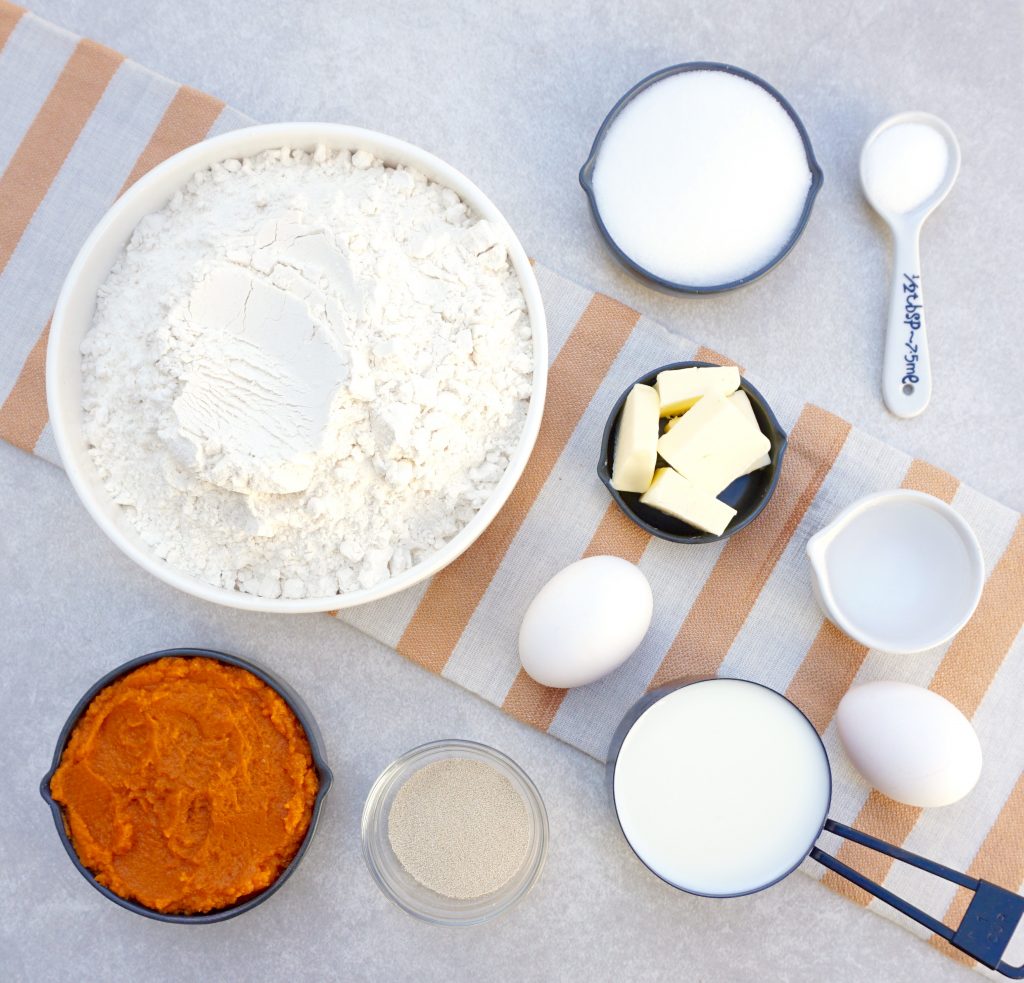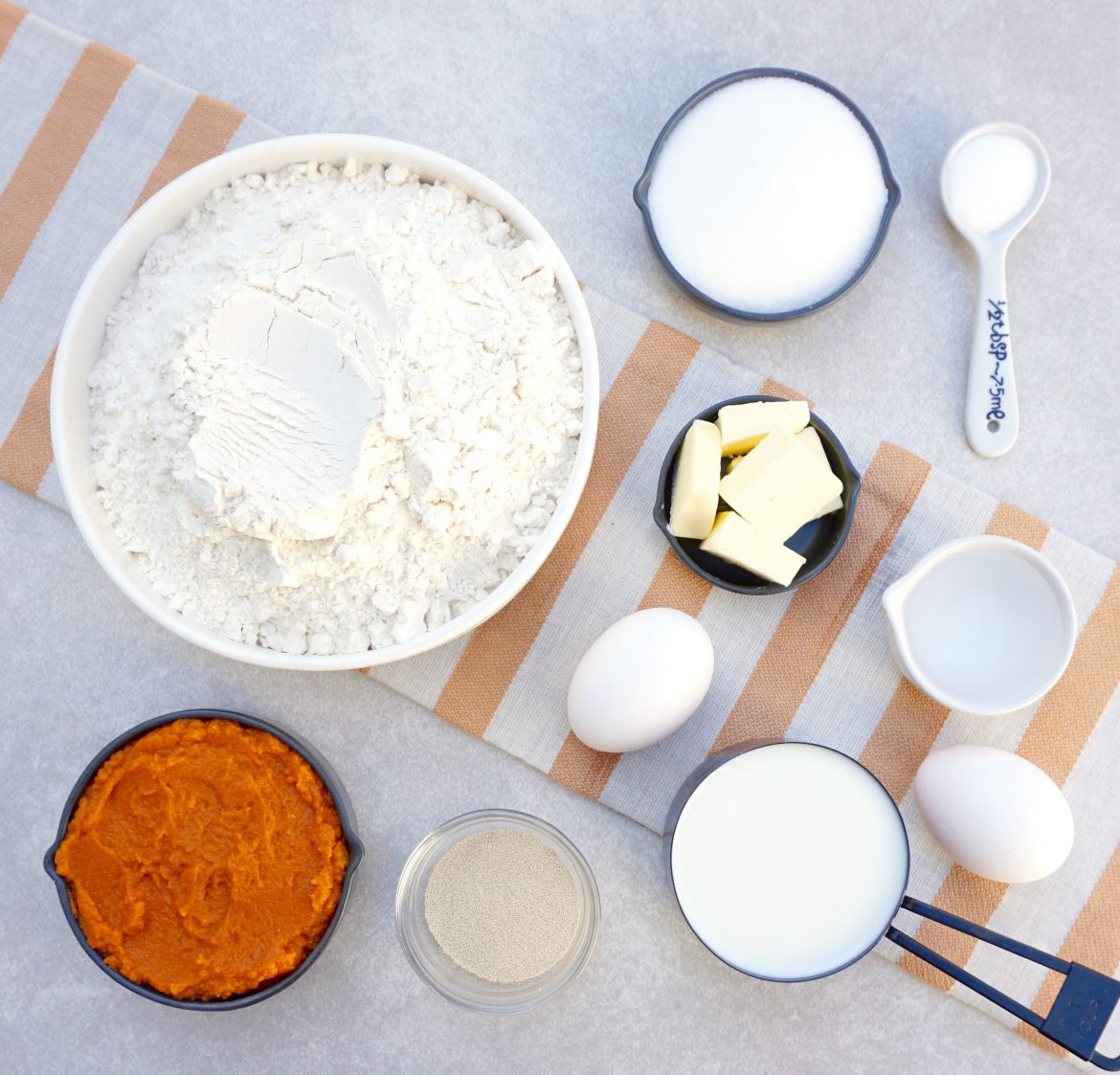 Pumpkin Rolls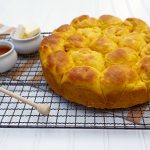 Print This
Ingredients
1 cup whole milk

¼ cup butter

½ cup sugar, remove ½ teaspoon and set aside

2 packages dry active yeast

¼ cup warm water

2 large eggs

1 cup pumpkin puree

½ teaspoon salt

5 cups all purpose flour
Instructions
Heat the butter, and milk in a saucepan until it comes almost to a boil and the butter is melted. Remove from the heat and stir in the sugar. Let cool to lukewarm.
In a 2 cup measuring cup or bowl, combine the yeast, ½ teaspoon sugar and ¼ cup warm water. Stir well. Let the yeast mixture sit until it triples in size and becomes foamy. 
In the bowl of a stand mixer or a large bowl, beat the two eggs. 
Add the milk mixture and the pumpkin. Mix in well.
Mix in the yeast mixture and salt.
Add 3 cups of flour and mix in well. Continue to add more flour, ½ cup at a time until the dough is pliable and not sticky to the touch. If you require more that 5 cups of flour to achieve this it is OK.
Either use the dough hook on your mixer to knead the dough for about 8 minutes or remove it to a floured board and knead it by hand about 10 minutes. 
Check out 5 Ways to Tell When Dough is Kneaded if you have never done this before. 
Place the dough into a large greased bowl and cover with plastic wrap. Let the dough rise until it is doubled. This will take an hour or more.
Remove the dough from the bowl and punch it with your fist so that it deflates.
Lay the dough flat on a board and press it into a rectangle that is 16 inches long and 6 inches wide. Cut the dough in half.
Take the first half of the rectangle. and cut it in half again. Cut each of those halves into 6 pieces. Roll each piece of dough into a ball,  that is between 1 ½ and 2 inches . You are trying to get 12 rolls from each half of the original rectangle. 
Take the remaining half of the dough and repeat.
Grease two 10 inch round baking pans and place 12 balls in each pan. Leave some space in between the rolls as they will expand.  Cover them lightly with a piece of plastic wrap and place them  in a warm place.
Let them rise until they have doubled in size. This will take 30-45 minutes.
Heat the oven to 350 degrees.
Place the pans into the oven and bake for 20-25 minutes until the rolls are golden brown.