Date Nut Bread is an easy quick bread that does not even require a mixer. It is made with dates and walnuts and has a slight hint of vanilla. It's a wonderful sweet bread to bake in the fall. It would work just as well for breakfast this weekend as it would in a Thanksgiving bread basket.
This is an old traditional Scottish bread that has been popular for a long time and with good reason. It is simply delicious. This recipe was handed down through my family and while you will think that the process is a bit odd, it works!
Date Nut Bread is delicious made in to a sandwich with cream cheese in the center. If you really want to be seasonal you could also use the filling from the Pumpkin Creme Sandwich Cookies.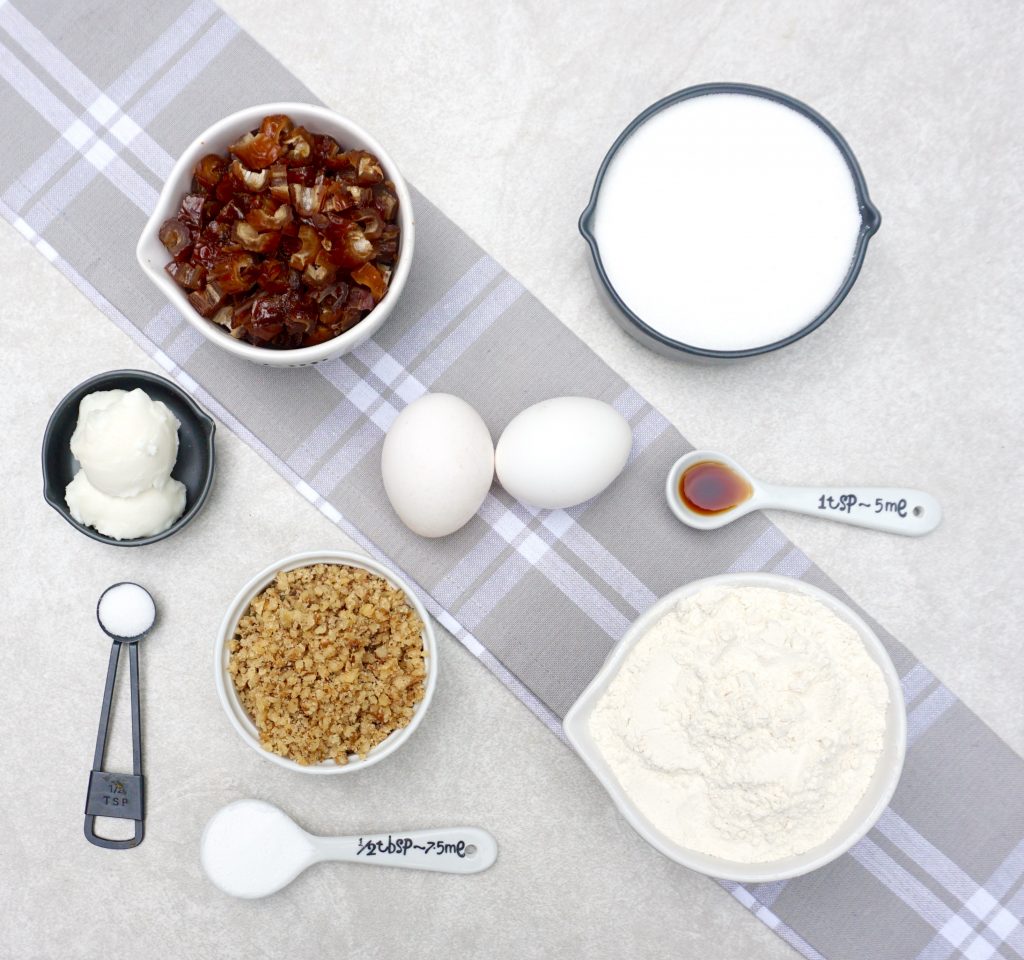 Date Nut Bread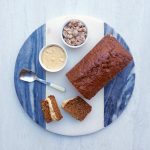 Print This
Ingredients
¾ cup walnuts ,chopped

1 cup dates,chopped

1½ teaspoon baking soda

3 tablespoons vegetable shortening

½ teaspoon salt

¾ cup boiling water

2 large eggs

1 teaspoon vanilla extract

1 cup sugar

1½ cups all purpose flour
Instructions
Preheat the oven to 350 degrees.
Grease and flour  a 9 x 5 inch loaf pan.
Place the walnuts into a large bowl. Add the dates, baking soda, shortening, salt, and boiling water. Stir to combine well. Let stand for 20 minutes.
In a small bowl, beat together the eggs and vanilla with a fork.
At the end of 20 minutes, add the eggs, sugar and flour to the date mixture. Mix together with a rubber spatula until it is just blended.
Spoon into your prepared loaf pan. Bake for 55- 60 minutes. The top should be raised and  firm to the touch, with no sign of moistness.
Ovens vary. Start checking in on the bread at 50 minutes without completely opening the oven.