This Cranberry Orange Walnut Bread  has been a part of every Thanksgiving dinner I have ever had for my entire life. This is an old recipe of my Mom's. I love when the fresh cranberries appear in the markets and it is time to make this!
Cranberry Orange Walnut Bread  is a pretty easy bread to put together, with no mixer required! It freezes well, so you could make it and freeze it if you want to serve it for Thanksgiving.
This would also be a great hostess gift if you are lucky enough to have someone making dinner for you.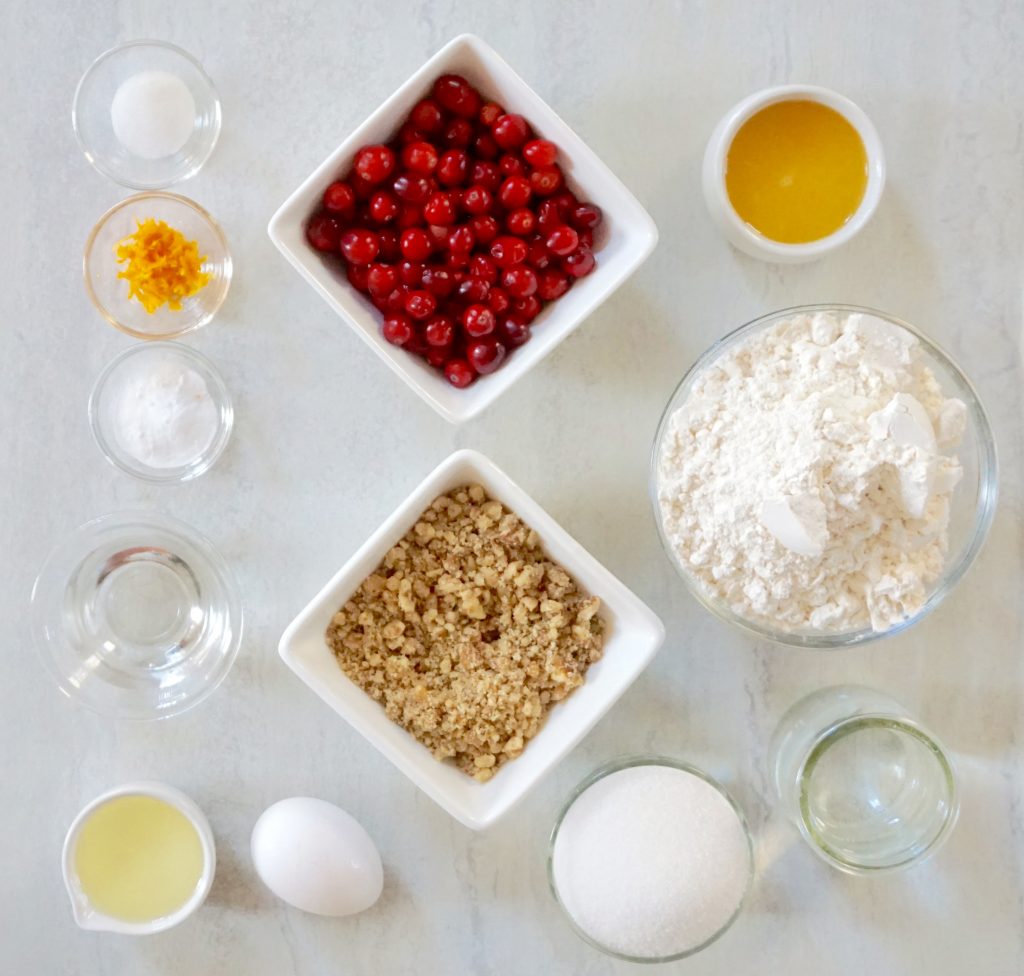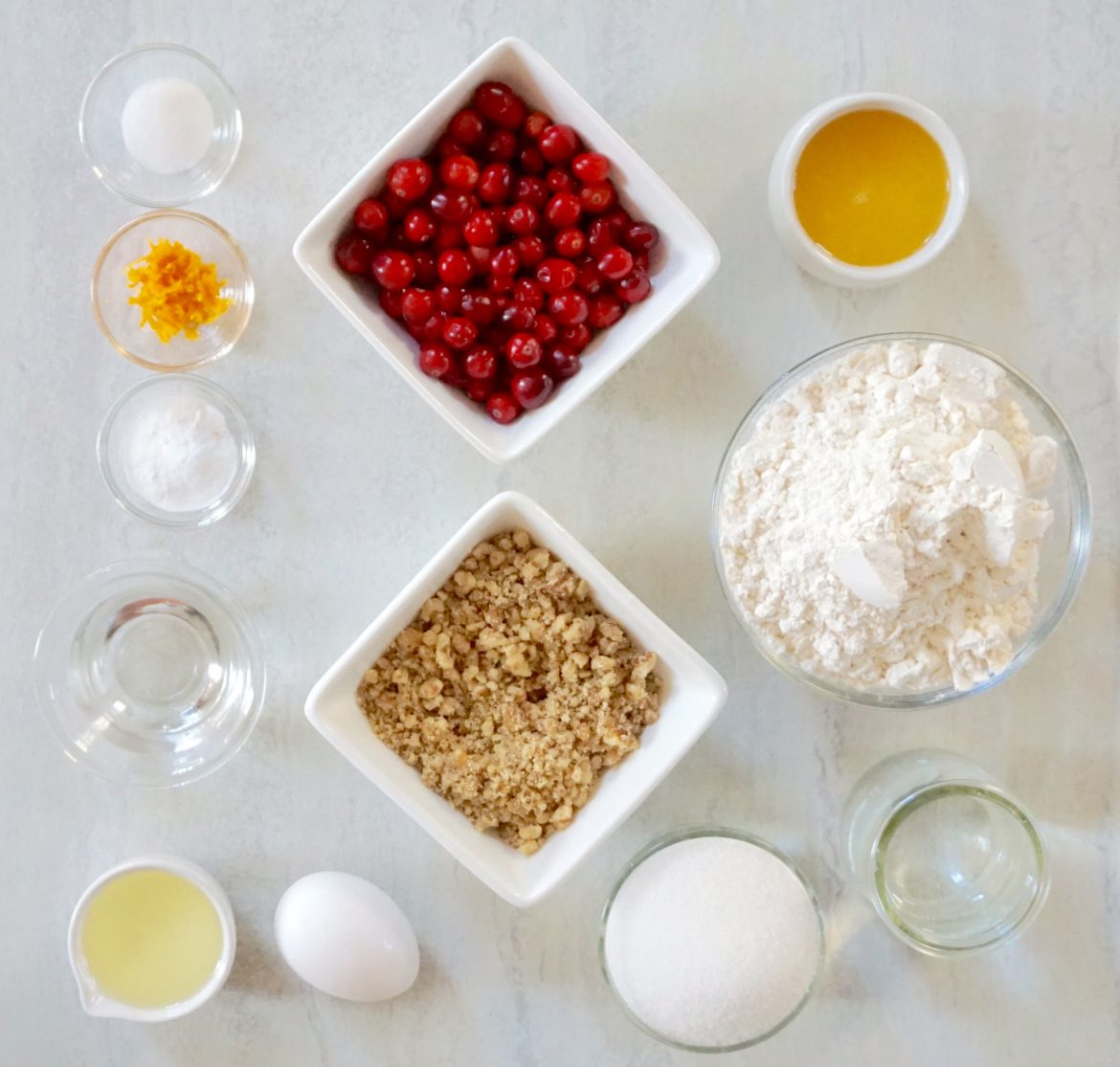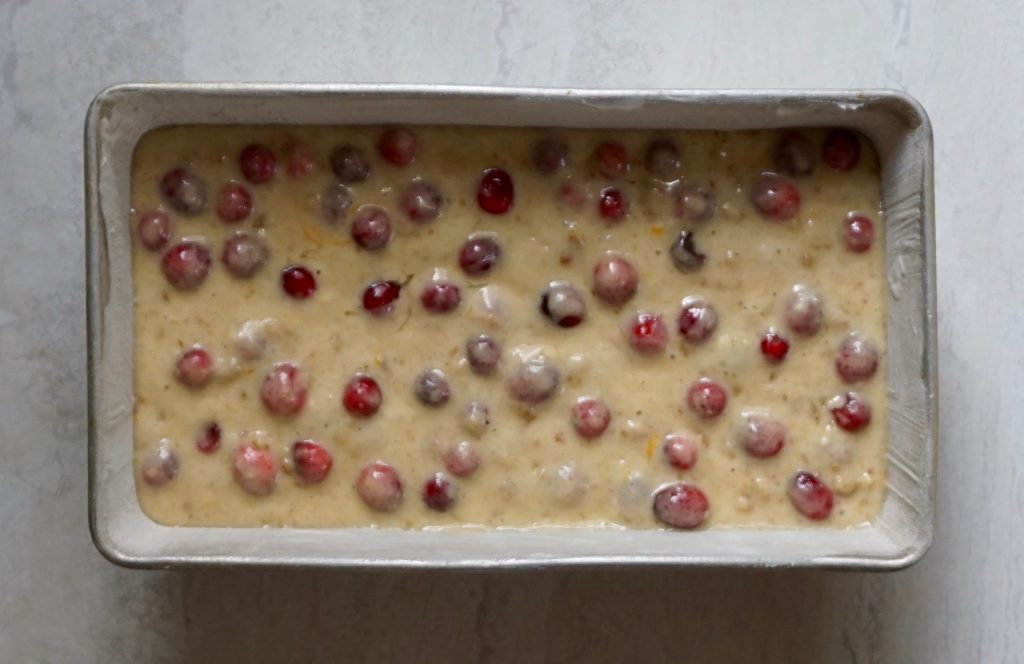 Cranberry Orange Walnut Bread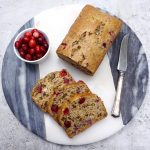 Print This
Ingredients
2 cups all purpose flour, sifted
1 teaspoon baking soda
1 teaspoon salt
3/4 cup white sugar
1/3 cup freshly squeezed orange juice
1 teaspoon orange zest
3 tablespoons white vinegar (plus enough cold water to make 2/3 cup)
1 large egg
1/4 cup vegetable oil
1 cup fresh cranberries
1 cup chopped walnuts
shortening and extra flour to grease and flour the pan
Instructions
Preheat over to 350 degrees
Grease and flour a 9″ x 5″ loaf pan. With a paper towel, spread shortening inside the entire pan without missing any area. Spoon a heaping tablespoon of flour into the pan and shake all around the pan. Make sure the flour covers the entire inside. You will see if you have missed any areas with shortening by doing this. If you see any part, even tiny, where the flour does not stick, go back and add shortening to that place and repeat the flour process.
Sift the dry ingredients together in a large bowl.
In a medium bowl, beat the egg with a fork. Stir in the orange juice, orange zest, vinegar/water mixture, and vegetable oil.
Add the wet mixture all at once to the flour mixture. Mix well by hand with a spatula.
Stir in the cranberries and walnuts.
Spoon into the loaf pan. Bake for 55 minutes, but begin checking for doneness at 50 minutes.
Notes
To check for doneness, look at the top of the loaf. It should appear dry. You can also insert a toothpick into the top. If the loaf is finished, it will come out dry.