Jammy Egg Avocado Toast is an easy to make, hearty breakfast. A jammy egg is somewhere between a soft boiled and boiled egg. It has a thickly set yolk which is looser than a hard boiled egg. It cooks in 7 minutes so you will have breakfast ready in no time!
This recipe calls for rye bread but any bread you have on hand will work. Make sure that you add the lemon juice to stop the avocado from browning.
Jammy eggs are also great in ramen. Check out Chicken Ramen for another way to use them. If you are an avocado fan, you should try Avocado Crema, Avocado Eggs, Avocado Bruschetta, and Shrimp Corn and Avocado Salad, and Avocado Salad.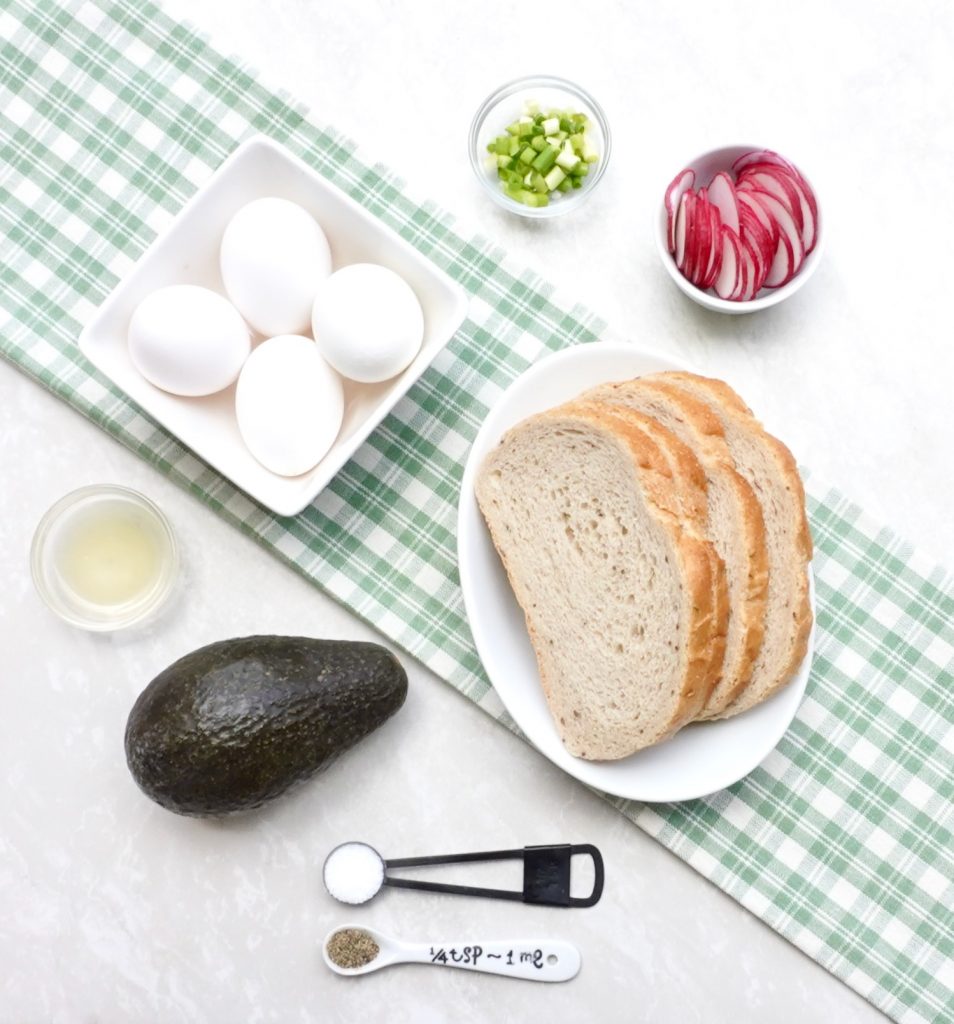 Jammy Egg Avocado Toast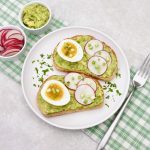 Print This
Ingredients
2-4 eggs, depending on how many halves you want per toast

1 avocado, peeled and seed removed

2 teaspoons lemon juice

½ teaspoon kosher salt

¼ teaspoon black pepper

4 slices rye bread, toasted

2 large radishes, sliced thin

¼ cup green onions, chopped
Instructions
Place a medium saucepan full of water over high heat and bring it to a boil.
Add the eggs to the pot and cook for 7 minutes. Remove the eggs to a bowl full of ice and water to stop the cooking process. Let then sit for 2 minutes until they are just warm. Peel the eggs and slice in half.
Add the avocado to a small bowl and smash it with a fork until it is fairly smooth. Stir in the lemon juice, salt and pepper.
Toast the rye bread.
Divide the avocado mixture between the four pieces of toast and spread evenly.
Add either one or two halves of the egg to the toast.
Layer radish slices on the toast.
Sprinkle the green onions over the radishes.
Serve at once.