Red Velvet Pancakes are a take on the famous cupcakes. They have beautiful color and a slight undertone of chocolate flavor. Just like the cupcake's cream cheese icing, the pancakes have a cream cheese glaze.
These pancakes are festive and fun. They would be great for Valentines Day as pictured. For Memorial Day and the Fourth of July you could add some blue sugar or sprinkles for a red, white and blue theme. They would be pretty for Christmas with a few green sprinkles or green sugar.
If you are a fan of red velvet, check out Red Velvet Cupcakes and Red Velvet Waffles.
SOME THINGS TO KNOW:
Gel food coloring produces the brightest color.
You can make these ahead of time and reheat them in a 350 degree oven on a baking sheet. Lightly cover the sheet with foil. Bake for 5-10 minutes.
The cream cheese icing needs to be stored in the refrigerator. It will keep for 2-3 days, tightly covered.
The pancakes will keep 3-4 days tightly covered in the refrigerator.
You can freeze these pancakes for 2-3 months. Place the pancakes on a baking sheet into the freezer. Once they are frozen, remove them and place them into an airtight freezer container, then put them back into the freezer.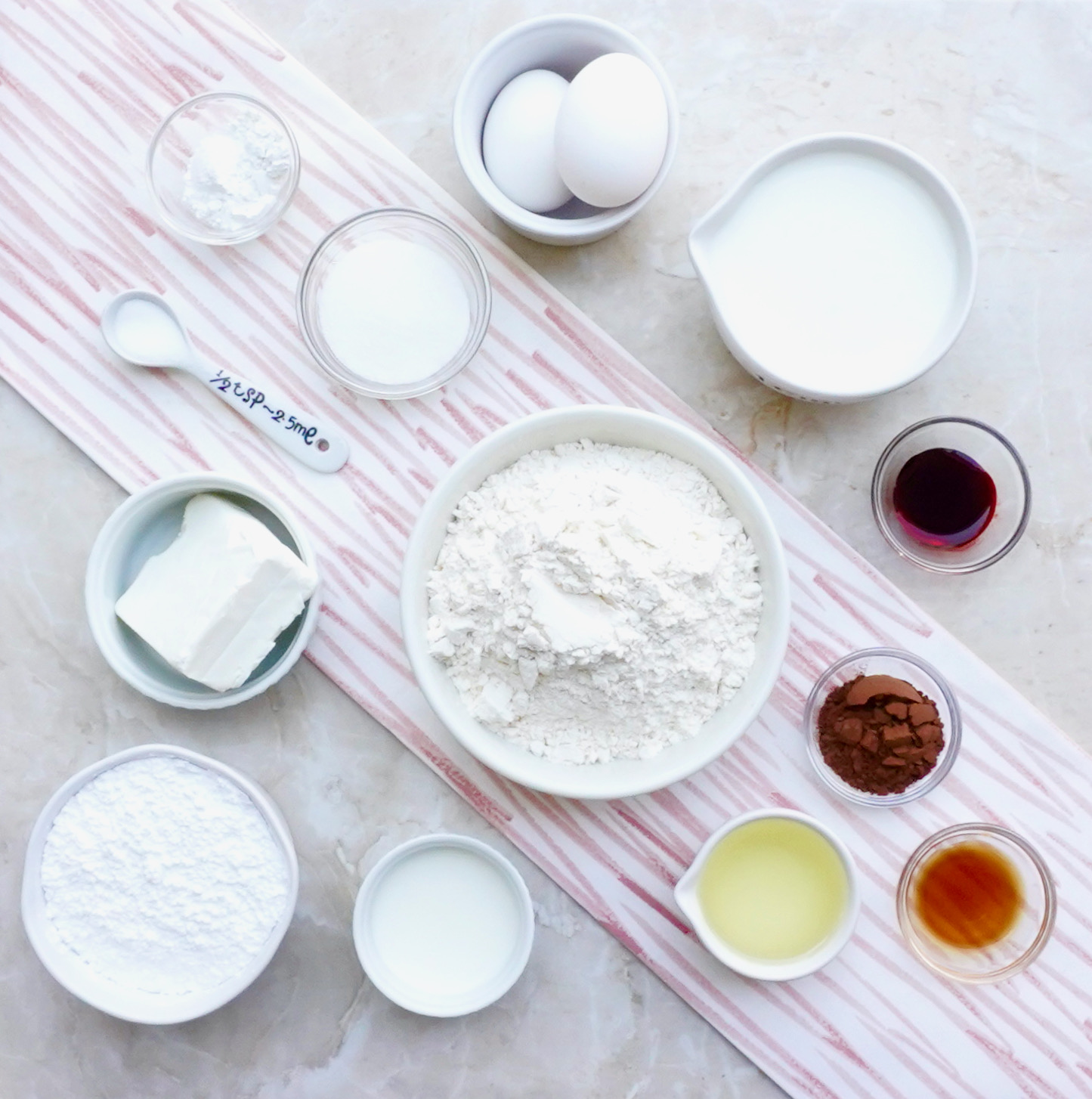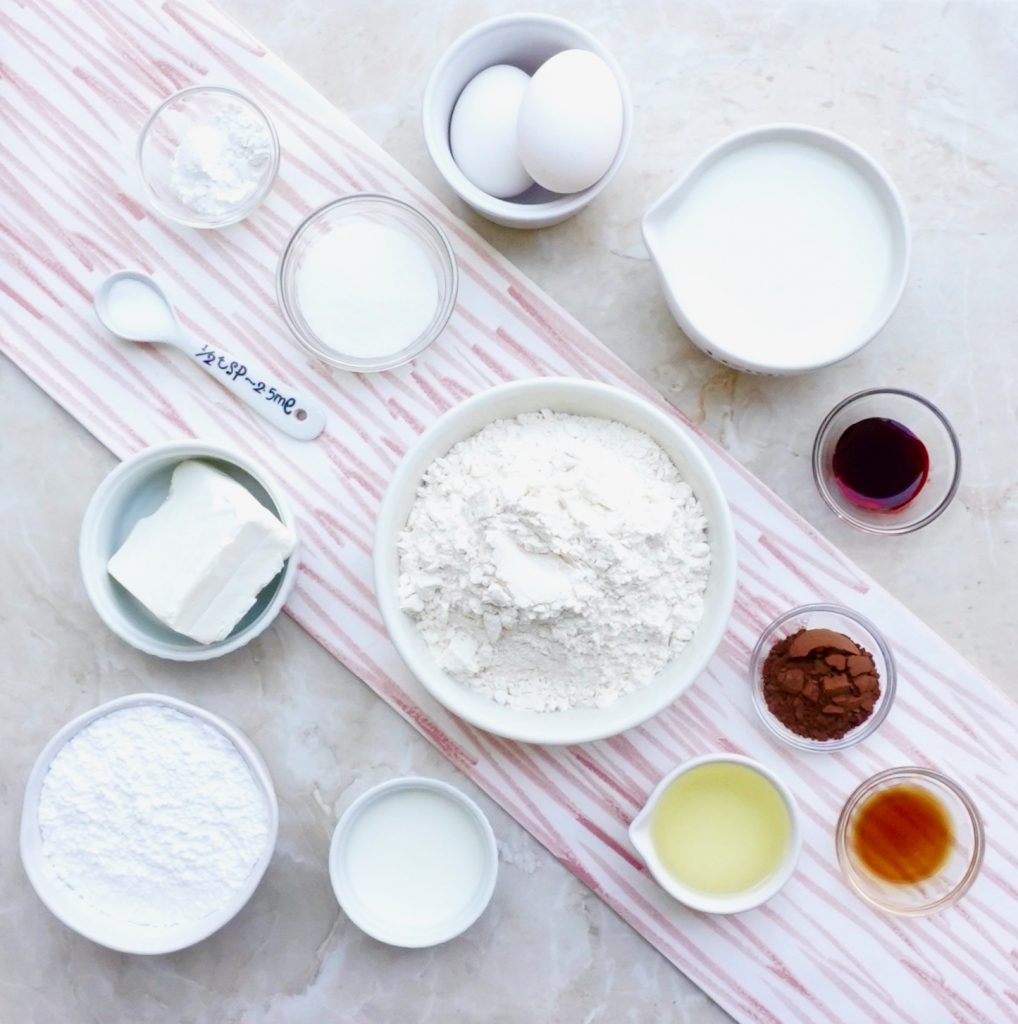 Red Velvet Pancakes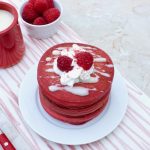 Print This
Ingredients
PANCAKES:

1 3⁄4 cups all purpose flour

1 tablespoon cocoa powder

2 teaspoons baking powder

½ teaspoon salt

2 tablespoons granulated sugar

2 large eggs

1 cup whole milk

¼ cup canola oil

1 tablespoon red food coloring

1 teaspoon vanilla extract

cooking spray

.

GLAZE:

4 ounces cream cheese, room temperature

1 cup powdered sugar

1 teaspoon vanilla extract

¼ cup whole milk
Instructions
PANCAKES:
Preheat a griddle to 350 degrees. If  you will be using a skillet, you will heat that over medium low heat.
If you will be making these in batches, preheat the oven to 200 degrees.
In a large bowl, combine the flour, cocoa, baking powder, salt and sugar.
In a medium bowl, beat the eggs. Mix in the milk, canola oil, food coloring and vanilla extract.
Add the wet ingredients into the flour mixture. Combine well.
Spray a griddle or large skillet with cooking spray.
Measure out ⅓ cup of batter for each pancake.
Pour the batter onto the griddle or skillet and let it cook for 2 minutes. You will see bubbles rising in the batter.
Using a spatula, Flip the pancake over to the other side and cook for an additional 2 minutes.
If you are cooking in batches, place the cooked pancakes onto a baking sheet and place into the preheated oven to keep them warm until you finish cooking them all.
.
GLAZE:
Using an electric mixer or whisk, beat the cream cheese until it is fluffy. Add the powdered sugar, vanilla and milk. Mix together well.
Serve the pancakes with the glaze on the side.