Ramen Salad is a great recipe to have in your lineup for parties, potlucks, a cookouts. It is a really easy salad and it makes a nice big bowl. All it takes is a little chopping and a few minutes time and you will have a pretty, colorful dish.
There are many variations of Ramen Salad around. I made this one using some Asian ingredients like Rice Wine Vinegar and Sesame oil. Honey gives it a subtle sweetness.
There are so many different combinations of vegetables that you can use to create this salad based on the seasons and your preferences. It will make a nice accompaniment to chicken and grilled meat or it can easily stand on it's own.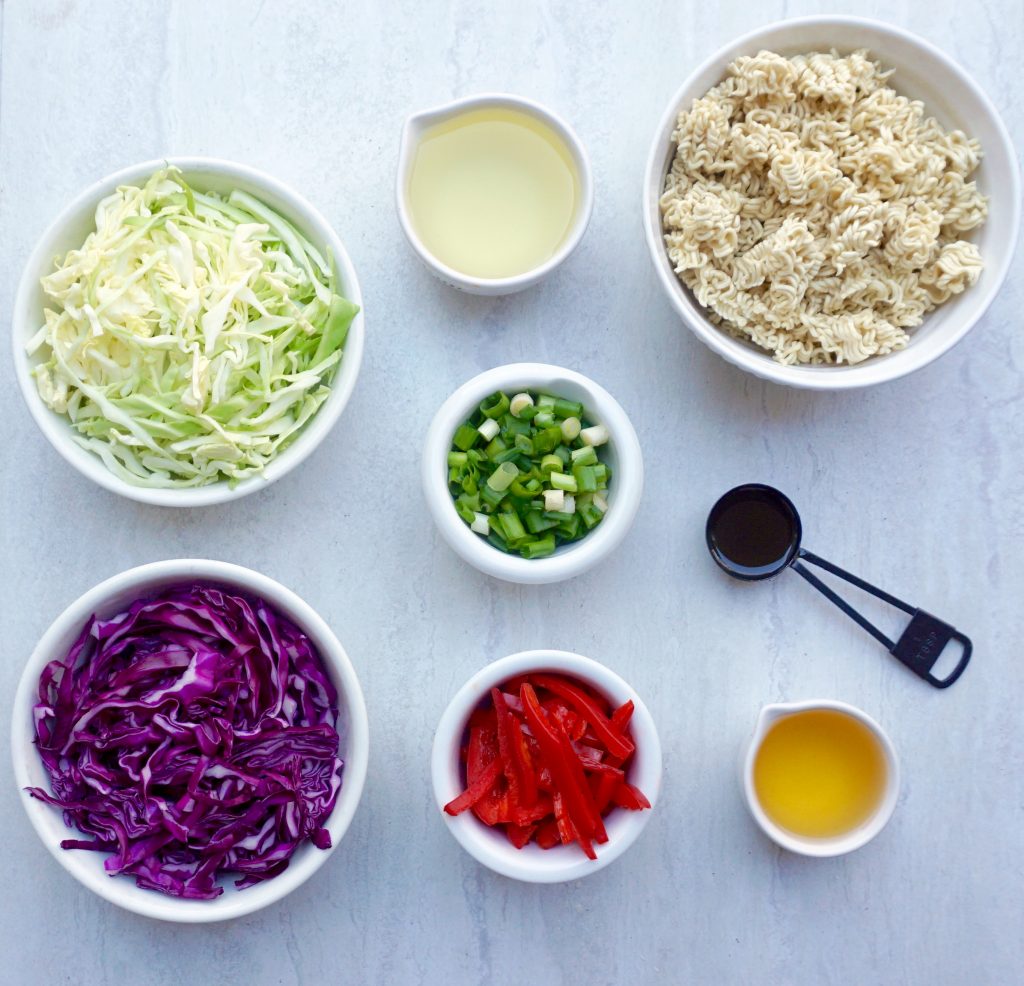 Ramen Salad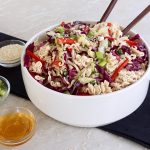 Print This
Ingredients
2 three ounce packages dried Ramen noodles

2 cups red cabbage, shredded fine

2 cups green cabbage, shredded fine

1 red bell pepper, cut into matchstick pieces

5 green onions, sliced

½ cup canola oil

1 tablespoon sesame oil

1/3 cup rice wine vinegar

2 tablespoons honey
Instructions
Break up the ramen noodles with your hands and add to a large bowl.
Add the red cabbage, green cabbage, red bell pepper, and green onions to the bowl. Combine.
In a small bowl combine the canola oil, sesame oil, rice wine vinegar and honey.
Pour over the salad and combine well.
Serve at once if you want the ramen to be very crunchy. If making ahead, wait until you are ready to serve it to add the dressing.
The dressing will soften the ramen.