Frittatas are one of the most versatile recipes. You could eat them for any meal of the day and you can vary the ingredients to switch them up.  Zucchini Herb Frittata is a good combination for the summer months when gardens are overflowing with zucchini!
A frittata is an Italian egg based dish that is similar to a crustless Quiche. It is filled with meats, cheeses and vegetables.
Zucchini Herb Frittata is a vegetarian frittata with zucchini, onion, fresh herbs and parmesan cheese. You can easily swap out the herbs for what you have on hand.
If you like vegetable frittatas check out Mushroom Asparagus Frittata.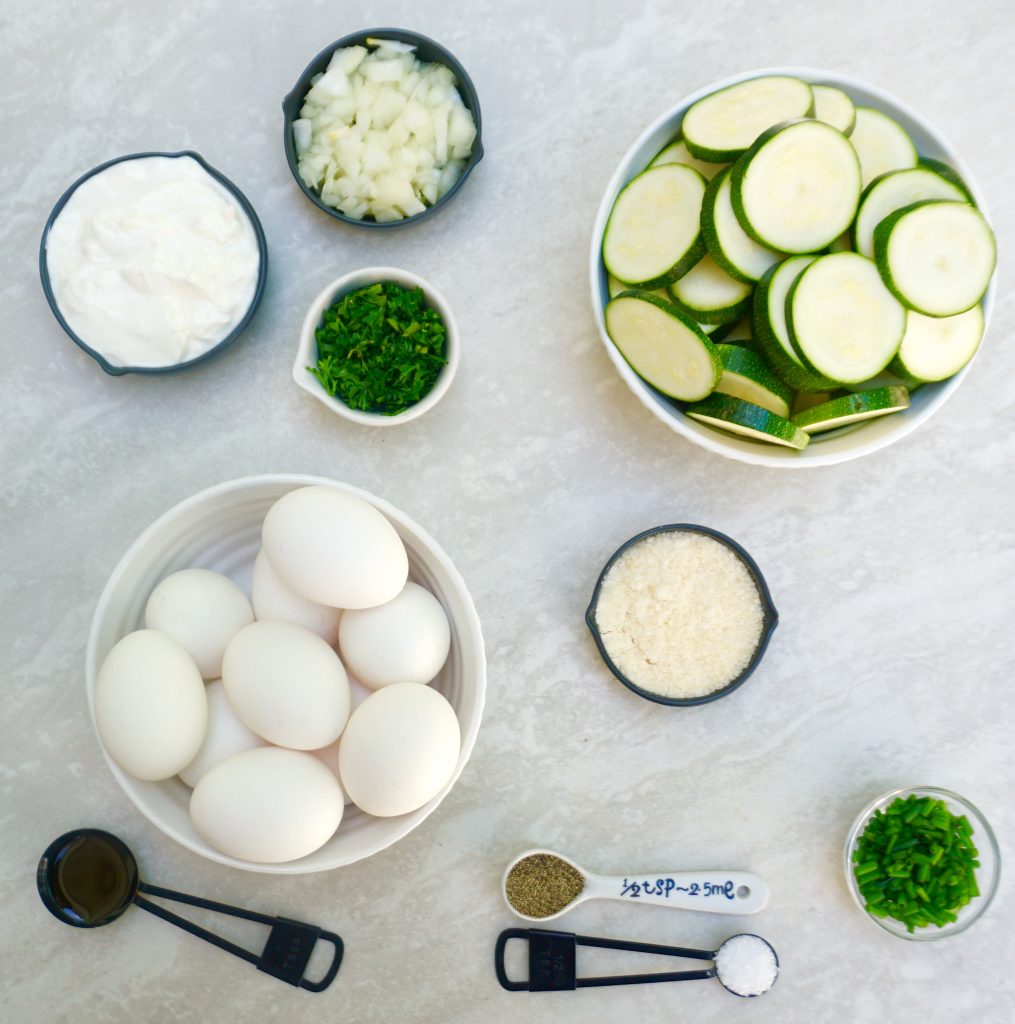 Zucchini Herb Frittata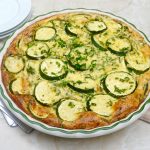 Print This
Ingredients
1 tablespoon olive oil

2 medium zucchini, sliced thin

1 small yellow onion, diced

10 large eggs

½ cup sour cream

¼ cup parmesan cheese

¼ cup fresh chives, chopped

¼ cup fresh parsley, chopped

½ teaspoon kosher salt

½ teaspoon black pepper
Instructions
Preheat your oven to 350 degrees
Heat the olive oil in a large skillet over medium low heat. Add the zucchini and onion and cook, stirring occasionally until they begin to soften. This should take about 5 minutes. Do not let them brown.
In a large bowl, beat the eggs. Add the sour cream, parmesan cheese, chives, parsley, salt and pepper. Whisk together well.
Fold in the zucchini and onions.
Place into a 9 inch pie plate which has been sprayed with cooking spray or greased.
Bake for 30 minutes until the top is completely set and lightly browned.