Tater Tots are simply grated potatoes that are shaped into a cylinder and fried. They make a great base for this Tater Tot Frittata Casserole. This vegetarian casserole is simply made with just a few ingredients.
This cheesy breakfast casserole starts with lining the bottom of a baking pan with the tater tots. Eggs are mixed with milk, cheese and fresh salsa. Fresh salsa can be found in the produce section of your grocery store. It has tomato, onion, green pepper, cucumber, red pepper, chili peppers, and cilantro. It adds a lot of flavor to this casserole and you won't need to stand and chop!
A casserole like this is great for breakfast but can really be eaten for any meal of the day. If you like the combination of potatoes with eggs check out Potato Cheddar Frittata and Red Potato Pepper Home Fries.
If you are a fan of a frittata with a Mexican twist, check out Mexican Sheet Pan Frittata.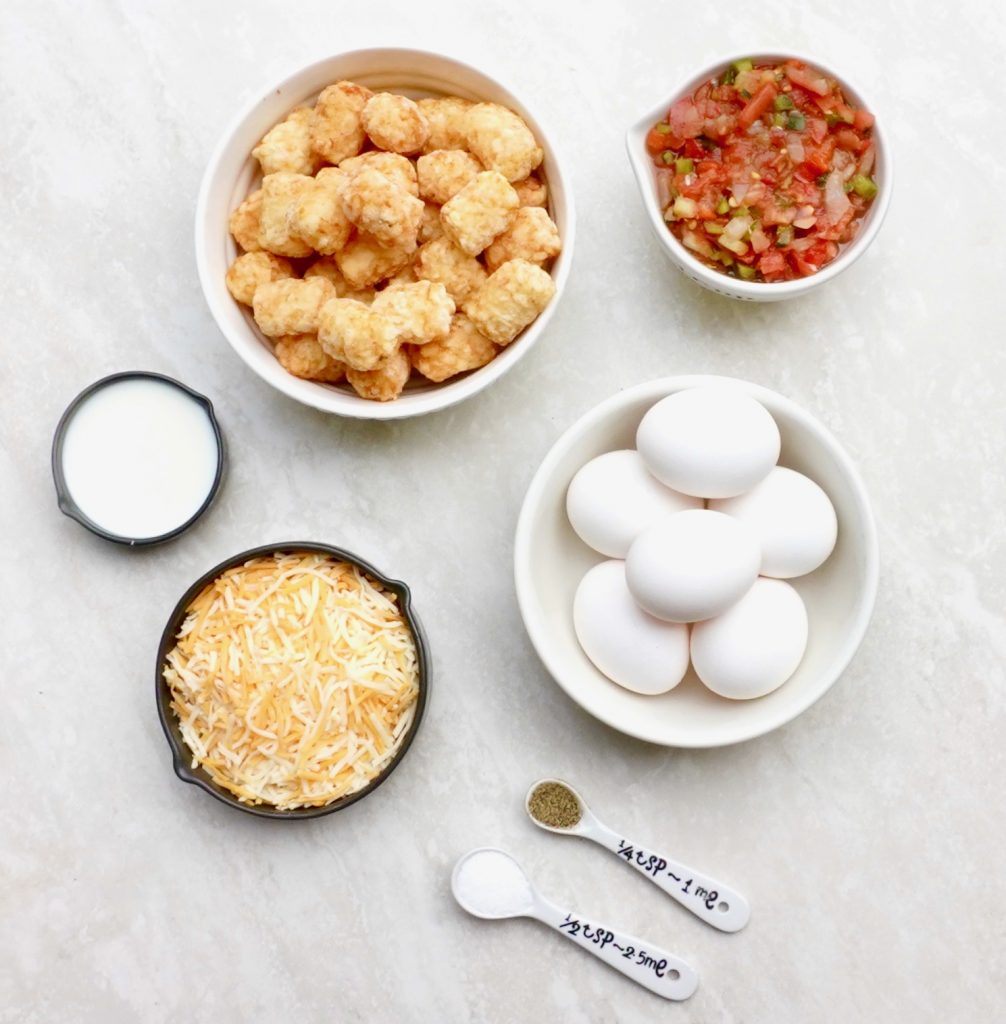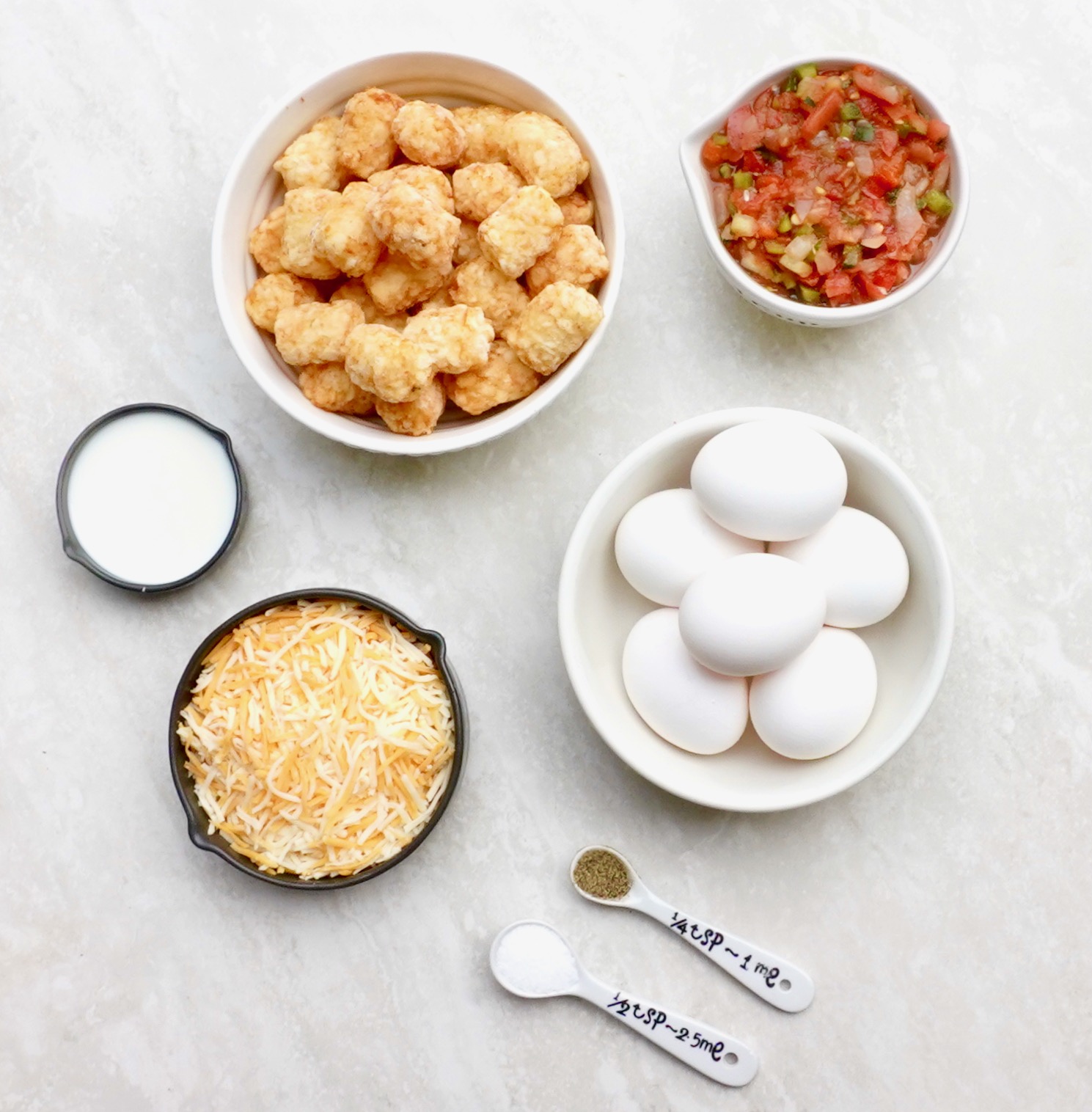 Tater Tot Frittata Casserole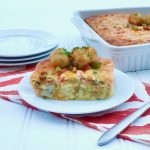 Print This
Ingredients
48 frozen tater tots, (3 cups)

6 large eggs

¼ cup whole milk

½ teaspoon kosher salt

¼ teaspoon black pepper

1 cup fresh salsa

1 cup shredded Mexican cheese blend, divided

cooking spray
Instructions
Pre heat your oven to 350 degrees. Move your rack to the middle of the oven.
Spray a 9″ x 9″ baking pan with cooking spray.
Place the tater tots into the pan in rows. A 9″ x 9″ pan will take 6 rows across with 8 tater tots in each row.
Beat the eggs in a large bowl with the milk, salt and pepper.
Stir in the fresh salsa and a ½ cup of the cheese.
Pour the egg mixture evenly over the tater tots.
Sprinkle the other ½ cup of the cheese evenly over the eggs.
Bake for 35-40 minutes until the top is firm and lightly browned.