Taco Soup is an easy and delicious way to combine the taco ingredients that we love in a flavorful soup!. This hearty soup has a slight kick to it and is made with ground beef, veggies and  two types of beans. It really is a meal in itself.
Taco Soup can be made ahead of time which is great when you are looking for stress free entertaining. Ladle out bowls of soup and put out some toppings. You can use the same toppings that you would for serving tacos.  Cheese, avocado, chips, sour cream, and peppers would  all be good options.
If you want another recipe that uses taco ingredients check out Taco Salad.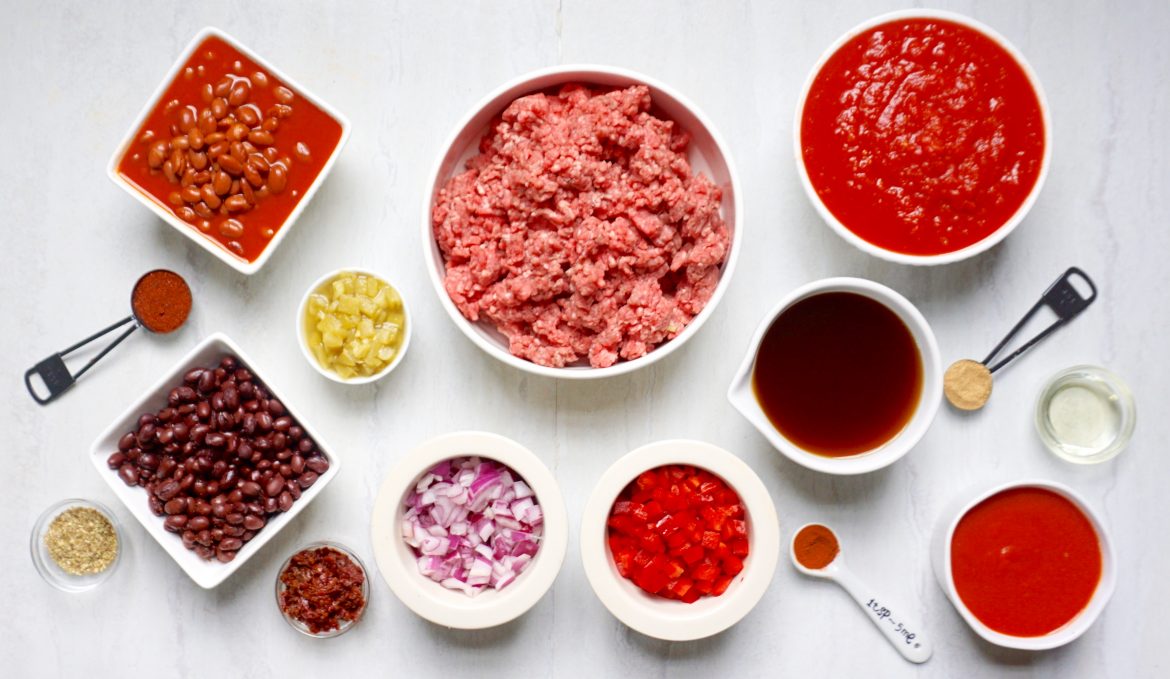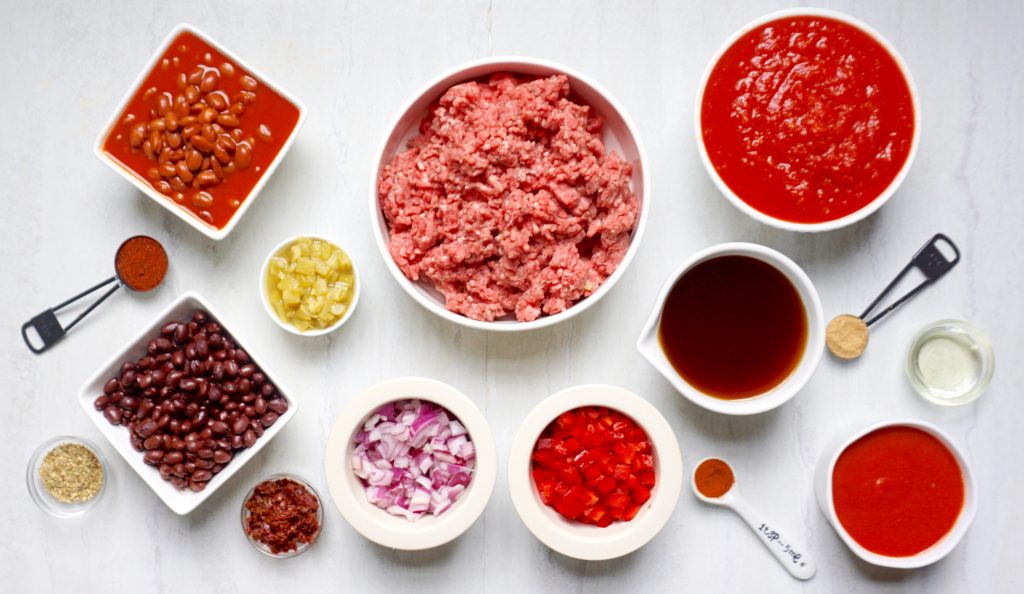 Taco Soup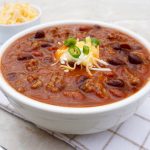 Print This
Ingredients
1 pound lean ground beef

1 tablespoon canola oil

1 cup yellow onion, diced

1 cup red bell pepper, diced

1- 28 ounce can crushed tomatoes

1 chipotle pepper in adobo, diced

2 cups beef broth

1- 8 ounce can tomato sauce

1-15 ounce can chili beans (pinto beans in chili sauce- do not drain)

1-15 ounce can black beans, drained and rinsed

1- 4.5 ounce can diced green chiles

1 tablespoon chili powder

1 teaspoon paprika

1 teaspoon cumin

1 teaspoon dried oregano
Instructions
Add the canola oil to a large saucepan or soup pot. Heat over medium low heat. Add the onion and red bell pepper and cook for 2 minutes until they just begin to soften. Add the ground beef and cook until it is all browned, about 8-10 minutes. Break up the large chunks of the ground beef with a fork and knife and drain off any additional fat.
Stir in the crushed tomatoes, chipotle pepper, beef broth, tomato sauce, green chilies, chili powder, paprika, cumin, and oregano. Do not add the beans at this time.
Simmer, covered for 45 minutes on low heat. Add the beans and simmer until they are heated through, about 5 minutes.