Lentil Bolognese is a vegetarian sauce that is so hearty you will never miss the meat! Layered with flavor from mushrooms, carrots, celery, carrots, onion and garlic, it is simmered in a tomato wine sauce. 
Lentils are part of the legume family along with beans and peas. They are high in protein and fiber and low in fat. They make a great substitute for meat as they are filling as well.
Lentil Bolognese is served over orecchiette pasta. This is small pasta which resembles the shape of an hat. The hearty combination is a delicious pasta dish.
This recipe was gifted to me by a co worker. Lentil Soup was also a co worker's recipe and one of my all time favorites.
You might also like Penne with Vodka Sauce.
If you are looking for a wine to pair with this meal check out The Best Wines to Serve with Pasta.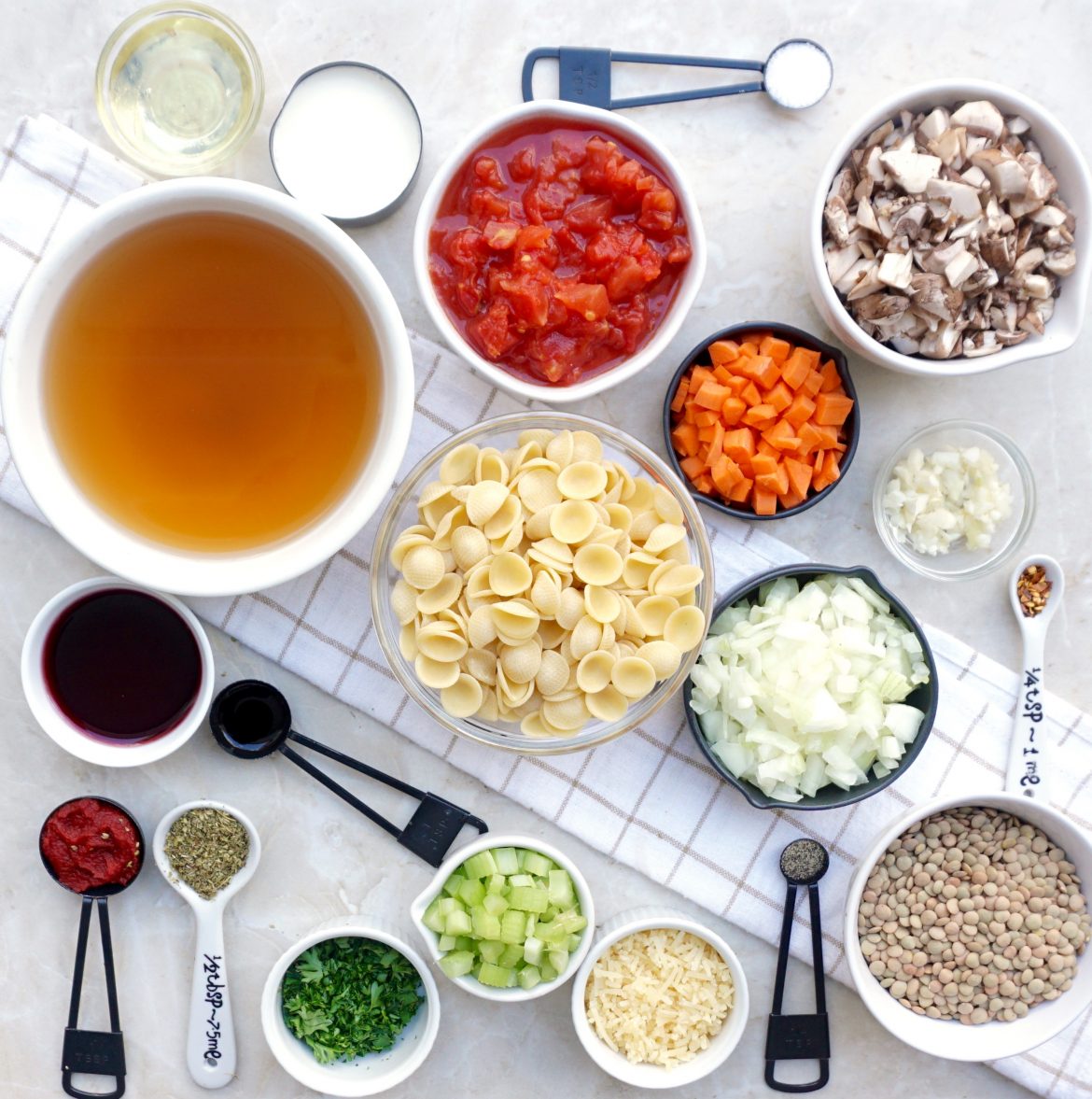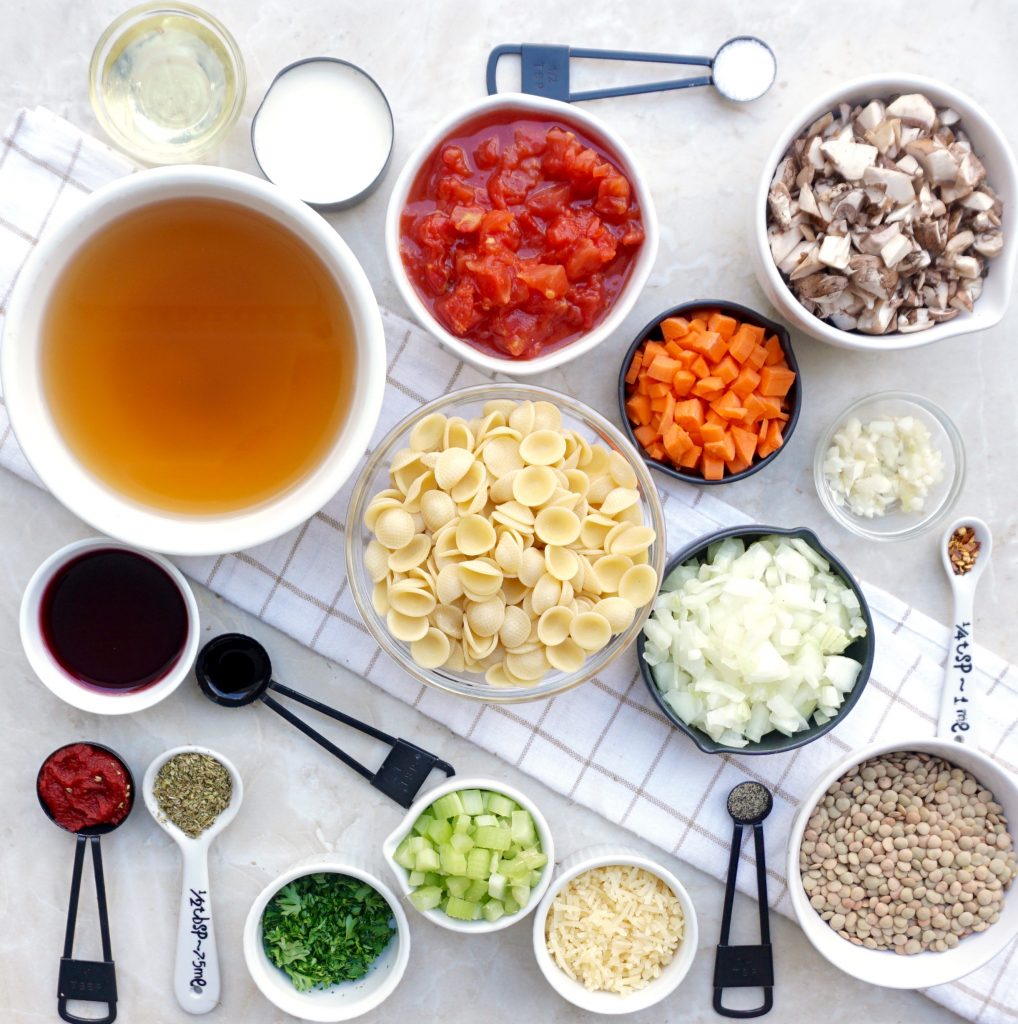 Lentil Bolognese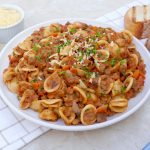 Print This
Ingredients
2 tablespoons olive oil

1 cup mushrooms, chopped

½ cup onion, finely chopped

¼ cup carrots, diced

¼ cup celery, diced

2 cloves garlic, minced

1 tablespoon tomato paste

¼ cup red wine

1 ½ teaspoons Italian seasoning

¼ teaspoon crushed red pepper

4 cups vegetable broth

14.5 ounce can diced tomatoes

¾ cup small green lentils

8 ounces orecchiette pasta

¼ cup heavy cream

1 teaspoon balsamic vinegar

½ teaspoon kosher salt

¼ teaspoon black pepper

¼ cup fresh parsley,chopped

¼ cup Parmesan cheese, grated of shredded
Instructions
Heat the olive oil in a large skillet over medium low heat. 
Add the mushrooms, onion, carrots, celery and garlic. Cook for 5 minutes until slightly softened.
Add the tomato paste and red wine to the pan. Cook for one minute, stirring to deglaze the pan.
Stir in the Italian seasoning, crushed red pepper, broth, tomatoes, and lentils. Combine well.
Bring to a boil then lower the heat to medium low and simmer partially covered for 45 minutes, stirring occasionally until the lentils are tender.
About 25 minutes into your simmering time bring a large pot of water to a boil. Add the orecchiette and cook according to the directions on the package for the tenderness you desire. Drain the pasta.
Stir the cream, balsamic vinegar, parsley and Parmesan into the sauce. Season with the salt and pepper to taste.