Mushroom Bolognese is a step apart from the traditional sauce which gets its rich flavor from a combination of meats. While I love that sauce, mushrooms provide a meaty flavor and texture that make it possible to create a great vegetarian version.
Two types of mushrooms are combined here with the vegetables, wine and cream. These ingredients are staples in a  traditional bolognese sauce. The result is delicious.
Mushroom Bolognese is one of those comforting pasta dishes to be shared with a glass of wine! It is an easy recipe that is perfect for entertaining.
If you prefer your sauce with meat, check out Bolognese Sauce. This is the traditional meat sauce recipe. Either one makes a great  pasta dinner. You might also like to try Lentil Bolognese.
Another good mushroom pasta recipe is Mushroom Feta Rotini. You might also like Vegetable Lasagna and Penne with Vodka Sauce.
If you are looking for a wine to pair with this, check out The Best Wines to Serve with Pasta.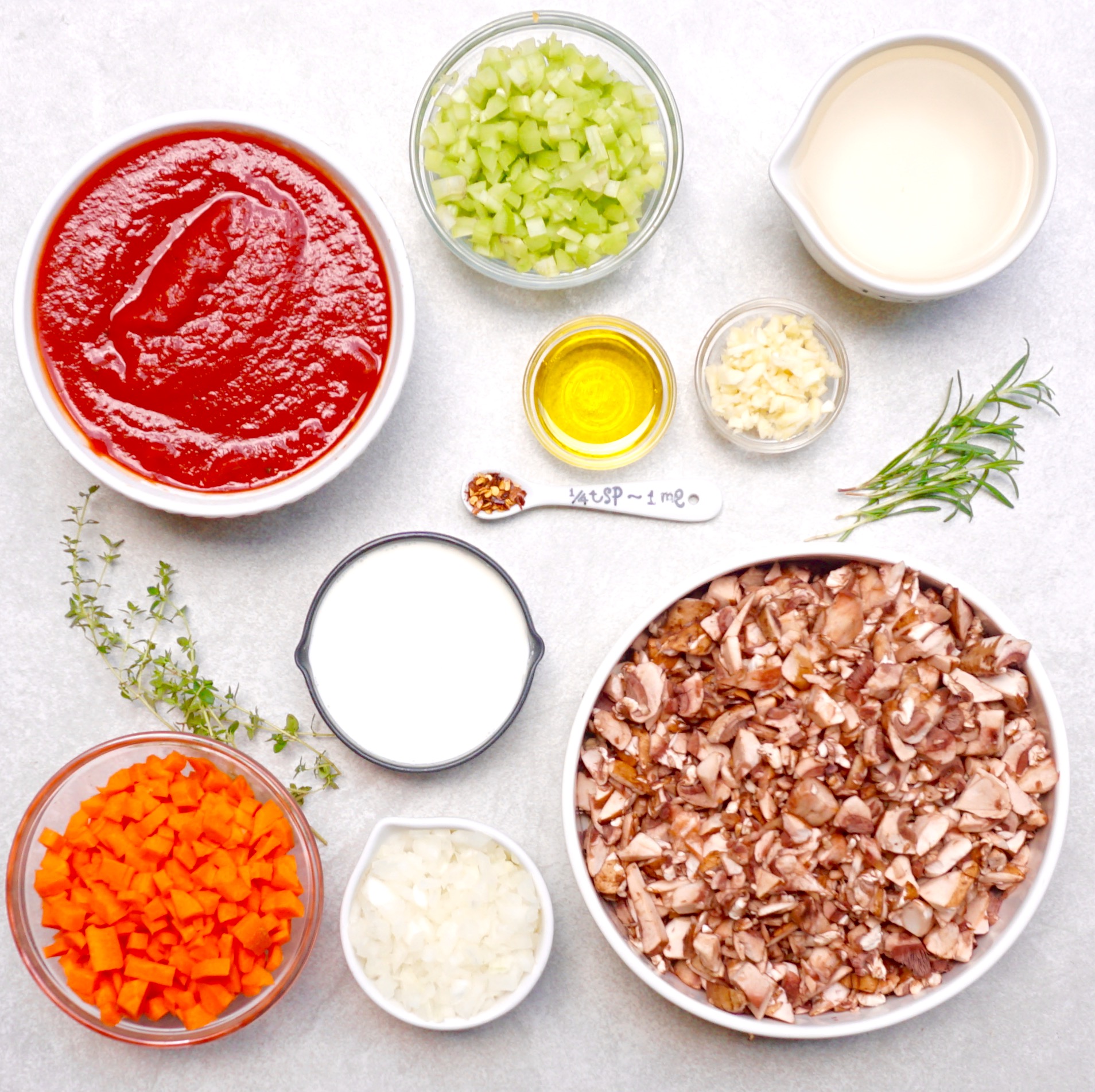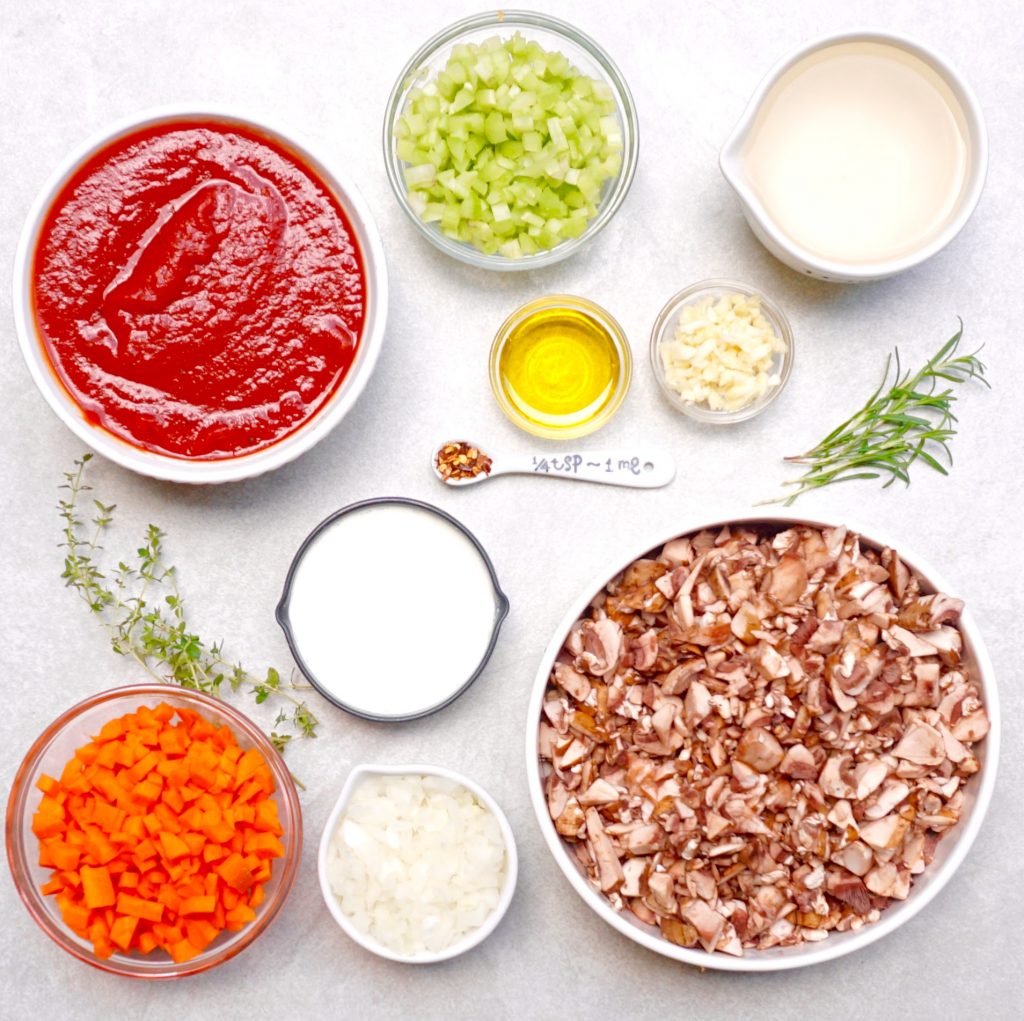 Mushroom Bolognese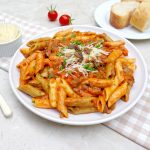 Print This
Ingredients
1 tablespoon olive oil

½ cup yellow onion, chopped

2 carrots, diced

2 celery stalks, diced

2 garlic cloves, minced

1 pound white mushrooms,chopped

1/2 pound baby bella mushrooms, chopped

½ teaspoon kosher salt

½ teaspoon black pepper

1 cup white wine

28 ounce can crushed tomatoes

1 teaspoon fresh rosemary

1 teaspoon fresh thyme

¼ teaspoon crushed red pepper

½ cup heavy cream
Instructions
Heat the olive oil in a large stock pot over medium low heat. Add the onions, carrots, celery, mushrooms, garlic, kosher salt and black pepper. Cook for 10 minutes until the vegetables are soft and the mushrooms have released all of their liquid and  are lightly browned.
Add the wine to the pot and simmer until it is reduced by half. This should take about 3 minutes. 
Add the crushed tomatoes, rosemary, thyme and crushed red pepper. Raise the heat to high and bring to a boil. Reduce the heat to medium low and simmer, uncovered for 20 minutes.
Add the cream and stir in well. Heat for a few more minutes until the cream is heated through.
Notes
This recipe makes enough sauce for one pound of pasta.