Bolognese Sauce is perfect for a cold winter day! If you want to have a comforting meal try this. This sauce has a combination of meats, vegetables, wine and seasonings. It is thick and hearty and delicious.
Bolognese sauce is usually served over a pasta that can handle a heavier, rich sauce. I use either Pappardelle pasta which is pasta cut into a broad ribbon shape or Mafalda pasta which is a flat wide noodle shaped like a lasagna noodle only narrower in size.
Another way to use this sauce is in a lasagna. Simply make béchamel sauce and layer it with lasagna noodles and the sauce.
This recipe is enough for about two pounds of pasta. It freezes well if you want to save half for another meal.
If you like a hearty meat sauce, check out Authentic Italian Gravy. If you prefer a meatless bolognese sauce, check out Lentil Bolognese.
If you are looking for a wine to serve with this, check out The Best Wines to Serve with Pasta.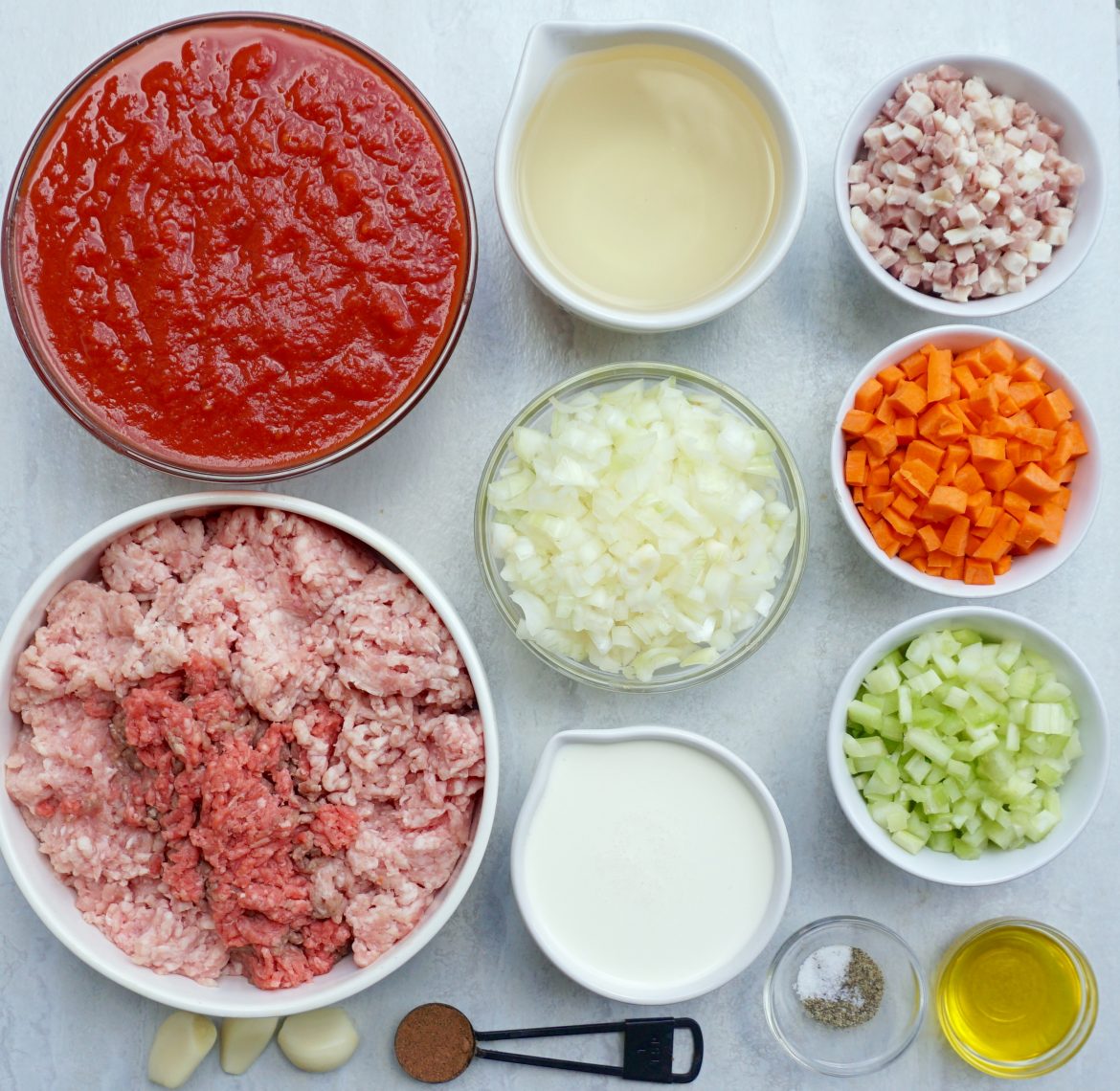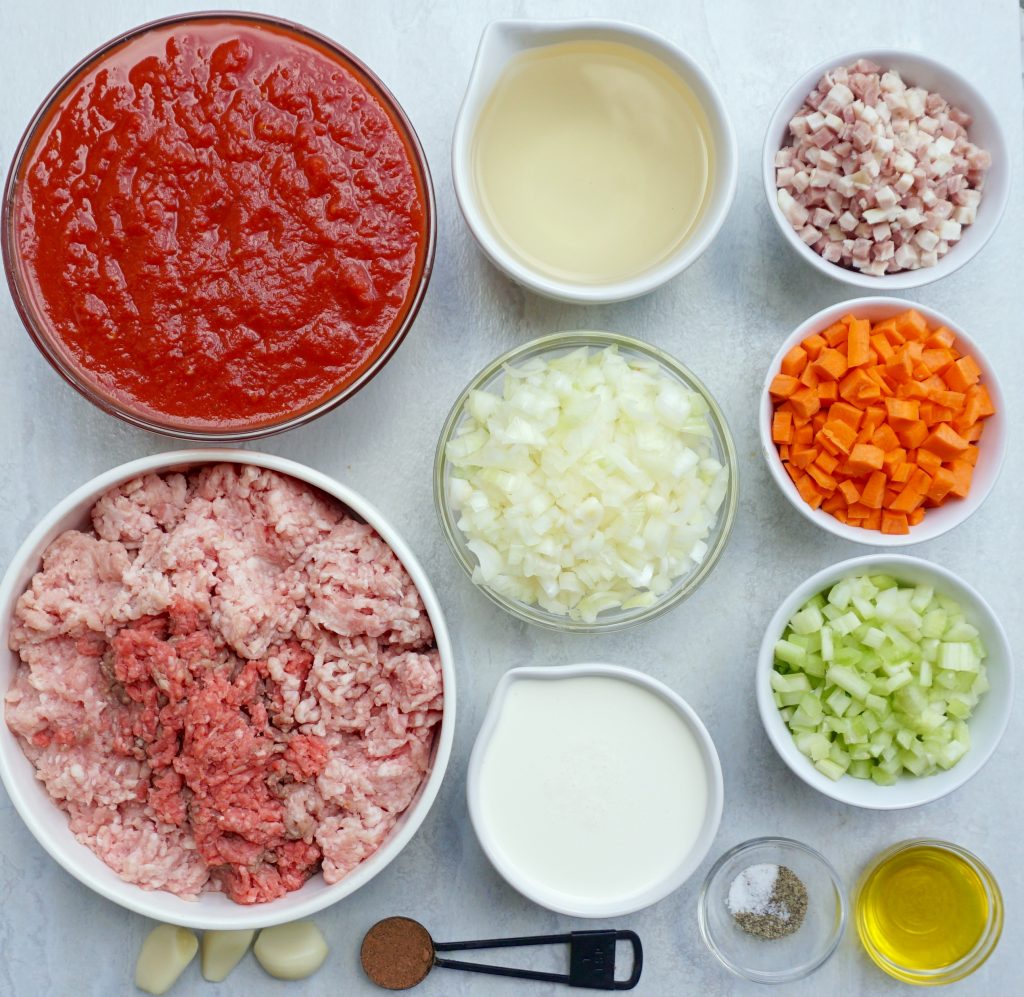 Bolognese Sauce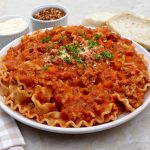 Print This
Ingredients
3 tablespoons olive oil

4 ounces pancetta, cut into ¼ inch dice

2 large yellow onions, diced

3 cloves garlic, diced

3 carrots, peeled and diced

2 stalks celery, diced

½ pound lean ground beef

½ pound ground veal

½ pound ground pork

2 cups dry white wine (Pinot Grigio)

2 – 28 ounce cans crushed tomatoes

1 teaspoon ground nutmeg

1 cup heavy cream

Salt and pepper to taste
Instructions
Add the olive oil to a large stock pot and heat over medium low heat. Add the pancetta, onions, garlic, carrots and celery and cook for 10 minutes, until the vegetables start to soften.
Stir in the beef, veal and pork. Cook, breaking up the meat with a fork, until it loses its pink color.
Add the wine and bring to a boil. Reduce your heat to low and simmer until the wine is reduced by half.
Add the tomatoes, nutmeg and salt and pepper. (I used a teaspoon each of salt and pepper). Raise the heat to high until the tomatoes start to bubble. Reduce  your heat to low and simmer for 1 hour.
Stir in the cream and heat through.